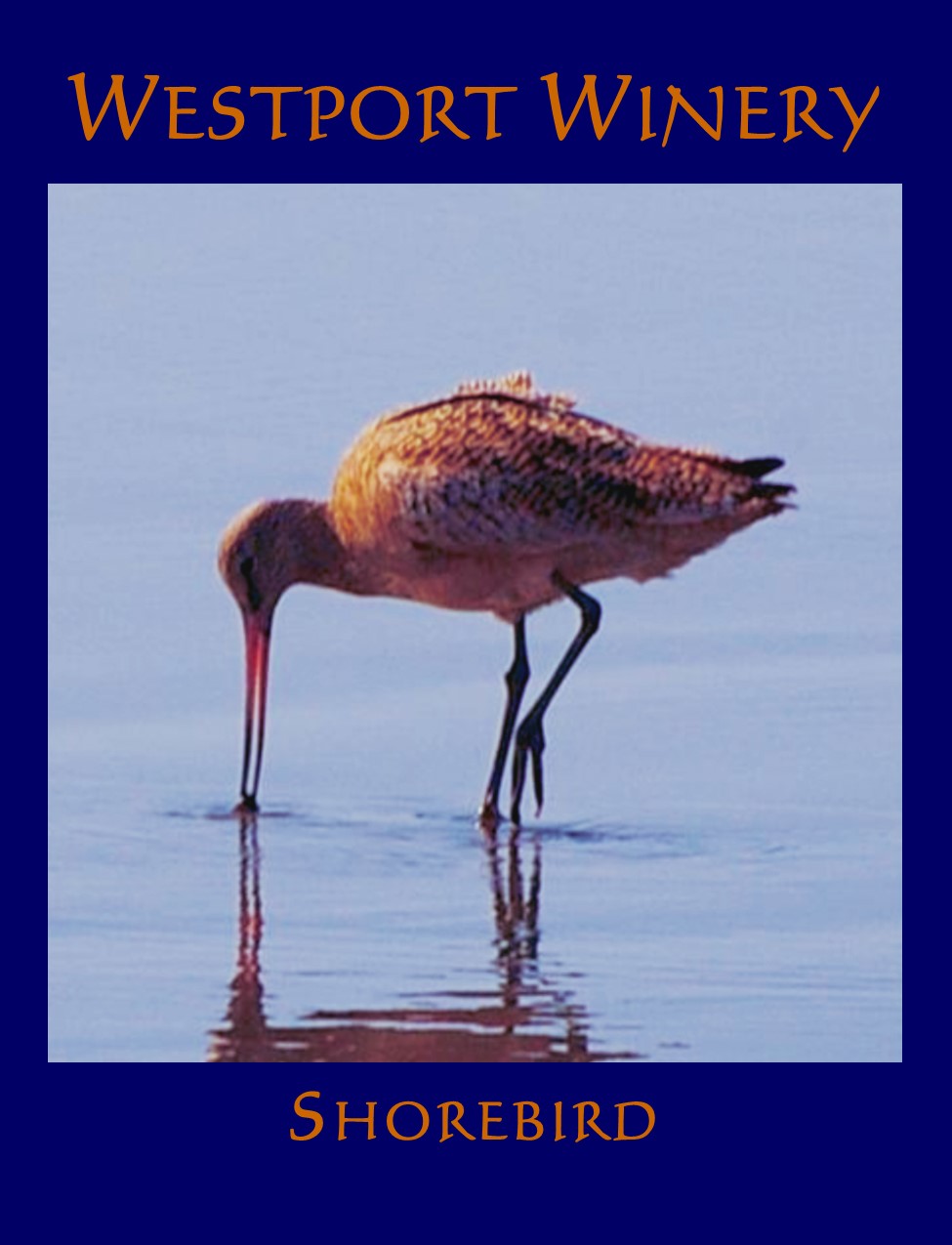 Submitted by Westport Winery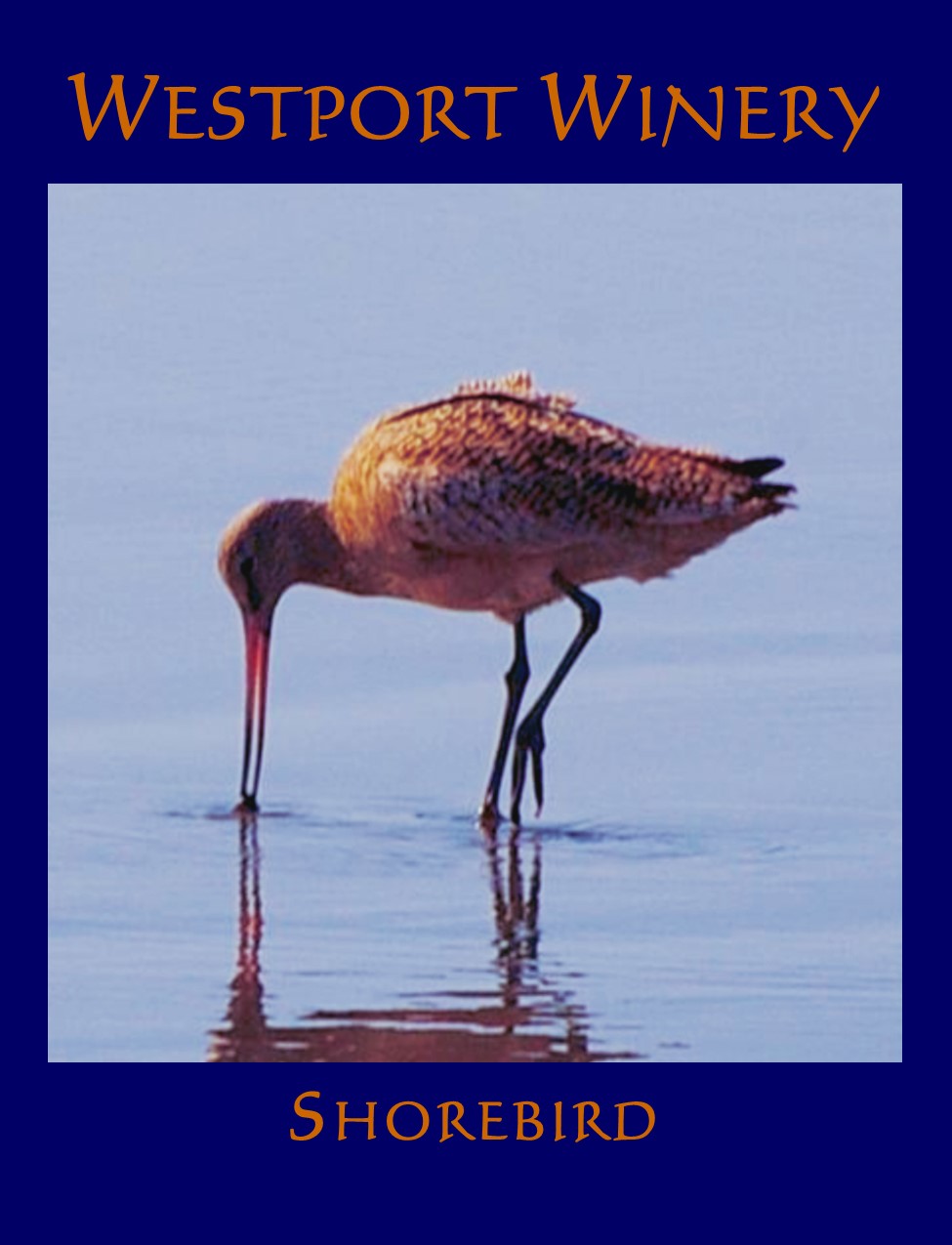 Westport Winery earned a Grand Award of Excellence at the 2014 Seattle Wine Awards in May. Their vineyard designated Maritime Moscato with grapes from the Newhouse family at Upland Vineyards in the Snipes Mountain AVA earned a double gold medal in the sparkling wine division. A portion of the proceeds from this wine benefits the Northwest Carriage Museum in Raymond, Washington. The Roberts' long-time friend and surf partner, Darryl Easter painted the watercolor featured on this label.
The winery's 2012 Shorebird Chardonnay with grapes from the Miller family at Airfield Estates in the Yakia Valley AVA earned a gold medal. This wine benefits the Grays Harbor Audubon Society. Another Roberts' family friend, Susan Fishburn (affectionately known as the Bird Nerd) captured the photograph of the Marbled Godwit featured on this label.
Surfer's Syrah, also earned a gold medal at this prestigious international competition. The 2011 vintage features grapes from Discovery Vineyards in the Horse Heaven Hills AVA. This vineyard is owned and managed by Milo and Kay May. The South Beach EMS benefits from this wine which features a photo of winery co-owner Blain Roberts surfing Honolua Bay on Maui in the 1970s.
All of these wines are available for tasting daily at the winery along with 30 other wines and three hard apple ciders. These wines are exemplary examples of the long-term relationships the Roberts family has developed with some of the most prominent and renown grape growers in Washington State.
The winery also received a coveted Certificate of Excellence this week from Trip Advisor based upon their guests' evaluation of their
products, service and commitment to quality.
Westport Winery and Vineyards By-the-Sea with its unique sculpture garden, lavender labyrinth, musical fence, 9-hole executive golf course, giant chess set, outdoor scrabble game, and grape maze, is located on the corner of Highway 105 and South Arbor Road halfway between Aberdeen and Westport. Westport Winery was named Best of the Northwest Wine Tour in 2010, 2011, 2013 and 2014.
Westport's award-winning wines are exclusively available at the winery. The tasting room, gift shop, produce market, plant nursery and bakery are open daily from 11 a.m. to 6 p.m. The restaurant is open for lunch daily from 11 a.m. to 4 p.m. and for dinner on Friday and Saturday from 4 p.m. to 8 p.m. For more information contact Westport Winery at 360-648-2224 or visit the website at www.westportwinery.com.