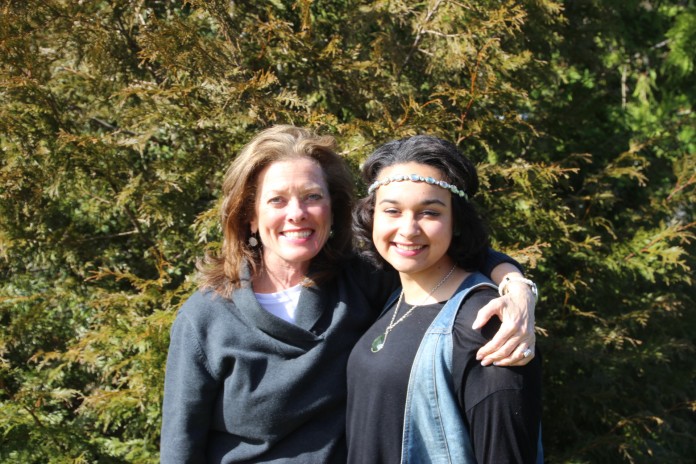 By Tom Rohrer

A year ago, Alexis Baldridge was ready to give up acting.
Following her self-proclaimed 'underwhelming' performance at the Seattle Repertory Theater's August Wilson Monologue Competition last February, Baldridge briefly considered stepping down from the stage.
"I wanted to quit and was just done with acting," said Baldridge, now a senior at Timberline High School. "I felt it was over."
Encouragement from fellow classmates and August Wilson competitors Reneeka Massey-Jones and Luis Romero helped rekindle Baldridge's spark, an investment that has since paid off in a big way.
"Without them, I wouldn't be in this position today," Baldridge said of Romero and Massey-Jones.
On Thursday, Feb. 27, Baldridge won first place at the fourth annual competition, earning a $500 check and a trip New York City to compete in the national finals in May.
"It still hits me that I won," said Baldridge.  "It's an accomplishment that I really put a lot of hard work and effort toward, so the feeling is very sweet still.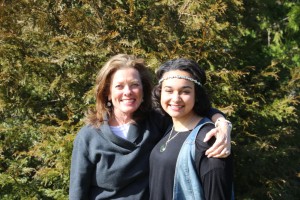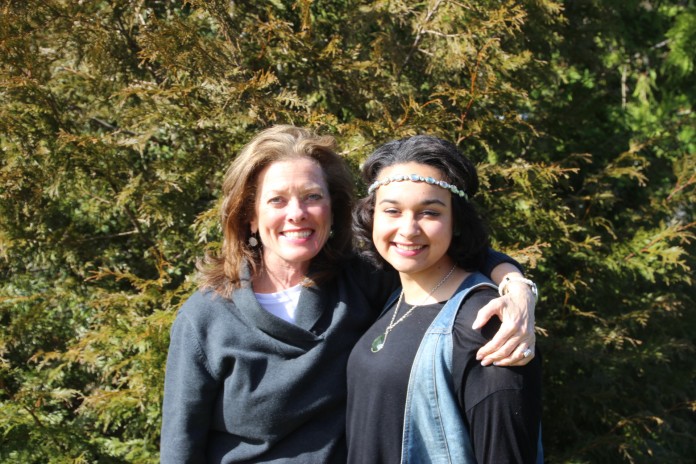 The moments leading up to the announcement were both exciting and tension-filled for the recently crowned performer.
"When they announced third place, I didn't feel confident. That's just how I am as a person. I thought if anything I could get third or second.  When they were both called and I didn't hear my name, I thought 'oh it's over," she said.
"So I'm sitting holding (the competitors) hands waiting for first place, and they called my name," Baldridge continued. "I was shaking and nothing was going through my head.  I walked slowly across the stage just because I didn't even believe I had won."
In attendance for Baldridge's performance and the award ceremony were her parents and younger brother.
"Seeing them so excited for something I've worked so hard on and have a passion for, it's the greatest feeling," she said. "I'll remember their excitement for the rest of my life."
In the semi-finals of the competition, Baldridge was advised by contest judges to change her monologue, which at the time was the Monologue of Molly Cunningham from Joe Turner's Come and Gone, the second installment within Wilson's Pittsburgh Cycle.  Baldridge decided to follow the advice and began rehearsing dialogue of the character 'Ma Rainey' from Ma Rainey's Black Bottom.
Following the switch Baldridge had only two weeks to prepare for the final.  Considering that performers rehearse the same monologue for years, her first place performance seems even more amazing.
"They said she needed to change it and when judges of this caliber suggest something like that, you jump on it," said Brenda Amburgy, the director and teacher within the Timberline Drama Department. "She did and she won.
"It was difficult because I wasn't connected to it.  I was so in love with the other monologue and had worked on that one for months," she said.  "I was nervous a bit because I worried it wouldn't be up to the same standard of my previous piece."
"I guess that wasn't an issue," she continued with a laugh.
Baldridge has been accepted at Pacific University (Oregon) and Montana State University and plans to go pre-med at either school.
"Performing and medicine, they're obviously two different things, but I have a lot of passion for both," she noted.
However, the opportunities stemming from her trip to New York may put her on the track towards professional acting.
Former Timberline students and August Wilson Monologue national contestants Xavier Evans and Aubrey Taylor currently study at Circle in the Square Theatre School in New York City. Baldridge noted that Evans will attend her performance accompanied by a special guest.
"(Evans), he's coming to watch me in New York with his artistic director from Circle in the Square, so if anything happens there and they like what I see, I would consider going that path," she said.
Though talent is a requirement to perform in August Wilson, which featured contestants from California and Oregon this year, hard work is also a necessity.  Amburgy has been impressed by Baldridge's natural instincts and her desire to hone them for performances.
"Every coaching opportunity she took advantage of.  (Baldridge) when to three workshops, and would work on anything she was told to work on," said Amburgy.  "It sounds simple, but she deserves to be here because of that work."
The 2014 contest was the fourth annual event hosted by the Seattle Repertory Theater and the fourth time at least one Timberline student has qualified for a trip to New York.  Baldridge credits her teacher's knowledge and passion for the student's success while Amburgy believes her students find a connection to Wilson's work, allowing them to deliver 'real' performances.
"It's great to get reviewed by someone who's been an actor, a director and a choreographer," Baldridge said of Amburgy.  "She breaks things down to watching feet movement and watching what your actions portray on the outside.  She can make these minor suggestions, but they make major differences."
"Our winners always come back and train the batch.  They pass the torch, not just about winning, but on how to connect to (Wilson's) writing and dialogue," Amburgy said. "Some of his stuff, it's very powerful, and you need to start them out with baby steps.  They end up developing passion for his work and that's when you get a contest winner.  When passion meets hard work, meets talent, that's what leads to a strong final result."
Stress and pressure will come down to Baldridge in the next few months, as she will compete in the Washington State Thespian Competition in Ellensburg in addition to her trip to the Big Apple.
Though she recognizes the scrutiny she will face in New York, Baldridge is taking it confidently in stride.
"I'm looking at my trip to New York City as a business trip," she said.  "I've worked hard for this opportunity and that's what I'm going to keep doing.  If I do that, I'll be happy with the results."
For more information on the Seattle Repertory Theatre's August Wilson Monologue Competition, click here.