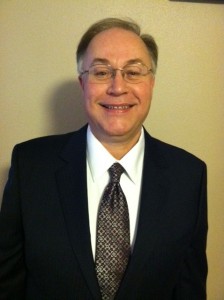 Brad Rossman has an affable, warm personality. Rossman worked in marketing and sales for 30 years.  As part of his job, he worked with hospitals and clinics. Now he's the General Manager of the Olympia branch of Synergy HomeCare.
Synergy provides non-medical in-home care to seniors. There are 130 different locations across the United States including six in Washington. "We receive a tremendous amount of support and resources from the corporate office," says Rossman. "We are trained so we can provide the best possible care."
Rossman and his team of caregivers offer a variety of services. A caregiver can do simple household chores, provide transportation or help with bathing and cooking. For clients with advanced needs Synergy offers round-the-clock care.
Rossman decided to change careers because he wanted something different. "I have a passion for seniors and people with special needs," says Rossman. He also has a passion for the Olympia area. "My wife and I have lived in Olympia for 28 years.  We raised our kids here and we're excited to do something good for the community."
To learn more about Synergy follow the link by clicking here or you can call 360-338-0837.