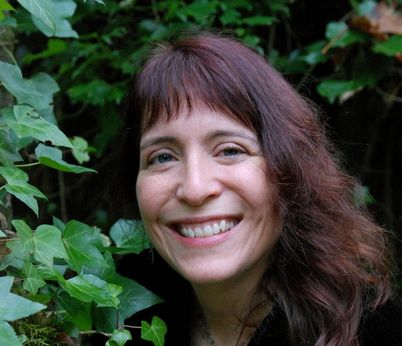 By Katie Doolittle

With Valentine's Day upon us, love is in the air… and also on the bookshelves. What better way to celebrate the holiday than by reading a romance novel? After all, the genre is defined by the promise of a happy ending. Readers can always rest assured that, by the last page, each story's couple will blissfully commit to one another. The genre is a juggernaut in the publishing world, generating over $1 billion annually in sales.
Since devoted readers essentially know how each book is going to end, author Anthea Lawson explains that "it's all about the journey." In other words, romance novels provide suspense through intense character arcs and powerfully emotional plots. Protagonists often overcome major obstacles in order to commit to their healthy, fulfilling relationships. Besides, she reflects, "What's more important than our connection to other people? That's why I love writing romance."
Lawson is a member of Romance Writers of America, more commonly known as RWA. The national nonprofit association boasts over 10,000 members, with approximately 40 of those members belonging to the local Olympia chapter. RWA's mission is to support the career-oriented writer as she pursues publication.
These days, "publication" can mean several things. The Olympia chapter boasts several members contracted to big-name New York publishers. Others work with e-publishers or small publishing houses, and still others publish completely on their own.
Lawson is one of several local romance authors publishing through multiple venues. She co-wrote Passionate, her debut novel, with her husband. Kensington Books published it in 2008 and Passionate was subsequently nominated for a RITA—the romance community's most prestigious award. Since then, Lawson has continued writing Victorian-era romance novels, novellas, and short stories. Her latest, Sonata for a Scoundrel, is one of several romances Lawson has published on her own. "Indie publishing can be scary, because as the author you have complete control and responsibility," says Lawson. "But that's also the benefit. It's a great fit for authors with an entrepreneurial spirit."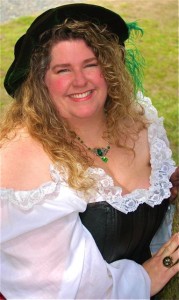 An author publishing independently needs a diverse skill set. After writing a tightly-paced and engaging story, she needs to send her work through several levels of editing. Then there's the graphic design of the cover. The biggest market for self-publishing is online, which means an indie author also needs to be tech-savvy. After making her product available to buyers, she must then complete her own promotional work… all while continuing to work on her latest manuscript. "Write as much as possible," Lawson advises. "Your best promotion is your next book."
Navigating the many paths of the publication process can be intimidating, which is where authors benefit from RWA membership. The culture of the association is essentially cooperative, with experienced members mentoring new authors. The Olympia chapter has a wealth of expertise, and nearly all of its active members are published in one form or another.
Chantilly White speaks highly of the help and encouragement she's received from the Olympia group. "I'm a terrible procrastinator," she admits, citing a long list of works-in-progress. "Anthea was actually the one who finally pressured me to finish something and publish it."
Lawson also helped her navigate the task of designing her first cover, an integral part of publishing independently. "You have to make sure everything is legal for business use—your cover art images, your fonts. Everything. And then you have to design it and put it all together with editing software." White's diligent efforts in that arena have certainly paid off; her cover for Cupid's Mistake, a Valentine's Day novella, won third place in an indie contest.
She then points out one of the best features of independent e-publishing: the ability to repackage her work at will. "I'm actually going back and redesigning some of my covers. They all need to have a more unified look, a brand." Because she owns full rights to her own work, White can continue to make such changes even after publication.
White holds membership to several sub-chapters of RWA, but she cites Olympia as her creative home. "This chapter is very business-oriented. It's pleasant and personal, but the members clearly have career goals. They all want to help each other, and the support is fantastic."
What does that support look like? The chapter offers numerous opportunities for participation. At monthly meetings, speakers offer education on the craft and business of writing. An email loop provides a constant forum for celebrating successes and sharing tips. Many authors branch off and partner up for critiquing or mentorship opportunities. There's even an annual writing retreat at Manresa Castle in Port Townsend.
More information about the Olympia RWA chapter—including a list of scheduled meeting times and topics—can be found on their website. Readers hoping to find an excellent romance novel by a local author should check out the links to the chapter's authors' pages.