By Tom Rohrer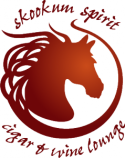 It's hard to argue against the fact that sports help bring people together.
Across the entire Puget Sound, the successful run by the Seattle Seahawks to Super Bowl XLVIII has unified the region under blue and green colors.
For some fans, cheering alone with their fellow 12th Man supporters isn't enough – cheering the Seahawks on together needs to be done in style.
Kevin Zelko, a special education teacher at Kimball Elementary within the Seattle Public Schools district, decided he wanted to raise money to outfit students with their own Seahawks jerseys.
Zelko, also a beer vendor at Seahawks home games, set a goal of $15,000, which he estimated would be enough funds to purchase a jersey for every Kimball student.
Stuck at around $6,500, Zelko was pleased when he received a $9,000 donation from Olympia investment advisor, Greg Kero, and Ragnar Wealth.
Kero initially spoke to a contact at KIRO Radio Group about an idea which would allow businesses to purchase groups of Super Bowl tickets to give away to passionate and deserving Seahawk fans.
"I grew up playing sports. I'm a big sports fans and I don't like how these (Super Bowl) tickets are going to corporations who have no rooting interest in the game," said Kero in a phone interview with ThurstonTalk.com.  "The best fans don't get to sit close to the action."
While the radio station was intrigued by Kero's idea, the timing was simply too late for it to come to fruition.
The contact at the radio station is Jerry Nash, originally from Olympia and a golfing buddy and personal friend to Kero. Nash suggested Kero look into Zelko's cause, and the rest is a matter of dollars and sense.
"I was a kid that knew what it's like not to have a jersey," said Kero.  "I was told that Zelko had $6,500 right now and I thought let's just make this a super cool finish to the fundraiser today."
Kero and his family were in attendance at the assembly where the students received their jerseys and he personally witnessed the excitement from the 447 young Seahawks fans.  Kero said it was contagious.
"Having my entire family there was special.  It was cool to have my kids watch.  Most of the time when you support a cause, you're giving a check and never actually see your impact," Kero said. "My kids were able to first hand how cool helping a cause can be."
"Seeing all the students running around in Russell Wilson jerseys and that excitement in their eyes was a blast," Kero continued. "It was an emotional, super cool moment."
Former Seahawks Tony Benjamin and Nesby Glasgow attended the 30-minute assembly and took photos with Kero and Zelko.
The fact that he and his company were able to donate something fun to the students was part of the jersey drive's appeal to Kero.
"If you go online, you see people commenting that these kids don't need jerseys, they need shoes and books.  I donate to those programs as well and there are plenty of others out there who donate to those great charities.  But there's not many charities for the fun stuff," said Kero. "For once these students got something fun, something exciting."
Kero and Zelko spoke about future donations to the classroom and possibly taking a group of students to a Seattle Mariners game.  While he provided a significant portion of the necessary funds (which ultimately cost around $26,000 for all the jerseys), Kero is quick to deflect all praise back to Zelko.
"Just so there is no confusion, this is all possible because of Kevin Zelko. I made the right phone call and had it all fall into place," Kero said. "His idea was much better than my original cause, and he does so many great things for his students and is a great part of the Seattle sports community."
A lifelong Washington sports fan, Kero has enjoyed seeing the excitement build up behind the Seahawks Super Bowl run.
"Well my parallel, is the Super Sonics winning the NBA title in 1979.  That's when I was those kids age and I saw the intensity and how it brings people together," said Kero. "Now everybody is a Seahawks fan, not even football fans, and it's been phenomenal to see that.  There is a lot of energy around because of it."