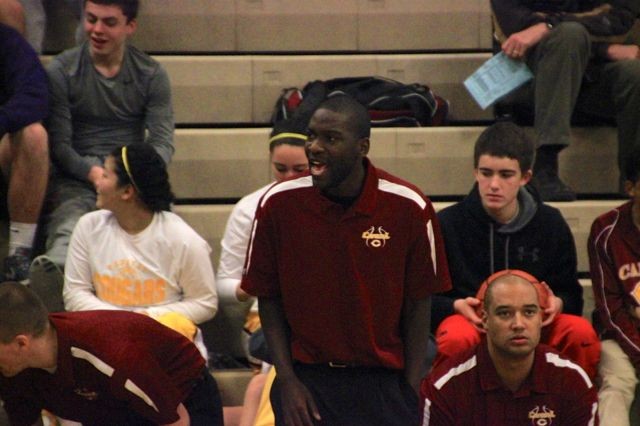 By Tom Rohrer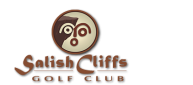 Hoop dreams are tough to shake.
The drive to continue playing can overcome injuries, personal difficulties, shady coaches, and acclimation to a new area.
For professional basketball player and Capital High School varsity assistant coach Brandan Striplin, playing the game he loves at a high level is an obtainable task, no matter the situation.
Armed with experience from the high school to professional level, Striplin has worked with some of the game's most revered coaches and played against high level competition found few places on the planet.
In a sport's culture where confidence can border on cockiness, Striplin hopes his philosophy on the game, shaped by his experience as a player, can have a positive effect on the athletes he coaches.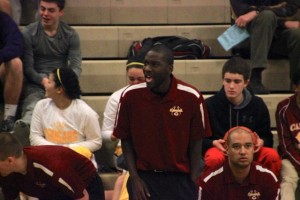 "I try to be an honest coach which is something I feel like that the game is missing," said Striplin. "I feel like being a player and have experience in different situations, is something that basketball is missing. It you're honest with players, you can tell them specific areas to work on and give them the opportunity to improve.  You want to go play college ball? Great, but kids need to work harder by and large."
In 2011, Striplin earned a roster spot on the Canton Charge of the NBA Development League, an-offshoot of the National Basketball Association relatable to the minor leagues of Major League Baseball.
After braving the cold weather of the Midwest, Striplin decided he wanted to return to the west coast at a location closer towards his original home near San Jose, Calif.   After getting in contact with the Olympia Reign of the International Basketball League, Striplin decided to relocate to the Thurston County area to continue playing and coaching.
A graduate from the University of California, Davis in 2011, Striplin's journey to professional basketball and high school coaching is not typical to that of other high caliber players.
Following a prolific high school career at Milpitas High School near San Jose, Striplin would attend Foothill Community College for a single year.  His play on the basketball court at FCC generated recruiting interest from a group of schools, including UC Davis, which is located just two hours from Striplin's hometown.
Despite discussions with the coaching staff about playing for the Aggies basketball team, Striplin would be set aside by the school's head coach for a reason never made completely clear.  Instead of starring for UC Davis, Striplin would never play a game for the school.
This confusing road block did not slow down Striplin's drive, both in the classroom and on the court.
Along with earning his bachelor's degree, Striplin added three intramural championships, the last of which came on a game winning shot despite a severe ankle injury.
"The only thing intramural about the experience was the league," said Striplin.  "I was still playing at a high level.  I was beating guys who were actually on the team all the time.  My confidence wasn't shaken once.  I knew I was still a high level player."
Following his time at UC Davis, Striplin would coach at River City High School in Sacramento, continuing his instructional career he had started as a young adult.  Prior to his coaching stint in the state capitol of California, Striplin had participated in the NBA Development League Pre-Draft Camp in Kentucky.
His performance amongst some of the best players in the country earned him a an entry level contract for the Canton Charge, an affiliate the NBA's Cleveland Cavaliers.
"When I went to the tryouts, I knew could play at this level," said Striplin. "I knew the training that I put myself through was the right thing. (Earning a roster spot) was a confirmation of everything I've been through."
Eventually, Striplin was put into contact with the owner of the Olympia Reign.  Along with a roster full of former local collegiate players such as Nate Menefee, Striplin would play for the Reign from 2011 to 2013.
Still armed with the talent and drive to play professionally, Striplin fills his time away from training with coaching.   He began coaching the Capital High School C-team last year, and this year is a varsity assistant under the Cougars Head Coach Dave Mastin.
In his second season coaching, Striplin has seen positive development within the program.
"They've come together as a team and there is a lot more trust," said Striplin, who has competed in summer pro-am leagues in Los Angeles and across the West Coast. "Whenever you get a new group, you're trying to implement your system.  Our goal is to play hard and play smart at the same time and I think we're seeing that."
Striplin added to his coaching knowledge thanks to a stint running a clinic this past summer in Miami with famed collegiate coach Rollie Massimino, who is best known for leading Villanova University to the 1985 NCAA National Championship.   Massimino is currently the coach at Northwood University in West Palm Beach, Fla., one of the top NAIA programs in the country.
"That was great because I also got to train with NBA players and it was really better than going to the summer league in Los Angeles the previous summer," said Striplin.
Striplin is able to use his experience playing in a tough league as a high school player to his advantage as a coach.
"Man, it was competitive.  It was really tough," Striplin said of his high school competition, "(Houston Rockets point-guard) Jeremy Lin was in my league and his team won the state title.  Players in the league, they weren't superstars, but they were all earning scholarships.  That's probably the reason I felt like I could play at the next level."
Along with his tough competition on the court, Striplin faced a challenging life away from the game.  His perseverance and drive is a testament to Striplin's character and is also a source of motivation to coach.
"I don't want another kid going through what I went through as a player.  Already having other obstacles growing up in the Bay Area without my parents, the last thing I needed was a coach who wasn't there for me," said Striplin. "I want to be a great leader that helps someone become the person they want to be and help people reach their dreams, whatever they may be."
A basketball fanatic, Brandan Striplin is happy being completely immersed in the sport.  Striplin has had the opportunity to participate in a series of coaching clinics at the University of Washington under men's basketball coach Lorenzo Romar and continues to check out the programs at Saint Martin's University, The Evergreen State College, Western Washington University and SPSCC.
"It's something that will never leave me," said Striplin. "The game means so much to me.  I think that's relatable to people who love basketball.  It's something you can't explain."
It appears obvious that Striplin will continue to follow a career in basketball.  But will that career include another stint as a player?
"I still can play and my phone rings all the time with opportunities to go play somewhere," said Striplin. "I am always in the process to play."
To learn more about Brandan Striplin's road to the NBA Development League, click here.