By Kathryn Millhorn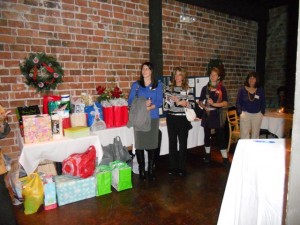 There is an Irish proverb which states that "it is in the shelter of each other that the people live."  A sense of community can be built, felt, and fostered through the willingness of its members to share what they have, be it time, goods, or assistance.
December 5 marks the 5th annual United Way of Thurston County Women's Leadership Council's (WLC) Shelter Shower benefitting SafePlace.
SafePlace is a local agency which helps women and families dealing with domestic violence, sexual assault, and stalking in Thurston County.  According to Michelle Rodriguez, Communications and Events Director of the United Way of Thurston County, in 2012 there were nearly 3900 9-1-1 calls as a result of such abuse and this event hopes to aid the SafePlace vision of "a community free of physical, sexual and psychological violence and oppression."
The Women's Leadership Council has a simple mission: to "positively impact the lives of women in our community by promoting self sufficiency and financial stability through philanthropy and community service."  Members network, educate, volunteer, advocate, and impact women leaders in Thurston County, past, present, and future.  Within the 2012-2013 period, they have provided over $50,000 in grants and scholarships to promote these generous goals.
Event co-chair and WLC member Nancy LaPointe believes the Council exists to "fill in the cracks" of needs not typically met by standard grant programs.  As a local business owner, the WLC allows her to raise "significant impact and awareness" within other women's groups and the local community because "we all have a lot of things in common." LaPointe explains that they chose to hold this year's Shelter Shower in the fall since "people love to show their generous spirit over the holidays."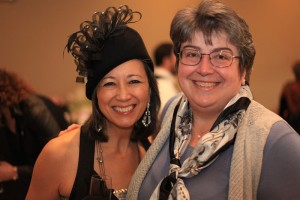 Previous Shelter Shower recipients have been local organizations like Bread and Roses.  This year, SafePlace was chosen and their Development Director Thomasina Cooper is thrilled.  The event will help meet many needs for their organization and raises awareness not only of their mission but the painful statistics they deal with every day.
"SafePlace is truly honored to be selected as the recipient of the UW WLC 5th annual shelter shower.  The gifts from the shower come at the perfect time, when the survivors of domestic and sexual violence need them the most, since they most often flee with only the clothes on their backs," says Cooper.
"Those who reside at the SafePlace shelter receive all basic needs, including food, clothing, assistance with transportation, self-care items, and items for their children.  Needless to say, we fly through basics like shampoo, paper towels and toothpaste," notes Cooper.
Cooper continues, "The gifts represent so much more than simply the items themselves.  They reflect the love that our community feels for the survivors SafePlace is serving, and sends a powerful message that these folks are not alone.  The community is here to support them on their healing path.   That is why we are so truly thankful to be the recipient of this year's shelter shower event.  We are sure it will be such fun!"
The Shower runs from 5:30-7:30pm at Art House Design (420 Franklin St SE) and will feature wine and appetizers provided by Nineveh Assyrian.  WLC members, SafePlace representatives, and one of last year's scholarship recipients will be among the evening's speakers.  Guests are encouraged to donate items from SafePlace's Wish List at the event.  The Shower is open to anyone, and tickets can be purchased online with proceeds benefitting the WLC Giving Circle.