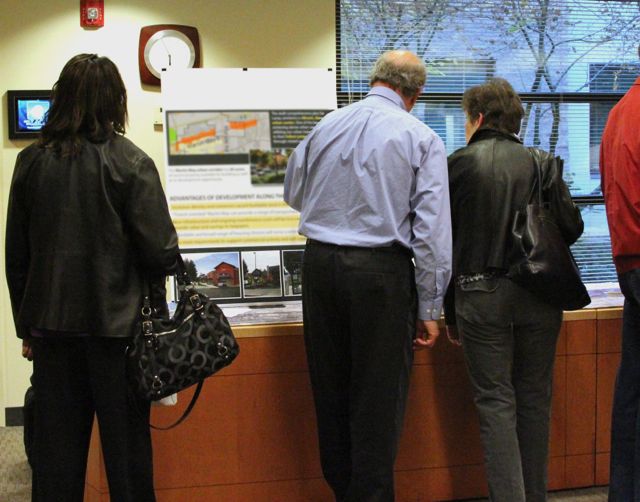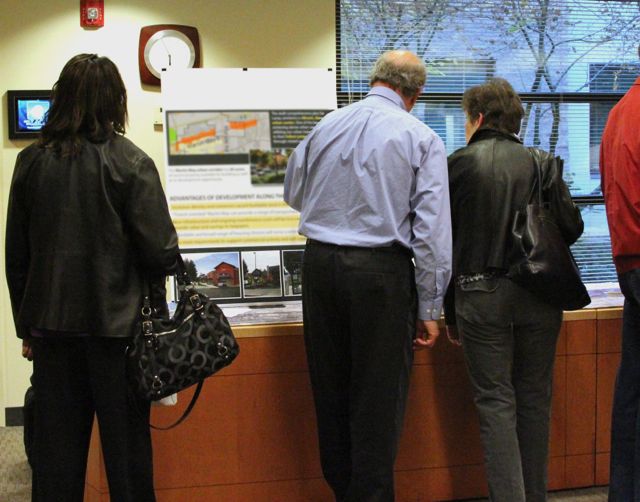 With the gift-giving season approaching, more and more shoppers choose to use their own reusable bags to carry home newfound holiday treasures.
In August, the Thurston County Board of Commissioners invited "cities in the county to consider adopting a model ordinance banning single-use plastic bags and requiring retail establishments to collect a charge from customers requesting paper carryout bags" says Mary Coppin, Community Liaison for the City of Lacey Public Affairs Department.  The decision to adopt an ordinance is left to the jurisdiction.  It's been implemented by the Thurston County Commissioners, Tumwater and Olympia City Councils.
The City of Lacey is still in the decision-making phase, as are Yelm, Bucoda, and Rainier.  Areas that have already passed the bag ban are scheduled to begin enforcement July 1, 2014.
Lacey hopes to reach out to residents and business owners and collect comments through an outreach campaign in November and December.  Says Coppin, "The reason for the outreach campaign is to provide information about the possible impacts to individuals and businesses.  What are the rules?  Who has to follow them?  When?  How will the rules be enforced?  What will it cost?"
By reaching out to its residents, the city hopes to clarify as many questions and issues as possible before moving on to the next step in the decision-making process.
The first event will be an open house at Chinook Middle School on Tuesday, November 12, from 5:30-7:00 pm.  Residents are welcome to drop in anytime.  The evening will be an informal question and answer period with city representatives who hope to clarify resident's issues.  For those unable to drop in to the open house, comment cards will be mailed directly with utility bills to customers who live within Lacey city limits.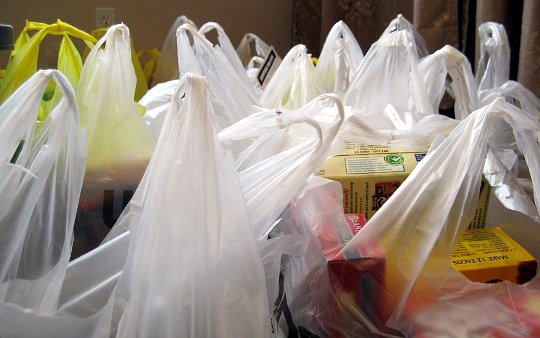 Coppin says that all "residents and businesses are encouraged to return their comment cards for review and consideration before the City Council takes further action."  Email and phone questions can be answered through the city's Public Affairs Department at either 360-490-3214 or publicaffairs@ci.lacey.wa.us.
The types of bags in question would be thin (less than 2.25 millimeters), single-use plastic, even if marked biodegradable or compostable.  Smaller plastic bags for produce, meat, bakery, bulk goods, take-out food, dry cleaning, and newspapers would be exempt, as well as those intended for use against dampness.  Instead, businesses could provide paper bags with at least 40% recycled content for a 5-cent fee or consumers could bring their own reusable bags from home.
Coppin explains that "Lacey staff will continue the process of providing information and collecting comments through December. The Lacey City Council will determine the next steps after they have reviewed and considered feedback from Lacey residents and business owners."
The federal Foodsafety.gov website offers shoppers many tips on keeping reusable bags clean and safe and how to avoid cross-contamination from different types of materials.  Current stashes of plastic bags (I know I've got a huge supply!) can be recycled at area Fred Meyer stores and turned into useful material like Trex flooring.