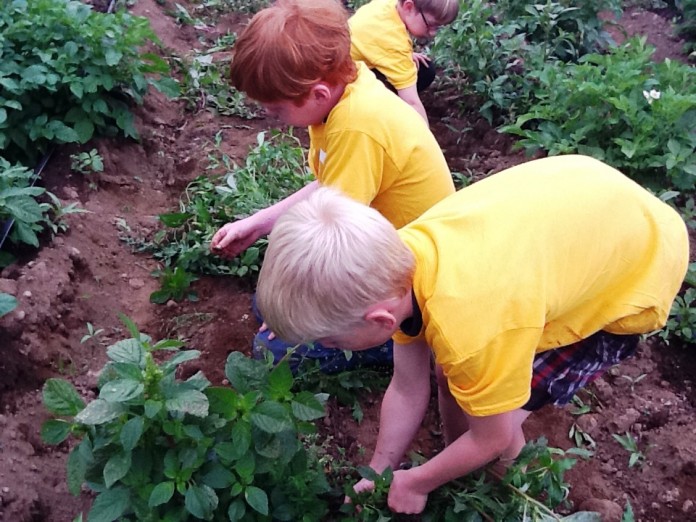 What makes a community healthy? We all need clean air and water, access to medical services, healthy foods, and safe places to exercise outdoors. But did you know other factors are just as important to the health of the community – things such as quality education, jobs with livable wages, safe and affordable housing, and a sense of connection between community residents?
Here in Thurston County, we are lucky to have an abundance of many of these factors. Thurston County ranked ninth in health out of the 39 counties in Washington State in the 2013 County Health Rankings. But the Thurston County Board of Health believes we can do even better.
In April 2013, the board and a partnership of community organizations began an initiative to improve our county's health. This long-term initiative, called Thurston Thrives!, brings health care organizations, businesses, schools, non-profits and community organizations together to look at what is being done already to improve health and find ways to work together to make Thurston an even healthier community.
Thurston Thrives! focuses on all the factors that affect the health of the community, and finds solutions to areas that need improvement. While no single organization could tackle all of this on its own, Thurston Thrives! works by pooling and connecting the collective talents, resources and existing projects throughout the community to make health improvements.
"It takes the whole community's effort to make significant, positive changes in the public's health," explains Chris Hawkins, Coordinator of Thurston Thrives! "Our community is showing how ready it is to respond and joining together with a renewed focus on health outcomes."
This year Thurston Thrives is moving our community toward collaborative action across these main factors in health. In this first phase, Thurston Thrives! works with a newly-created advisory council of business, non-profit, health and community leaders to build teams to tackle different areas of community health, map out strategies, set measures for the health improvement projects, and support the many projects that are already underway. From the start, the action teams are encouraged to begin or continue activities that implement their strategies, engage with more of the community, and keep track of their progress over the next several years.  By 2020, the Board of Health and the many partner groups involved will look back on what we have been able to accomplish and make adjustments to keep our community on the path to improved health.
The goal of the initiative is to create a community environment where all of Thurston's residents can be as healthy as possible.
"The community we live in really matters to our health," said Board of Health Chair Karen Valenzuela. "Things we don't usually think of as health related really do affect us. Some are obvious, like toxic chemicals in the environment. We all get that. But some of the most important things are not thought of as health related: a stable job, a roof over our heads, how much education you've received. Those things make a bigger impact on our health than almost anything else.  And coordinated action by a variety of community partners is what makes a difference in these areas."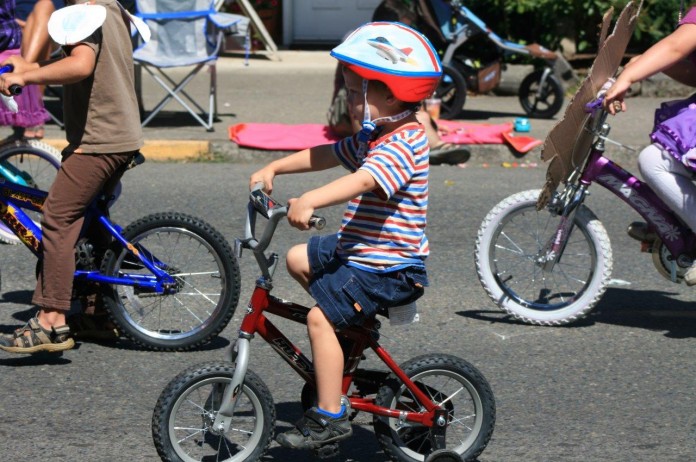 Thurston Thrives! created nine Action Teams to take on different aspects of community health, look at the data, form strategies that align existing projects, and create a set of measures, including one measure that can act as a public indicator of their progress. The teams are: Food, Economy, Community Design, Housing, Education, Environment, Community Resilience, Clinical Care and Emergency Response, and Child and Youth Resilience.
The first team to get started is the Food Action Team, headed by Robert Coit, the Director of the Thurston County Food Bank. Coit explains what drew him to get involved: "The Food Bank is all about making positive changes. We are always taking actions and finding ways to make a difference. I joined this effort because it was not about creating another plan, but taking action to make real changes in the health of every resident in the community."
The Food Action Team evaluates how food affects residents in Thurston. They are looking at ways to fight hunger, increase the availability of fresh, healthy and local foods, serve more free and low-cost meals in schools, increase community gardens, and improve food safety at restaurants, food trucks and in people's homes. They presented a draft of their strategy to the board this June.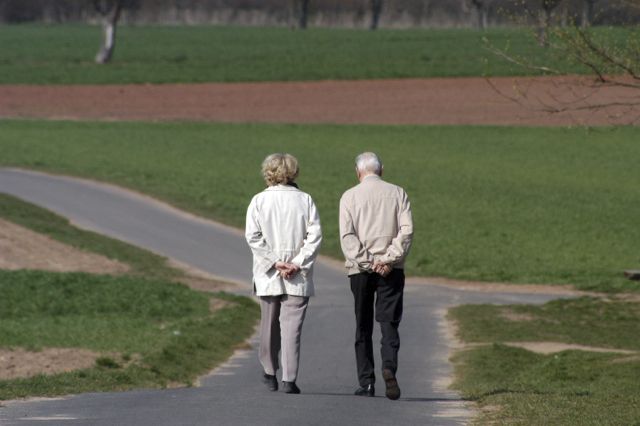 "We all can do something," said Coit. "Some may be in a position to do more, but we all can do something to make a difference in our community."
You can get involved in Thurston Thrives! Many of the action teams are just forming and you may be able to join a team. If you have ideas on ways to improve community health, you can visit the website or email. If you are interested in a particular action team topic, the website links to action team blogs you can follow and comment on. Additionally, you can sign up to receive monthly email updates on Thurston Thrives! as it progresses.
For more information on Thurston Thrives!, visit the website or contact Chris Hawkins at (360) 867-2513 or hawkinc@co.thurston.wa.us.