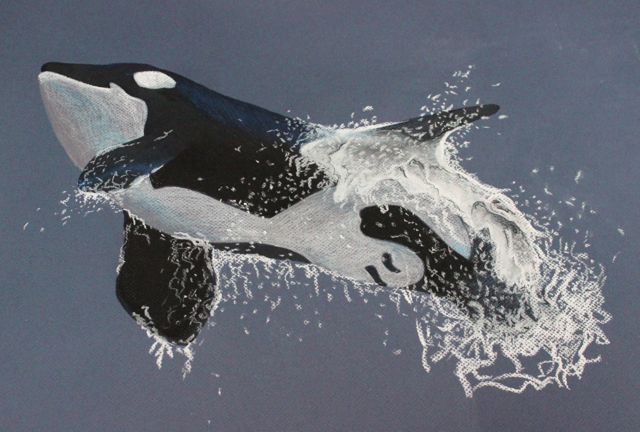 The walls of the Washington Center Gallery are covered with art, 28 pieces of art to be exact.  The annual ArtsWalk Arts Auction showcases local artists who generously donated their work to benefit the Center's mission and to help make art more accessible to the south Sound community.   This year, the Center accepted works of art in a variety of styles, rather than just 12 x 12 canvases; receiving photographs, acrylics, watercolors, textiles, wood, oils, and copper pieces into the juried selection process.
"I am in awe of the talent and the generosity of our local artistic community, and am thrilled for my first ArtsWalk.  This project is an incredible way to bring home an amazing piece of art and support our arts education program," stated new Executive Director Jill Barnes.
Proceeds from the art auction benefit The Center's nExt_gEneraTioN arts education programs, focused on providing educational opportunities to enhance student learning.
All of the art is available for bidding at www.biddingowl.com/wcpa  and starting bids are as low as $28. There is even a Buy-it-Now option for the piece you just can't live without!  All Buy-it-Now purchases will also receive two complimentary tickets to select Washington Center performances.  Bidding is open through Thursday, October 17th at 6pm. The Gallery is open for viewing Tuesday through Saturday 12n-4p; other times can be arranged through the administrative office at 753-8585.