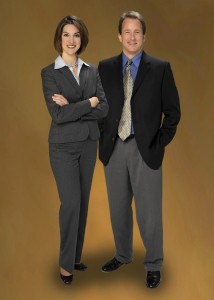 Jeff Pust, owner of Olympia's Van Dorm Realty, is watching the market turn red hot.  As he says, "it's exciting to be in this kind of a market."
But what does that mean for people considering buying a home?
"Buyers need to be more prepared than ever," answers Pust.
Pust suggests starting by getting your financing in order.  He says sellers want to work with buyers who have already taken some steps to pre-qualify for a loan.
"Sellers don't want to take their house off the market while you wait to get your financing situated," says Pust.
"When you get pre-approved for financing, you are now a cash buyer.  It's important to go through that process," he says.
Pust also notes that with easy online access, home buyers are finding the best value properties quickly and racing to them.  "With Internet exposure, buyers are snapping up houses quickly," says Pust which is a shift as the market turns up.
"We're heading into a market where certain properties at specific price points are going to move quickly," he says.  "As a home buyer, you need to be ready to make an offer."
Pust describes himself as a 'sleep on it' person.  But he cautions home buyers that may also share this personality trait to be prepared to either jump quickly to make an offer or be prepared to lose the home to another buyer.
"As long as you are comfortable that if you wait a day or two that someone else may beat you to the property, then it's fine," he adds.
Pust says that the summer months are the most popular time for homes to move in Thurston County.
While interest rates aren't quite as low as they were a few months ago, they are still fantastic, according to Pust.  He projects that the market has bottomed out and is ticking up.
1530 Black Lake Blvd SW, Suite F
Olympia, WA 98502
360.943.3800