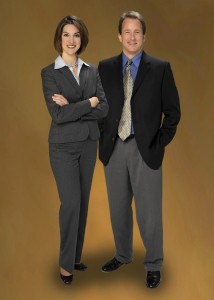 Jeff Pust digs through mountains of research each year.  He looks at every Thurston County home sold in the past 12 months.  And, year after year his research tells him the same thing – if a home is initially priced appropriately, it will sell faster and at a better price than a home that ultimately needs a price reduction.
So, what does this mean for home owners considering putting their home on the market?  Pust, with over 25 years experience as a real estate broker, is quick to answer that you should listen to the advice of a professional realtor when setting the price.
"If a home requires a price reduction, it will end up selling for less than properties that were put on the market at the appropriate price," he explains.
Pust notes that it's tempting to price a home high with the intention of lowering the price.  "While this sounds like a good negotiating strategy, statistically speaking you will end up selling your home for less than if you had priced it closer to what the market expects," he says.
When settling on a price, Pust encourages home owners to review the price of similar homes on the market.  This gives you an idea of the competition.  His team of realtors then considers the price of homes recently under contract.  This value informs you on what buyers are willing to pay for a similar home.  Finally, he researches the prices of homes that have sold in the past few months.
"Ultimately, your home should be priced in that range," he summarizes.
Pust adds that homes that have a price reduction sometimes take twice as long to sell than those homes priced at the market rate.  He also cautions that if you price a home at a higher price point, prospective buyers may not even see it since they are considering less expensive homes.
"Once a prospective buyer reviews your home online and determines it's overpriced, they will rarely come back," says Pust.  "In their mind they have already dismissed the property and won't pay attention to it again."
Pust comments that buyers also have expectations for what they can purchase at different price points.  He says that it's easy for buyers to notice an overpriced home because it doesn't have the same amenities.
In Pust's experience, it's not common in our community for people to negotiate much on price.  "Properties typically sell for 97 – 98% of the last asking price," he notes.
The main point that Pust makes with his research is to price your home according to what the market is willing to pay.  You will sell your home faster and at a higher price than if you planned on making price adjustments along the way.
1530 Black Lake Blvd SW, Suite F
Olympia, WA 98502
360.943.3800