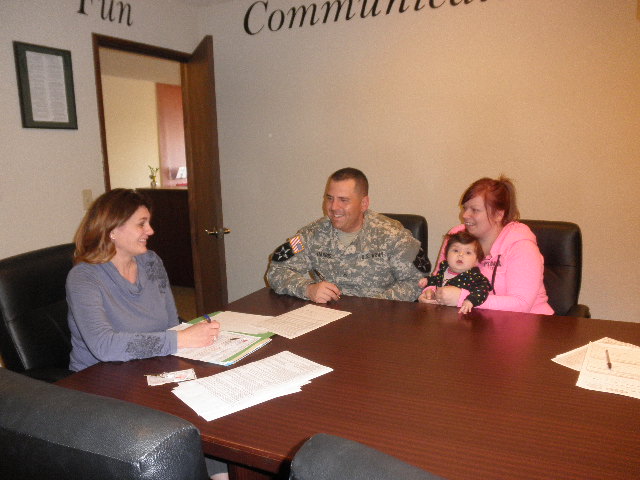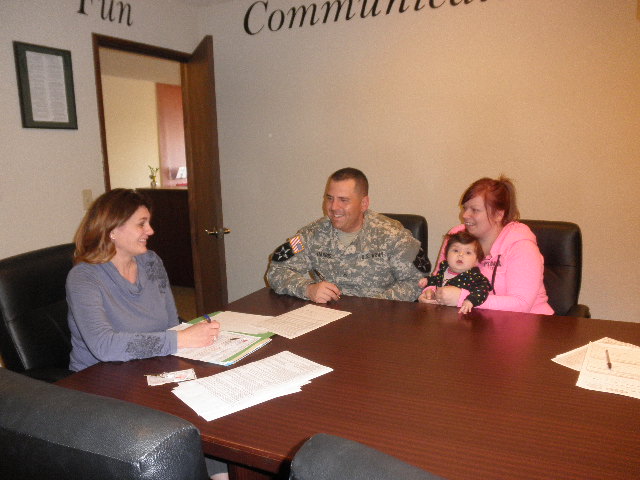 Andrew Barkis understands the risks homeowners take when they purchase an investment property or try to rent their single family home on their own. Landlords, new to the business, open themselves up to all sorts of potential liabilities.  He recently helped one novice landlord who had a renter make what he calls "piecemeal" payments.  Over the course of a year, the renter fell more than $12,000 behind in payments.  The tenant was living virtually rent free while the owner could barely pay the mortgage on the property.
"Property management is more than just collecting rent," insists Barkis, owner of Hometown Property Management in Olympia.  Often, potential clients ask him, "Why should I pay you a fee when all you do is collect the rent every month?" What he has to explain is that the services his company offers go well beyond that of a collection agency.   Perhaps the most important service they offer is the screening of renters.
"When you hire a property management company you place a barrier between yourself and potentially unscrupulous renters," says Barkis.  He warns that many renters purposely look for "For-Rent-by-Owner" signs. They'll come in and look good by paying cash up front and listing references who end up being friends.  A few months down the road, they have fallen behind on their rent or have caused major damage to the home.  Or, they have rented your property to someone else altogether.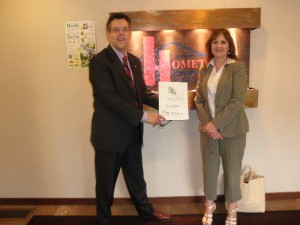 Barkis says he can count on one hand the number of times in the last several years he's had to evict tenants from the properties he manages.  He attributes that to his company's careful screening process for potential renters.  Hometown has the resources to thoroughly interview references and provide credit checks.
Homeowners wishing to use the services of Hometown have two options – full or partial management.  Partial Management means that Hometown will use all of its resources to market your rental property.  They will find potential tenants and provide the screening.   Everything that has to do with placing a tenant in the house, including the lease and the walk through, is taken care of by Hometown. Then they hand the reigns back to the homeowner who will be responsible for collecting rent and taking care of maintenance.  If an owner is local, this may be the more attractive option.
Full Management is more of a one-stop-shopping experience.  "Full Management means we do everything for you," says Barkis.  In addition to finding tenants, Full Management includes Hometown's Property Oversight Program (POP).  "We want to make sure your property is being taken care of, and part of that is dealing with any issues that come up." The company is pro-active with general maintenance and provides routine checks to make sure roofs, gutters, siding and other "big fix" type items are taken care of when needed.
Hometown's management fee covers property oversight and coordination of maintenance.  For an owner living out of the area, this is crucial.  "We are your managers.  We're taking care of the property.  We're dealing with the tenants.  We're the 24/7 phone call when there's a blown pipe in the middle of the night in the wintertime," says Barkis.
When it comes to maintenance, there are expenses the owner will incur, but Hometown tries to minimize that.  "The Hometown Family of business does it all," says Barkis.   "The primary business is, of course, managing rentals.  The secondary business is called Maintenance by Hometown.  Maintenance by Hometown is a full service general contracting firm, but the cool thing about it is it specializes in rental property maintenance.  The key element is that we save our owners a considerable amount of money because of our area of expertise, because of our knowledge of rentals."
Barkis tells a story to illustrate his point:  "You have a house that you're (renting) on your own and you have tenants, and you're in South Carolina.  The tenant calls you up and says, 'The faucet in the kitchen is leaking all over the place,' and you say, 'Go ahead and fix it,' or, 'Go ahead and take care of it and we'll take it out of your rent,' or 'Go ahead and call a plumber.' So the tenant goes to the phone book or the internet and they find a plumbing company – and there are many that I would not recommend – and that company comes out and fixes the faucet and the owner ends up with a $400 bill."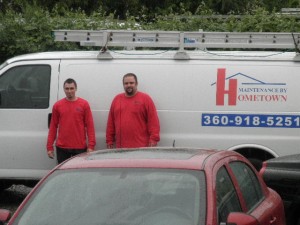 Now instead consider the options if you've hired Hometown to manage your property.  "The tenant calls Hometown. Hometown, through our expertise triages the situation to determine who can repair it.  Many of the repairs can be handled by the maintenance company.  They go out, make the repair to the faucet, and the total invoice might be $75 as opposed to $400."  And if Maintenance by Hometown can't fix it, they'll definitely know someone who can.  Barkis has worked in the rental industry locally for almost two decades and has established relationships with a number of reliable vendors.
"I've told owners this before – with (real life) examples – that one mistake on your part by doing maintenance or something long distance could cover the cost of my management services for a year," says Barkis.
Ninety days into a rental lease under Full Management, Hometown provides both interior and exterior inspections.  They check for damage, pets that aren't on the lease, and they also confirm that the people who signed the lease are the ones who have taken up residency.  They also provide inspection when it comes time for lease renewal and at the time of turnover or move-out.
In turnover situations, Hometown has the ability to get a house back on the market quickly.  "Every day that house is vacant, you're losing money," says Barkis, so he works with his team to make the home as attractive to potential renters as possible.
Prior to a tenant moving in, Hometown hires an independent company to certify that the home is good to go.  They work their way through a multi-point checklist that includes everything from cleanliness to working smoke detectors.  The furnace filters must be clean, the garbage disposal has to run, the refrigerator has to be cold, etc.
"As a tenant, you should feel a lot more confident renting from a property management company.   We know the law.  We follow the law.  We prepare our houses; we make sure they're safe.  When you don't rent through a property management company, you don't (always) have that assurance."  Working through a property management company is often just as beneficial to renter as it is to the homeowner.  That barrier works both ways.
Hometown welcomes inquiries from novice investment property owners, those with a large portfolio of rental properties, and homeowners who are looking to rent their primary home.  They also welcome renters who are interested in single family homes.
For more information, visit Hometown Property Management's website.