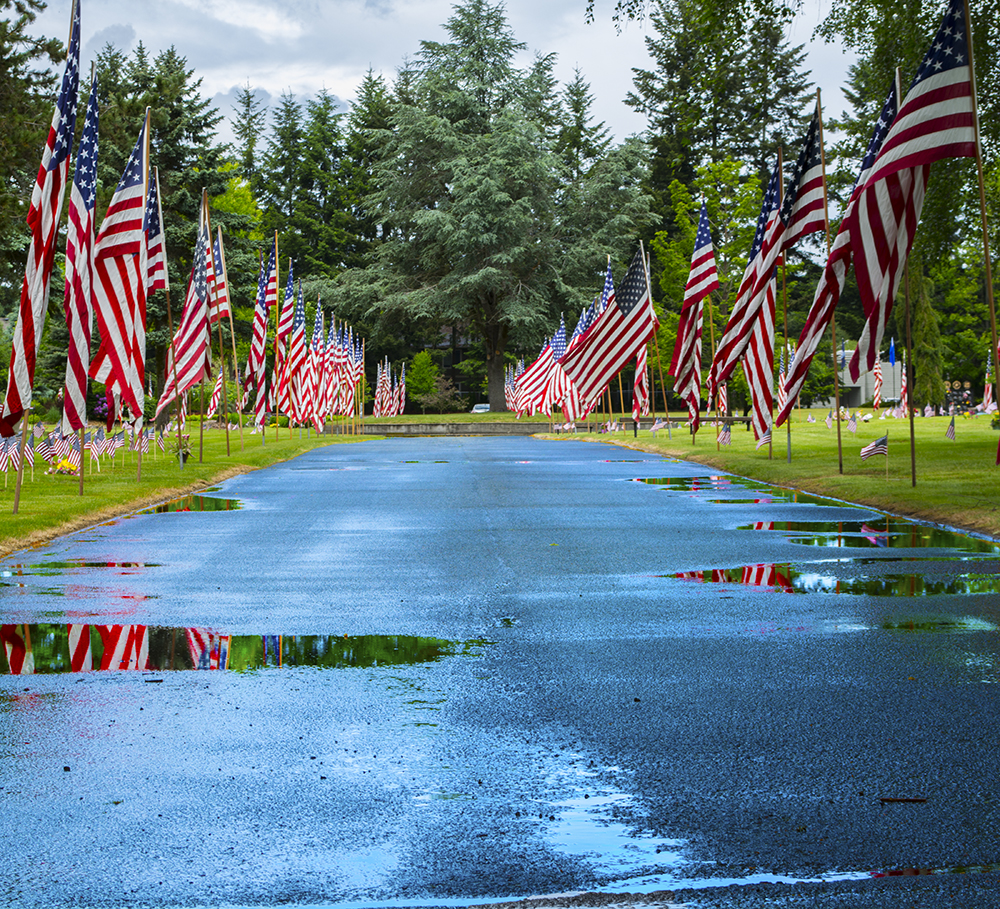 By Jake Luplow
Memorial Day is a special occasion for me, providing me the chance to honor my grandfather. It is a day offering a torrent of memories from when he was still alive and we would fish and camp and live life through a magnifying glass searing curiosity with flame.
Memorial Day is not about agreeing with the military, or even the government, it is about honoring those who fought and died for something they believed in. It is about acknowledging the one thing most primal in our nature: fighting for a cause.
All across Thurston County, many people, businesses, and organizations have begun displaying flags and other items in tribute to this upcoming holiday. One such example of this is Mills and Mills Funeral Home and Memorial Park where they have roughly 300 flags displayed at the cemetery.
When I went there earlier, it was quiet, just as all cemeteries are. I saw the flags blowing in the wind. I saw flowers displayed on nearly every grave–many of which were for service members. And I saw an old man whispering hushed tones of emotion to his passed wife.
As you go about your lives this Memorial Day weekend, stop, pause what you're doing, and look around. See the flags! And remember someone who died fighting for what they believed in.
Mills and Mills (5725 Littlerock Rd SW in Tumwater) will be hosting their 32nd Annual March of Flags on Monday, May 27th beginning at 2:00 p.m.  Additional Memorial Day events can be found on our event calendar.