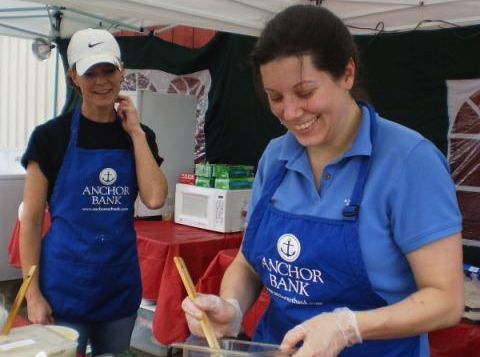 Most of us are usually just going through the motions when stopping at the post office, dry cleaners, and the bank.  Some people are lucky enough to actually enjoy their weekly business rounds due to their personal interactions.  Customers of Anchor Bank are some of those lucky people.
Anchor is one of those increasingly rare businesses that consider personal relationships as one of its core values.  For more than 100 years, Anchor Bank has provided Northwest families and businesses with personal and commercial financial assistance.
Community Minded
Chief Financial Officer Terri Degner sums up Anchor's role in the community.  "We see our customers at school functions and on the soccer fields.  We are partners with them (in all aspects of their lives)."  Terri explains that Anchor is unique because it is a community bank versus just another large corporate institution.  "Decisions are made locally by the management teams; these are people who are on the ground and believe in their communities."
Belief in Higher Learning
Terri has enjoyed a long-term relationship with Anchor Bank.  She began working for the company in 1989 and realized she had a knack for accounting.  The bank's management team recognized her talent and encouraged her to pursue a college degree in accounting. Anchor actually sponsored her tuition and gave Terri the go ahead to continue her studies once she received her accounting degree.  "Anchor Bank is vested in this community and in their employees.  It supports education and encourages its employees to better themselves.  Our customers expect us to be well-rounded," she explains.  Anchor offers all employees a chance to further their education in exchange for an agreed upon commitment to the bank.
Win-Win Attitude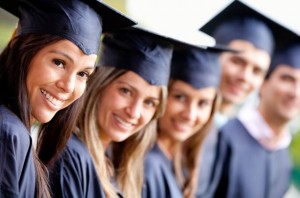 Anchor Bank provides both personal and business services to a growing number of Northwest communities.  Anchor representatives work hand in hand with their customers at every step of financial decision-making.  Anchor Bank is deeply committed to the communities it serves, and each branch seeks to make a difference in its own locale.
Lifelong Commitment
Jerry Shaw, Chief Executive Officer, has been proudly serving Anchor Bank since 1976.  He has what he calls an "old-school" philosophy of doing business locally, and he sees a bright future for community banks in the United States.  "Community banks are the entrepreneurs of small businesses.  They are uniquely qualified to fill the role of business lending," he says.  Jerry adds that he still feels challenged and truly enjoys the work he is doing.
Hand Up Philosophy
Youth and housing are two of Anchor's big focus areas at present.  "Community banks know the local situation," Jerry explains.  He serves on the board of the South Sound YMCA and is very involved with the Grays Harbor chapter of Habitat for Humanity.  "I have personally gone out and hit nails and hung siding.  It's a hand up and not a hand out (for recipients of the program)," he proudly explains.
Christmas in April is another of Anchor's programs where low-income recipients are given a hand with clean up and light construction.   Bank employees are involved in the selection of organizations that Anchor supports.  Jerry explains that the bank "wants your heart involved in volunteering."  Committing to service should be a passion for volunteers and not a job requirement.
Outreach is Good for Everyone
"Making the communities we serve better places to live," is one of Anchor's mantras.  Whether hosting a night on the town for the Thurston County Chamber of Commerce or teaching local students about math with the program Math for Life, Anchor Bank is involved in a wide variety of charitable organizations. "Anchor Bank has sponsored the gift shop at Christmas Forest for over 13 years," exclaims Terri.  St. Martin's University is another Anchor Bank community partner, and plans to fund a scholarship with the University are currently underway.
Choosing a financial partnership can be a daunting prospect.  Anchor Bank has a long-standing reputation as a respected community partner with a proven record of helping its customers grow and achieve their financial goals.
For more information about Anchor Bank, visit www.anchornetbank.com.