By Tom Rohrer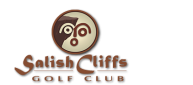 Bowling, like many other sports, can serve as a metaphor of life.
Obstacles (or pins) stand in the way of success, and in order to accomplish your goals, one must knock those detractors down.
There have been plenty of pins (and obstacles) knocked down by the Timberline High School girls bowling team, as the Blazers steamrolled their way to the Narrows League Championship, which combines 3A and 4A schools in one division.
With a record of 14-2, Timberline edged out Wilson and Shelton High School, who both had records of 13-3.
Led by head coach John Wilson, a Timberline math teacher, and assistant coach Jim Mayther, the Blazers program has come a long way.  The team is looking for another strong finish at the approaching state championship, where Timberline finished fifth in the state last season.  The team's home court is at Aztec Lanes.
"When I first started, it was in doubt whether we would win one match over the season," Wilson said.   "But I still said, 'let's focus on us, let's focus on getting better.' You do the best you can, and as a team, that's still our goal.  Now we have more skill, and these girls are really good at supporting each other and doing their best."
Most recently, the Blazers finished in second place at the sub-district tournament last week, losing to Shelton by only seven pins.  However, the Blazers were able to clinch the league championship in their previous match with Shelton, defeating the High Climbers 1972 to 1887.   This upcoming Saturday, the Blazers will compete in the District 3 tournament, where they can qualify for the state tournament occurring in early February.  The stage will certainly be bigger for the Blazers at these post-season tournaments.
"I'd say it's a little more pressure, more spotlight," Wilson said. "But it's a nice thing to get into the post-season and then we refine things to practice on, like picking up spares and taking deep breaths."
However, the spotlight and pressure will not affect the Blazers top bowlers.
"For me, I bowl better when there is pressure," said junior Sydney Robertson.  "It helps me focus a little more and put all my effort into each shot."
Robertson's performance throughout the season is one of the reasons the Blazers have had so much success.  Her average of 163 is fifth in the league, right behind teammate Bernadine Dale, with an average of 167.    Junior Brooke Collins is one point behind Robertson at 162, good for seventh, while Jamie Moss's 160 campaign puts four Blazers in the top ten.  Having a talented team pushes each of the THS bowlers to maximize their potential.
"That's part of being on this team, getting pushed by the other girls," Collins said. "We're all friends, but we're all very competitive and have that desire to be the best and bowl at a high level."
Both the coach and the athletes credit the team's camaraderie to their success.
"We get along very well," said Robertson, who's average of 170 at the league championships was only behind North Thurston's Cortnie Brathovd. "We're very close, and we can joke around at matches. We can be serious when we need to be, but it's such a fun environment and I think that helps us perform better."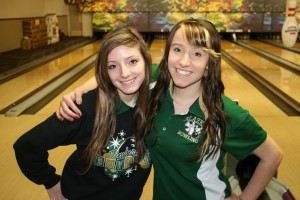 "It's so important to keep it positive and I've been so lucky to have those type of athletes," Wilson said.  "There have been times when someone makes a mistake and the whole team could jump on her back, but they don't.  Having that attitude is just as important as having skill."
That positive attitude has spread to the Blazer team from the athletes.
"(Mayther) is a very good technical coach who is very positive and he can help you fix something mechanical if you're having a problem," Collins said.  "Mr. Wilson, he helps so much with the attitudes and if someone comes in and is feeling down, he can help them pick up their spirits and move forward."
While each match or tournament presents the Blazers with a new opponent, the team focuses on only what they can control, and not outside influences.
"Our strategy basically is, frame by frame, and that you take care of your business," Wilson said. "We don't pay attention to what they're doing, we focus on us and the girls pay attention to their teammates.  Someone needs a little help, you give them a little help.  They need encouragement, give them encouragement. I've been really happy with their focus all season."
With only a few obstacles and pins left in the season, the team is confident heading into possibly their two biggest weekends of the season.
"If they stay focused, I really see us finishing in at least the top five (at state)," Wilson said.  "There are other strong teams but if we did really well, we could get into the top three.
"We all have that confidence, not cockiness, but confidence that we can bowl with anyone," Roberston said.