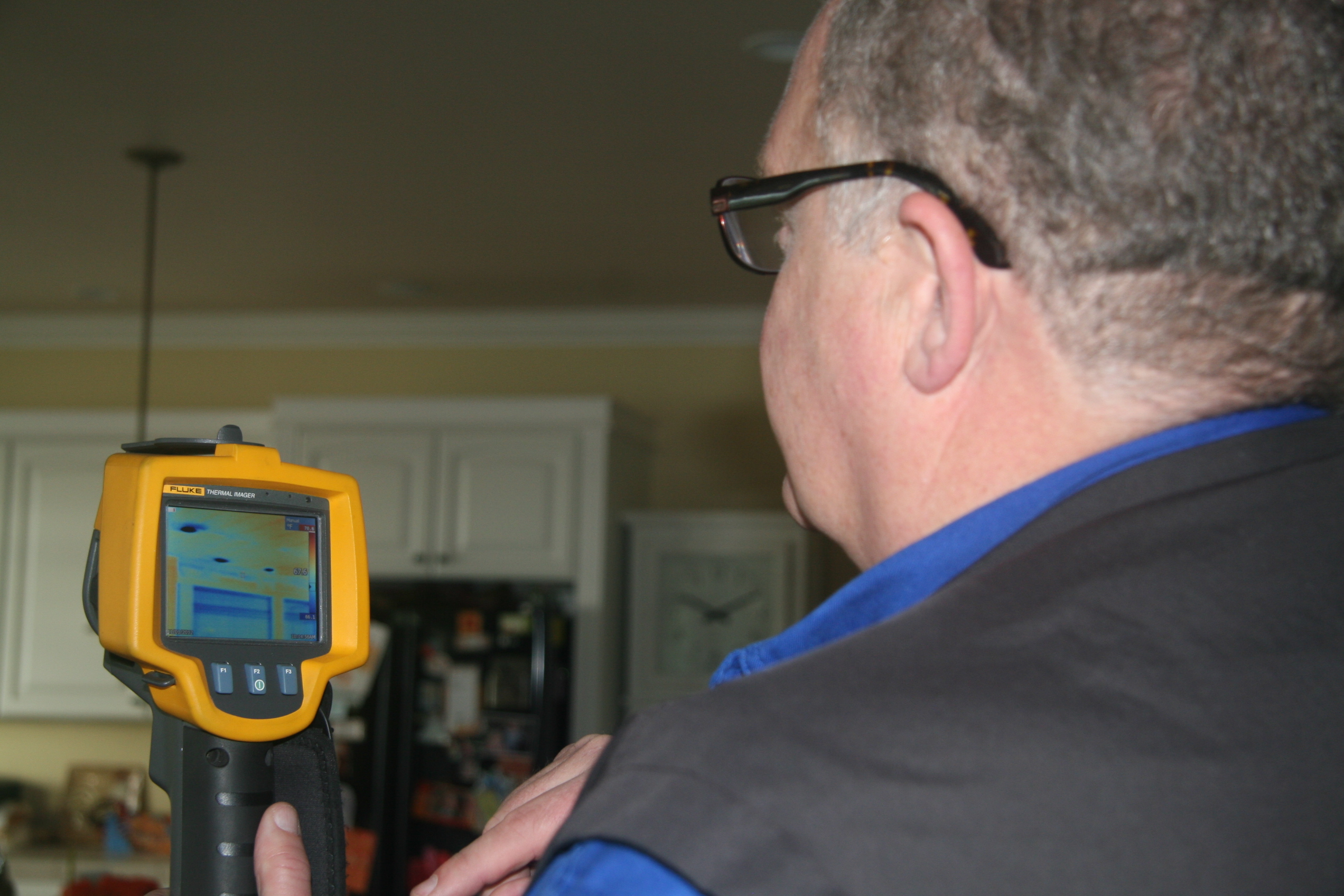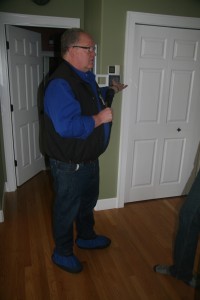 The winter rains are here and houses that were warm and dry during the summer months are becoming cold, drafty, and uncomfortable. Not only that, but heating them is more expensive than ever.
Thurston Energy, a program of the Thurston County Economic Development Council (EDC) has a service to help homeowners identify their home's energy performance and then offer cost-effective and often do-it-yourself solutions to reduce heating costs and make the home more comfortable to live it.
The service is the Thurston Energy HomePLUS Energy Evaluation. The first step for property owners interested in having their home evaluated is to visit Thurston Energy's website or to call 360.528.2112.  Thurston Energy will connect you with a trained energy expert to evaluate your home's energy performance, using high-tech diagnostics such as blower door tests and infrared photos that identify air leaks and heat loss. From that point a homeowner is given a numerical Energy Performance Score (EPS) as well as a cost-effective strategy to improve their home's efficiency.
Brent Foster, with Northwest Infrared, is one of the contractors that works with the EDC to perform the energy evaluations.  Foster has been in the building energy analysis field for 17 years and is Level 3 Certified in Infrared Evaluations for Building Science.
Foster's goal, as well as that of the other analysts that are approved by the EDC, is to find out how a home uses energy and to provide good, relevant information to our customers so they can make proactive, informed decisions about their efficiency upgrades.  "I test the building and then work with homeowners to help them understand the recommendations and what fixes could have the most effective return on investment," Foster says.
He goes on to explain that a building is only cold or uncomfortable for a few reasons. The first is there is too much airflow from the outside of the building to the inside of the building. He measures, to the square inch, how many drafts there are. Next, he will use infrared scanners to literally see the openings. Infrared technology allows analysts to see temperature differences in any building. Once they determine how much air is coming into the house they will be able to tell you if air intrusion is part of the issue.  Infrared cameras also allow analysts to see insulation in walls and ceilings and areas where they physically cannot reach or inspect.
They can also determine with infrared if a building is wet. "Wet insulation does not work. It may be wet due to a leaking roof, plumbing issues, or condensation. Anything that creates water will compromise the insulation," he said.
The building analyst will also inspect all the mechanical systems of a home, including the water heater and HVAC systems, to determine efficiency.
At the end of the evaluation the analyst will send the customer an energy model of the house, called an Energy Performance Score,  which provides an 'MPG-rating" for the home and explains how  each suggested efficiency upgrade can make a difference in energy consumption.  The analyst will also provide a prioritized list of efficiency improvements, so that the client has a checklist of the steps to complete.
In many cases, they will include in the report a list of products that the customer will need to purchase at any hardware store and in some cases videos that show how to complete the procedure. Even more important, the analyst is available after the evaluation for questions that may arise on the repair recommendations or the procedure.
Foster is often asked if houses can be "too insulated" or "too tight".  "No," he says, "But you can under-ventilate a house. Off-gassing is moisture which needs to be discharged. We want the client in control of where the house leaks and how much. Most owners need a simple exhaust fan that is designed for the size of the house and the amount of occupants," he adds.
Recently Foster diagnosed a house with a large amount of mold on the walls. "The house was growing mold and it smelled bad. The indoor air quality was horrid. I did all the testing and realized that something wasn't right. Then I found out that there were 12 people living there. That created so much moisture, taxing the house beyond its capabilities," he said. So, he changed their exhaust ventilation system. From that point on the house healed itself, and the problem went away.
Thurston Energy provides a $200 instant rebate to property owners for its HomePLUS energy evaluation, performed by one of its approved energy analysts. The cost to the customer ranges from $100 – 200, depending on which contractor is chosen. Call 360.528.2112 or visit their website for more information.