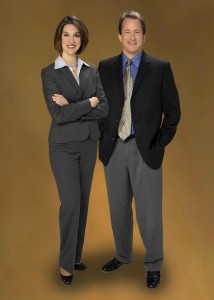 "As soon as your home hits the market, it's instantly exposed to the world," says Van Dorm Realty owner Jeff Pust.
With more than 20 years in the real estate business and an owner of a firm that boasts 30 years of home selling expertise in the Olympia area, Pust has the credentials to give advice to home owners.
"Within moments of your listing being active, pictures of your home and virtual tours are literally on thousands of websites," comments Pust.
"Plus, many potential buyers have automated searches set up and will instantaneously receive an email, if your home matches their criteria," adds Pust.
Therefore, it's more critical than ever to have your home in pristine condition, from the sidewalk through the inside of the home.
Pust notes that "people judge a home based on appearance and their first impression is from the photos in the listing."  The next step is to drive around and look at properties.  "You want to entice a buyer with the photos so that they call a broker for a look inside."
Pust provides these suggestions to "make the exterior of your home irresistible" to potential buyers:
Apply a layer of fresh paint.
Mow the lawn.
Lay down fresh bark and plant pretty flowers.
Complete all repairs.
Once on the inside, Pust recommends listening to your broker for staging advice.  Perhaps you want to consider hiring a professional stager.  At a minimum, de-clutter your home, apply fresh paint, and clean the carpets.
"Consider how each room is going to show best.  What angle will a photo make the room appear largest?  Which photos show the room's greatest appeal?", encourages Pust when taking photos of the interior of the home.
"Think of listing your home as a movie premier.  The first week or two is going to get all the action and excitement.  You want to catch someone's eye right off the bat," says Pust.
The key to getting your home ready for the market does not have to be expensive.  "It's not necessarily a whole ton of major repairs, instead, think of the overall style of your home and how it will look to a prospective buyer during a drive-by," summarizes Pust.

Van Dorm Realty
1530 Black Lake Blvd SW, Suite F
Olympia, WA 98502
360.943.3800