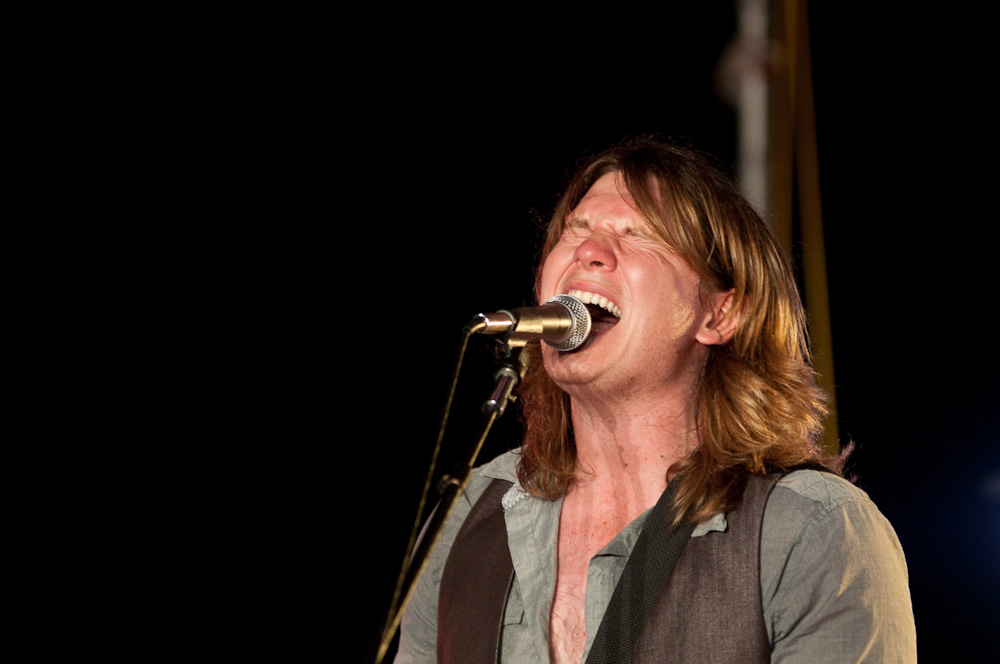 Eight years ago, Tenino High School graduate Adam Craig made a decision to follow his dream.  The country music enthusiast packed his bags and headed to the promised land of his passion, Nashville, Tenn., to pursue a career as a musician and song writer.
Now, Craig is signed to Sony ATV/ Tree Publishing as a songwriter in Nashville, working with acts as big as country music superstar Jason Aldean.
Despite his success, Craig has remained true to his Tenino roots, and from Friday, July 27, through Saturday, July 28, the hometown son will be performing with the Adam Craig Band at the town's Four Square Mile Music Festival.
The event will run from 6 p.m. to midnight on both nights at the Tenino City Park Little League Field, and a beer garden is available for those 21 and older.
Proceeds of the festival go towards the town of Tenino and the Adam Craig Foundation, which is a non-profit organization created to raise money for organizations, groups, and leagues investing in the youth of Tenino thereby making it a great place to live, work, and play.
Craig, who says he's on the road traveling with acts throughout the year, never forgets where he is from, and those memories of Tenino have a permanent place in his lyrics.
"That's where I'm from, I love my hometown," Craig said about Tenino over a phone interview with ThurstonTalk.com.  "Every song, it's about my hometown, every song is.  When I heard about the Four Square Mile Festival and what it was going towards, I said absolutely that I could lend a hand."
While funds raised by the show will go to various areas of the Tenino community, such as the Tenino School District, a majority of the focus will be on one of the seven wonders of Thurston County, the Tenino Quarry Pool.
According to Kristi Burke of the Adam Craig Foundation, Tenino is in a period of transition, and funds for the pool are far and few between.  The Quarry Pool holds a special place in Craig's heart.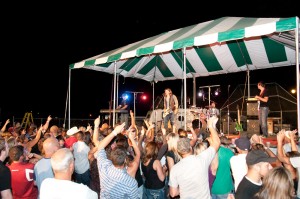 "You will have memories of every place from your hometown, but that place obviously has some significance," Craig said.  "It's part of what makes Tenino such a terrific place, a place I'm proud to be from."
Along with Craig's band, there will be performances by Aces Up and the Olympia Astronaughts, and a slew of vendors from the Tenino area.  Vendors include: Simply Organic Cafe and Catering, ran by Tenino High Alum Bryce Hughes; Big T BBQ, Owned and operated by Tom Atkins, whose son attended Tenino High while his grandson is currently in Tenino Schools; Street Donuts, a mobile donut shop run by Tenino Alum Jason Haase's wife; and Scatter Creek Winery, operated by Tenino residents that have children currently attending various Tenino schools.
"It's great, and not really surprising at all to see the community come together for something like this," Craig said. "They have done it in the past, but it's always cool to see."
Craig, who says he is writing every day and looking to come up with great ideas and hooks for songs, is still looking to join the artists he works with on the platform of country music star.
"Ultimately, the goal is to still be a peer to the big stars, to get a record deal and become a singer," Craig said. "I didn't know the writing side would be this though.  Just learning to write songs is such a huge part of Nashville.  It all starts with a song."
Making a move to follow a dream is always a big risk, but it's a risk Craig is happy he took.
"I wanted to try and do the music thing," Craig said. "You have people who support what you do and others who have their own suggestions.  I could have taken a safer route, but I took a chance, and seeing it pay off is just awesome.  It's really hard to describe."
As a northerner moving to what is considered to be the country's south, Craig has had no problem making the transition to a new area.
"People respond to my experiences and there are people just like us everywhere," Craig said. "Most of the time, people are good 'down home' type of people. I didn't know that I was 'small town' until I moved to the city. I didn't know that was a thing.  But people can relate to my stories, my lyrics.  The place I draw the most inspiration is the Skookumchuck Valley.  That's where I had my first girlfriend who broke my heart, my first love. I remember driving up every single day to go hunting, fishing and four-wheeling."
Along with helping the community he loves so much, Craig is excited to be back in Thurston County and catch up with friends and family.
"It's perfect, and it's just awesome," said Craig, who is lead vocalist and plays guitar in the band.  "The thing that's always fun, you get to catch up with everyone you know, and to let them just come to a show and not think about anything else but cutting loose. Knowing that people I've known all the way that will come out and see me is a great feeling."
Two local radio stations will be broadcasting live from the concert.  On Friday, the event is on 96.9 KAYO night while Saturday is on 104.3 KMNT night.
Tickets are $15 presale and includes a limited edition "Turn it up Loud" CD by the Adam Craig Band. Weekend Passes are $25, while at the door tickets are $20.  Tickets can be purchased at all 4 OBEE Credit Union locations, Tenino IGA, Hedden's Pharmacy, The Old 99, Espresso and Diner, DJ's Country Store, and Scatter Creek Winery.
Tickets and more information can be found at the event's website, www.foursquaremilefestival.com