Clair Ferris, owner of Funeral Alternatives, says "my way of thinking is that if you take care of people properly the bottom line will take care of itself."
With modern, welcoming facilities in Lacey and Tumwater, Clair and his wife Sharon – along with their team of 11 compassionate, dedicated employees – work hard to make one of life's most difficult experiences as comforting as possible.
Clair Ferris grew up in the funeral industry. His parents had a cemetery and funeral home in southern Oregon where, as a boy, Clair worked as a lawnmower and weeder, eventually becoming the grounds manager.
"When I was in my early 20s, my father suggested that I pursue a career on the funeral side of things," says Clair. "I was concerned about that, because my job was taking care of people at a distance. Although I did have interaction with folks who came to the cemetery, I still wasn't facing the daily raw emotions of what people were dealing with."
Clair was reluctant, but he gave it a try. "As I helped folks, the satisfaction of what I was doing outweighed what I had to face on a daily basis."
Ferris eventually went on to work for a corporate funeral home company, where he relocated to Olympia and learned even more about the industry. But the corporate situation changed over time and eventually no longer fit in with Clair's values and the ways his father had taught him.
"I just couldn't deal with the things they required us to do," says Clair, who was asked to read from a script with each customer with the goal of bringing in larger revenues.
Clair and Sharon were relieved to branch out on their own, opening Funeral Alternatives in November 2002.
Funeral Alternatives is different. From a traditional funeral with a viewing to a variety of culturally specific funeral traditions, Ferris and his team handle each case with respect, flexibility, and open-mindedness.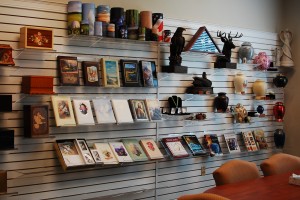 "Some people are traditionalists and like to do things they way they've always done them," says Clair. "And others want to look at the ideas of celebrating a life in different ways."
Many people today include receptions along with a service, bringing together food and friendship in a celebration of life that can create a very healing process.
Others wish to include video tributes, for which both Funeral Alternatives locations are well suited, using the latest audio and video technology.
There are a wide variety of options available to anyone coming to Funeral Alternatives looking for guidance to create just the right memorial or celebration for a loved one.
"The whole concept of Funeral Alternatives is to not categorize what we think a family should be doing but listen to what their needs are, and then help them accomplish the task," says Clair. "We do everything that any funeral home does with an emphasis on the needs of those individuals we're serving."
Both Funeral Alternatives facilities offer lovely chapels for services.
The Tumwater location is associated with the South Sound Manor, a community center and location of a Masonic cemetery. The beautiful space includes a 200-seat chapel and large reception hall.
Lacey's facility has a smaller chapel, which seats almost 90 people, and also houses Funeral Alternatives' preparation room, refrigeration facility, and crematory.
The state-of-the-art crematory includes a viewing room for anyone who wants to witness the procedure, which is commonplace in some cultures. Funeral Alternatives also allows family and friends to be in the room, if their religion dictates it or they wish be in involved, while remains are placed in the crematory.
Funeral Alternatives' crematory is eco-friendly, uses computerized controls, has a 24-hour monitoring system, and oxygen sensors that ensure everything runs efficiently and cleanly.
"We're as close to a green crematory as you can get," Clair explains.
Funeral Alternatives employs four licensed embalmers, including Clair and his son, Matt, who is now the third generation of Ferris' to go into the funeral profession.
Clair and Sharon have built a business that clearly cares deeply about its customers. But Funeral Alternatives is more than just listening to people and their needs – there's also an emphasis on education and cost-savings.
"We will tell people ways to save money," says Clair. "We'll show them ways they can do that without compromising the quality or level of service they'd expect. That's very important."
Funeral Alternatives provides substantial savings compared to other area funeral homes. "We can save people a couple thousand dollars, on average, with a traditional service," says Clair. A detailed price list is posted on the Funeral Alternatives website.
Clair also strives to make Funeral Alternatives an educational resource for the community. "We want our firm, our website, and our people to be a resource for this community, whether we're used or not," he says.
The Funeral Alternatives website details several areas of helpful topics, from what to do when a death occurs to Veteran's burial benefits and more.
"What people know, the information they arm themselves with, can help them immensely in making decisions and with cost factors," says Clair.
Clair and Sharon are both involved in Rotary and other local organizations. Clair is a past president of the Olympia Capital Club and Sharon is the current secretary for the Tumwater Club. "We're very active in Rotary," says Clair.
Clair is also an Elks Lodge member and involved in the Chamber of Commerce.
"One of the important groups that we belong to is Senior Action Network, an organization dedicated to helping seniors and providing resources for their individual needs," says Clair, who is on the speaker bureau for the organization.
"Senior Action Network is a great, growing organization in this community and I'm very proud to be a member."
Knowing Clair's dedication to his clients, it's unsurprising that he's also involved in his community. It's clear, in spending time with him, that people are important to him, and serving them through community involvement and Funeral Alternatives, brings him a strong sense of fulfillment.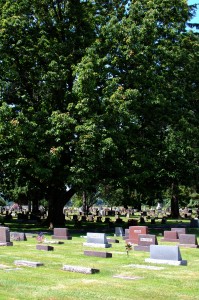 It's important to him that each family he and Funeral Alternatives works with is respected as unique and individual, and that time is spent understanding what they need to be able to move through this difficult experience as smoothly as possible.
"If we do that, we've done our job," Clair says, "and we can have a great deal of satisfaction in what we're doing."
Funeral Alternatives
455 North St. SE in Tumwater
2830 Willamette Dr. NE, Suite G in Lacey
360.753.1065 (Tumwater)
360.491.2222 (Lacey)
info@FuneralAlternatives.org