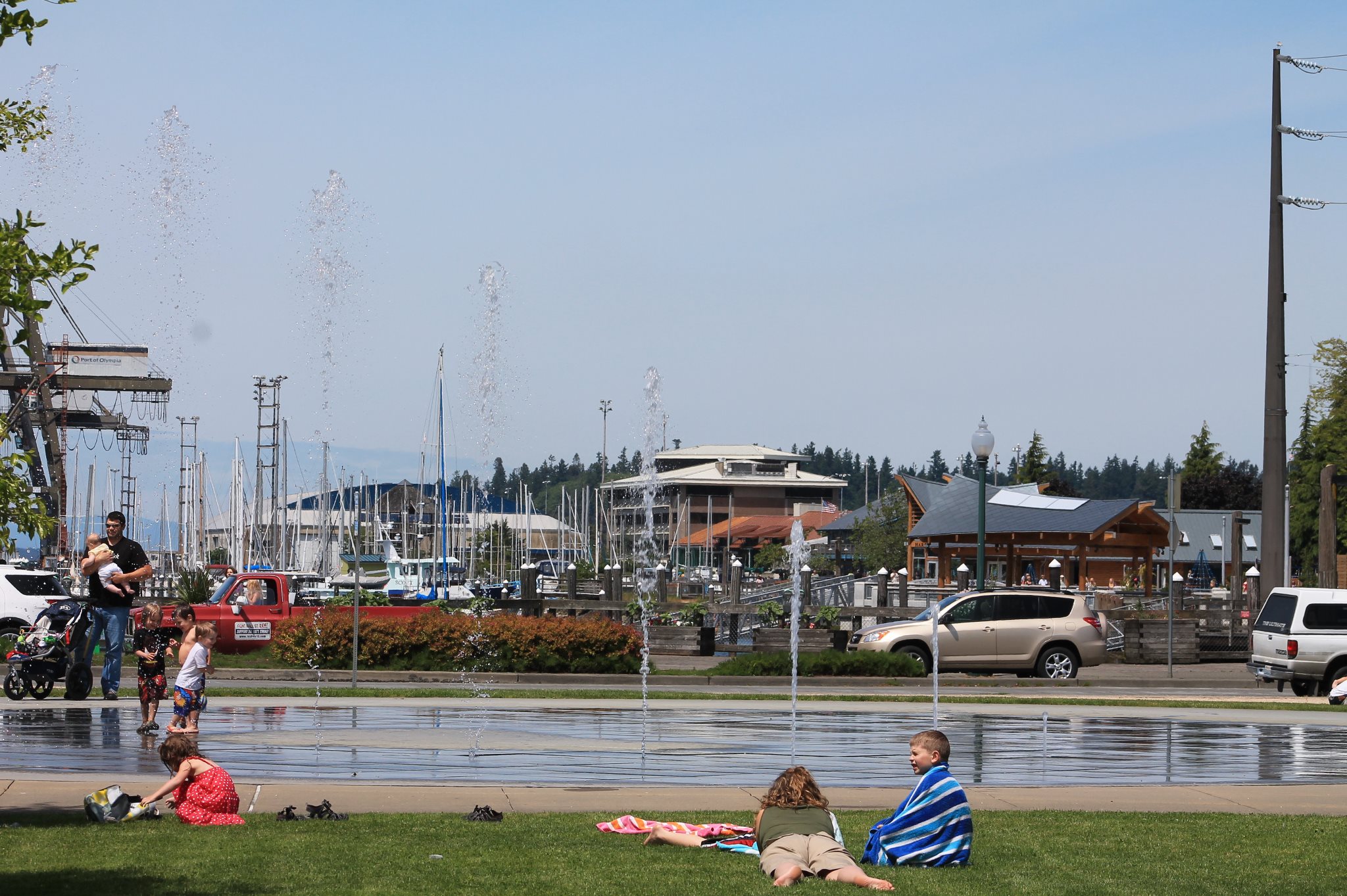 The downtown Olympia fountain is a mecca on warm, sunny days.  Children flock to the water spouts to splash and cool off.  A favorite task is to try to predict which spout will squirt water next.
Local families love to visit the downtown Olympia fountain and it's a frequent stop on the tour of Olympia when visitors are in town.  Convenient on-street parking is located nearby.  Bring a blanket to claim your spot and enjoy a summer book.  Split parenting duties and sprint around Capitol Lake.  Grab a picnic lunch or tasty ice cream treat at Bayview Thriftway.  Essentially, it's easy to enjoy the afternoon under the sun while kids chill out in the fountain.
To maintain water quality for recreational use and protect public health, the City of Olympia closes the Heritage Park Fountain twice a day for 1.5 hours.  Additionally, the Heritage Park Fountain is closed every Wednesday so that City of Olympia maintenance workers can change the water and perform other routine maintenance.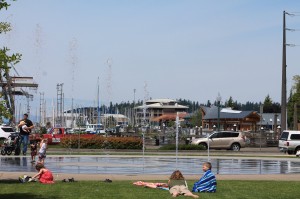 Summer Hours:
Thursday – Tuesday
9:00 am – 12:00 pm
1:30 pm – 5:00 pm
6:30 pm – 9:30 pm
Closed Wednesdays
Heritage Park Fountain
330 5th Ave SW
Olympia, WA 98501