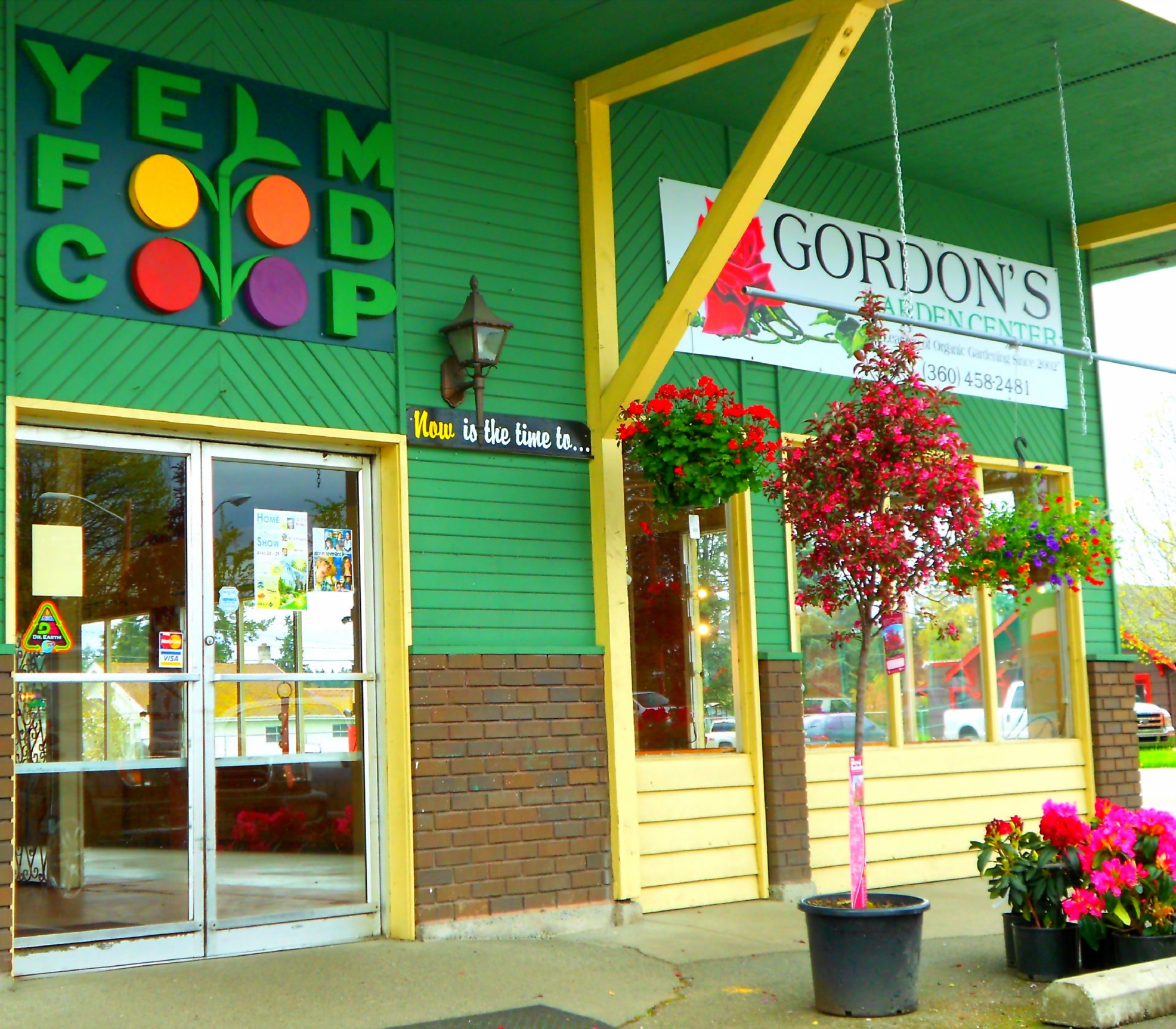 By Jake Luplow
Is the idea of a food sustainable community really that absurd? If you had asked me that a week ago on one of my fast food excursions, I would have said, "Absolutely! Just the thought of a community not drooling over Big Macs, steeped in grease, is absurd." But, in actuality, the town of Yelm is growing ever closer to reaching that goal; one set forth by the Yelm Food Co-op.
A Bit of History
In 2005, the Co-op started as an idea to create a way for the community to purchase healthy organic food. In 2007, that idea became a reality; the co-op opened its doors in the Frontier Village Shopping Center.  Last week, the shop moved again: now located in the same building as Gordon's Garden Center (308 East Yelm Avenue). The Co-op is run entirely by volunteers, with the exception of a couple of paid employees.
So why organic and healthy food? Well, times have changed. With a shift from old fashioned washboards and fresh apples picked from your front yard to preservatives, MSG, and food barely fit for a house dog, people are looking for healthier alternatives to maintain a state of physical wellbeing. "Middle class awareness of the importance of quality food is growing by leaps and bounds," confirmed Gary Di Donato, Store Manager.
The New Vision
The Co-op used to be a member-owned organic food store; however, the Board of Directors had a bigger vision: "to move toward food sovereignty," said Bill Wyman, president of the board of directors. You see, they've been completely dependent upon corporate transportation to get the groceries to the store; they want to create food sustainability "by creating an internal web of locally harvested food and educational programs that will teach a new generation to be food smart and operate at a profit.
"We decided to change our old member-owned, corporate structure co-op to a nonprofit community service organization, with a focus on education and food. In January, we took this idea to the membership and settled with a 96% vote toward this new vision.
"Now we have to find local farmers to encourage, educate, and give them a place to sell their wares, whether it's our co-op or one in the surrounding area. This will create momentum and will help to eliminate our carbon footprint," explained Bill.
As of right now, only 5% of their organic food comes from local farmers; their goal is to increase to 85% local farmer wares over the next couple of years.
You know, when I walked into the co-op, I thought it was just a small Trader Joe's; I was quite wrong. There is a much nobler picture here, one that many volunteers have given their sweat and time for to make tangible. In fact, this is not just an idea, but an investment to draw the community together. And that is where the educational program comes in.
Bill explained, "The education program is going to start with just a teaching garden. Our first one will be on an acre of land donated by Our Redeemer Lutheran Church, located behind Les Schwab. This will be our primary focus for the next year where we can encourage youth and seniors to become involved together. This is all about nurturing relationships within our community and teaching people how to be sustainable with locally grown food.
"You educate and train these young minds to see the whole picture. And the first link to that is finding excited people who are willing to help, to learn, and to change the future."
The same day I had this conversation with Bill, I was given the opportunity to see a piece of that picture: one of the young, brilliant minds he was talking about.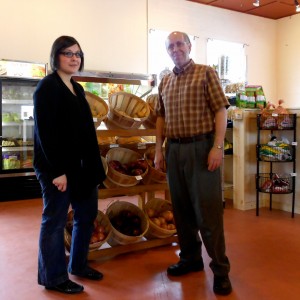 Drew Levanti is an enthusiastic volunteer from the local Yelm High School who has been helping out since 2010. I asked him to tell me about his experience volunteering at the Co-op. "I like the thought of being involved in my community as a whole. It gives me the opportunity to develop relationships with people nearby and gain experience in the retail and customer service field.
"Instead of just working for a paycheck, I'm working for an idea; that's what I am passionate about, and that's why I do this," he said.
I couldn't believe it. When I heard that last part, I was speechless. Here, we have a young man with an ambitious vision burning in his head. A young man with enthusiasm and heart boiling inside his being. It's people like Drew, with strong leadership and drive, who will fuel the fire of change and lead this town to food sustainability.
Drew comes in once a week and works the cash register and helps with other job duties, for example, stocking shelves and assisting customers. And all the while, food wisdom from the great minds around the store is passed on to him.
Truth is, I'm not a scientist; I'm just a writer, but I do have common sense. I know pollution isn't good. And I know that if we allow corporate models to dictate how and when we get food, we become much too vulnerable. It's never too late to make a difference, to make changes for a brighter future. It's time to take action, and the Yelm Food Co-op has made one of the very first steps toward this greater vision.