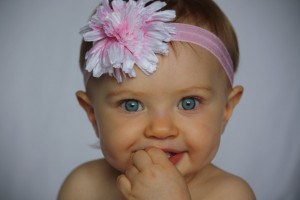 Guaranteed Education Tuition (GET) is Washington's prepaid college tuition plan.  Parents – take note.  There is one thing you can count on as your children grow up – the cost of college tuition will continue to rise.
The message that GET wants you to hear is clear and concise – start saving early and contribute regularly as your child grows.
"GET is a safe and secure way to save.  Your account will increase significantly more than a regular savings account, and GET is never subject to the ups and downs of the stock market like other college savings plans," explains Susan Martensen, Associate Director for Marketing and Communications.
GET was formed about 14 years ago by the Washington State Higher Education Coordinating Board.  "The focus was to create a highly flexible college savings program," explains GET's Community Relations Manager, Jackie Ferrado.
Here's a quick look at how GET works:
Step 1:  Open an account.
Once an account is set-up, anyone can deposit funds for a child.  The 2011 – 2012 enrollment year ends on May 31st.  After that time, the unit price will increase and enrollment is closed until the fall.  To open a new account, visit www.get.wa.gov and click on Enroll Now. You'll choose whether to begin a monthly payment plan, or deposit lump sum amounts into your account. You can choose to do both.
Step 2: Buy units for your account.
June 30th is the last day to buy lump sum units at the current price of $163 per unit.  Be sure to ask family members to redirect baby gifts and birthday presents into your child's GET account. Often grandparents, aunts and uncles are happy to help.
Step 3: Use your units.
While GET units are intended for tuition costs, they can also be used to pay for books, supplies, and other mandated fees required by a course.  All withdrawals from a GET account are tax free if used for a qualified higher education expense.
Families who start saving early have the opportunity to save the most and realize the greatest gain from their GET account.
"Tuition will always go up," says Martensen, "so GET helps families save for these predictable costs."
Over the past decade, college tuition has increased an average of over 10% each year.  Tuition costs have increased 46% in just the past three years.  Applying this trend, one year's tuition and state-mandated fees that cost about $10,000 today will amount to over $35,000 a year when a newborn is heading to campus.
Speaking from personal experience, Ferrado says that her children took different routes than she had planned after graduating from high school. A plan participant herself, Ferrado notes that she values the flexibility of the GET program to be able to shift money between children and even forward to grandchildren.  "It's been a real benefit to me, knowing that what I bought ten years ago continues to gain value," adds Ferrado.
GET encourages families to "get started" by opening an account.  After the account is open, GET makes it easy to deposit funds.  Set up an automatic withdrawal, use your bank's online bill payer, take advantage of your employer's direct deposit program, or simply write a check attached to a coupon and mail in the deposit.
In keeping with the philosophy of a flexible program, GET permits deposits in any amount. You either begin a monthly plan or purchase at least one unit, but beyond that families can save whatever the budget allows, knowing that every little bit helps.
"My mother deposits $25 per month into each of four different grandchildren's accounts," describes Ferrado, who also encourages families to move away from thinking about 'how many units can I buy with this' and shift to thinking about just saving money, no matter how much it may be.
GET is a place to put away money that can be used to purchase college tuition.  "GET spends like cash.  When it's time to go to college, you can use what is in the pot, however much that may be," adds Ferrado.
Over the past 7 years, GET has been one of the fastest growing pre-paid tuition plans in the country.  It also is the second largest nationally in terms of assets under management and number of participants.  "Towards the end of the enrollment period, we'll receive more than $1Million in deposits each day," explains Martensen. "Saving for college is clearly a priority for families in our state."
"No matter how much you set aside, your GET account will continue to keep pace with rising college tuition," summarizes Martensen.
To learn more and enroll, visit Guaranteed Education Tuition.  A list of Frequently Asked Questions about the program can be found by clicking here.