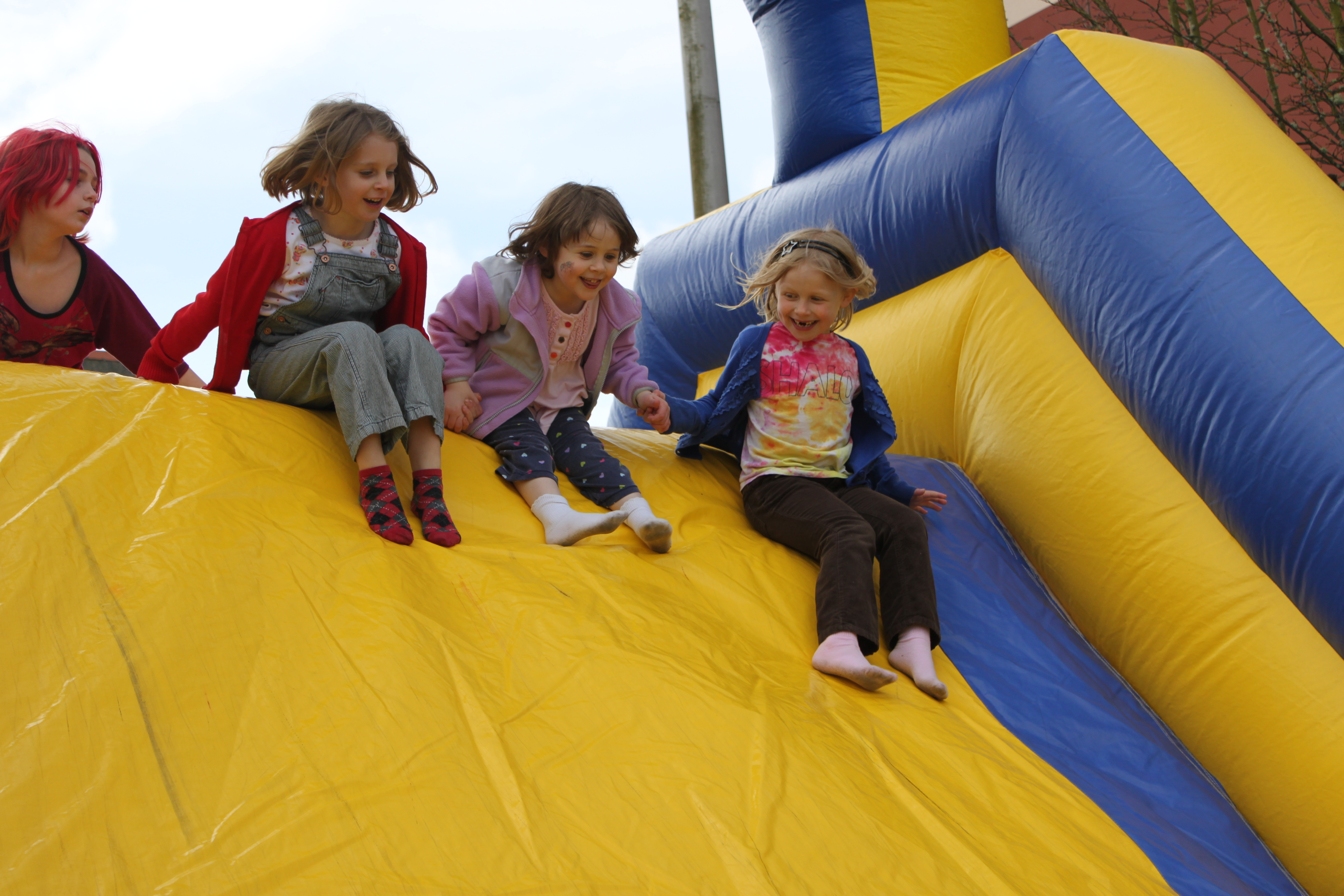 By: Amy Rowley
If you are looking for a free, active family-focused event, head over to the South Sound YMCA on Saturday, April 28th.   Both the Briggs and Downtown Y branches will be hosting a free event, geared to all families in the community.  No need to be a Y member to take part in all the activities.
"Healthy Kids Day is focused on the whole family.  Join us to learn healthy habits to make more informed lifestyle choices," says Susan Callender, Director of Development and Marketing for the South Sound Y.
Throughout the day, the Y along with community partners such as the Hands On Children's Museum, Group Health, and Seattle Children's will be promoting an atmosphere of fun, learning and family involvement.
"The Y is committed to strengthening the community by addressing critical gaps in health and education.  Healthy Kids Day will encourage kids and parents to keeping the body and mind active," explains Senior Program Managers Lloyd Moore.
"Healthy Kids Days maybe one part of the key to unlocking the solution for the childhood obesity epidemic," continues Moore who sited a recent published study that encourages as little as 15 minutes of exercise a day to reduce the likelihood of children becoming obese.
What can a parent expect at Healthy Kids Day?  The quick answer – a ton of activities centered around learning about healthy choices.  During the event, families can participate in family swim, dance performances, marital arts, tumbling, and other fitness demonstrations.  Take this opportunity to try out Y classes such as Zumba and yoga.  Throw your kids into the bouncy house to burn off any extra energy.
Other activities will include science and nutrition education including cooking healthy snacks, water safety instruction, arts and crafts, and face painting.  Take advantage of hands-on learning.  Hop aboard the Olympia Fire Department's fire truck at the Briggs Y.  Gain valuable outdoor advice from local Boy Scouts.  Take home free give-aways and educational materials to continue the learning at home.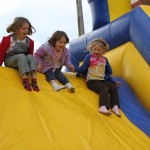 Like what the Y has to offer?  During the weekend, the Y will waive all joining fees.
"Healthy Kids Day is an opportunity for families to have fun being active together," continues Callender.
Have fun at Healthy Kids Day at one or both branches on Saturday, April 28th.  Show up at the Briggs branch from 11:00 am – 2:00 pm or the Downtown branch from 10:00 am – 1:00 pm.  For a complete flier, click here.
Downtown YMCA
510 Franklin St SE
Olympia, WA 98501
Briggs Community Branch
1530 Yelm Highway SE
Olympia, WA 98501