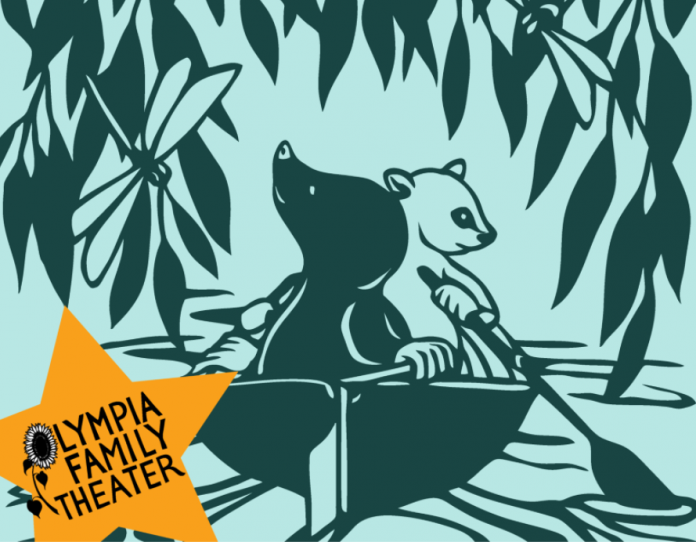 When:
December 8, 2019 @ 2:00 pm – 3:30 pm
2019-12-08T14:00:00-08:00
2019-12-08T15:30:00-08:00
Where:
Olympia Family Theater
612 4th Ave E
Olympia
WA 98501

Contact:
Olympia Family Theater
60-570-1638
Olympia Family Theater welcomes you to join us on a delightful holiday trip up out of your burrow on a float down the river, past Toad Hall, and into the very heart of the Wild Wood.
Toad is always keen to take on the latest fad, but his new obsession with motorcars might lead to ruin. Can clever Mole, valiant Rat, and wise Badger save Toad from himself, and take back Toad Hall from the weasels of the Wild Wood? Join these three noble, decent, upstanding characters as they risk life, limb and reputation for Toad, who may or may not deserve their loyalty and friendship.
This is a joyful, musical adaptation of Kenneth Grahame's classic children's tale by local writers and composers. Audiences of all ages will love it– there's a lot of action and comedy to entertain our youngest audience members, and there is wordplay, poetry, and deep themes to make it resonate for the young and not-so-young.
Olympia Family Theater's production of The Wind in the Willows opens Friday November 29, 2019 and runs through December 22, 2019 and is recommended for ages 5 on up to adults. Tickets can be purchased at olyft.org or by calling the box office at 360.570.1638.