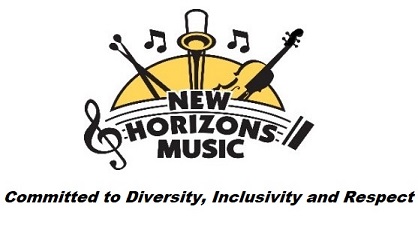 When:
September 6, 2023 @ 9:00 am – 9:45 am
2023-09-06T09:00:00-07:00
2023-09-06T09:45:00-07:00
Where:
Capital Vision Christian Church
1775 Yew Ave. NE
Olympia
Attention Senior Musicians — and Wanna Be Musicians!
The South Puget Sound New Horizons Band, a 501(c)(3) non-profit organization, is a group of musicians age 50 and older that formed to provide an opportunity to play music together. For 2023's fall quarter, starting in September, our conductor Bill Klouse is offering an introductory course for individuals wishing to explore joining the Band. The emphasis will be on fundamentals and getting off to a good and enjoyable start in the Band.
This New Beginnings Class will start on Wednesday, September 6th, from 9:00 am to 9:45 am and will cost $50 for the quarter to cover expenses. Fees will be collected at the first session. The New Beginnings Class meets weekly at Capital Vision Christian Church, 1775 Yew Ave. NE, Olympia. For this class, please purchase a copy of "Essential Elements Book 1" (available at most music stores and online) for your instrument.
Come join us, we have a seat for you!
To contact us, please visit our website at www.olynhb.us .