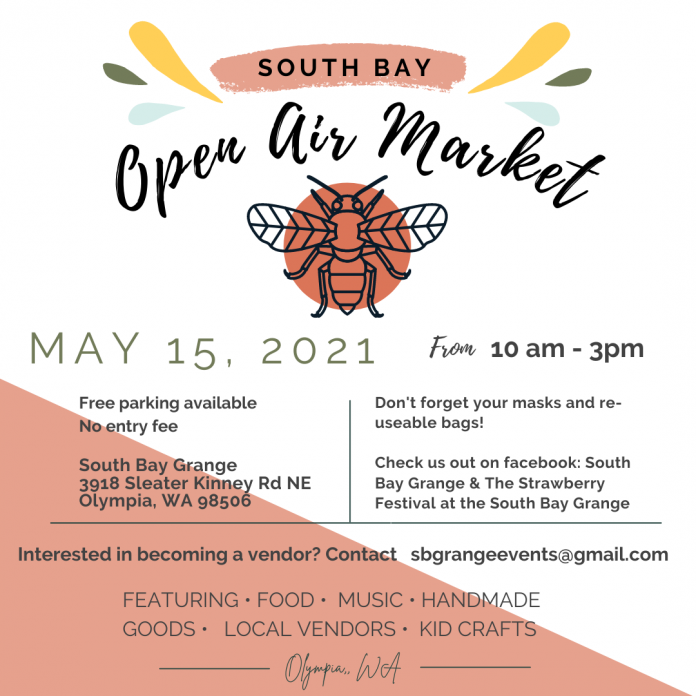 When:
May 15, 2021 @ 10:00 am – 3:00 pm
2021-05-15T10:00:00-07:00
2021-05-15T15:00:00-07:00
Where:
South Bay Grange
3918 Sleater Kinney Rd NE Olympia
WA 98506
Support local businesses at the South Bay Open Air Market on Saturday, May 15th from 10am – 3pm. If you love the annual Strawberry Festival, be sure to mark your calendars for this event! The outdoor Open Air Market will feature local businesses with an array of offerings! Check out our instagram @southbaygrangeoly for more details on our vendors! The event benefits the historic South Bay Grange. Built in 1911, the grange has served this community in various capacities, but in order to continue that legacy, many renovations are needed! Help us continue the legacy of the South Bay Grange in the community, and support local businesses on Saturday, May 15th. No entry fee but donations are gladly accepted! Donors are entered into a gift card raffle. Grange address: 3918 Sleater Kinney Rd NE Olympia, WA 98506. Masks are required.