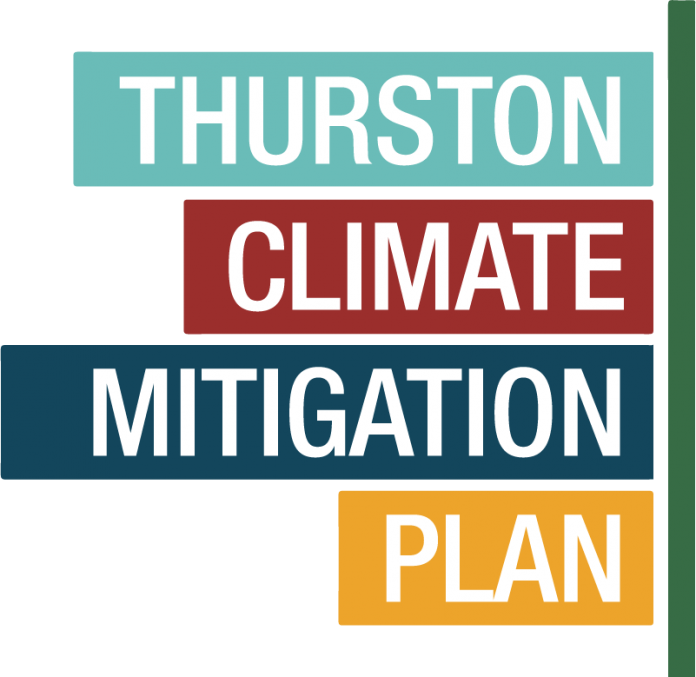 When:
September 28, 2020
all-day
2020-09-28T00:00:00-07:00
2020-09-29T00:00:00-07:00
Where:
Virtual Event - Online
Stay Home Stay Healthy
Contact:
Allison Ostergerg
360-956-7575
We want to hear from you! We are launching an online Open House and survey starting Wednesday, September 17th to share the draft Thurston Climate Mitigation Plan and gather community feedback. Visit www.ThurstonClimatePlan.com to participate!
Thurston Regional Planning Council, Thurston County, and the cities of Lacey, Olympia, and Tumwater are working together with the public and key stakeholders to create a framework for reducing local contributions to climate change. The draft Thurston Climate Mitigation Plan outlines strategies to reduce local carbon pollution from sources like transportation, buildings, solid waste, and land use. This plan will help our region build toward a healthier, more livable, and resilient future.
Want to talk to the project team?
The open house will include two live community meetings on Zoom. At each community meeting, you will have an opportunity to learn about the draft plan and ask questions of the project team.
• Virtual Community Meeting #1: Monday, October 5th, 4 to 5:30 pm. Click here to register.
• Virtual Community Meeting #2: Wednesday, October 14th, 5:30 to 7 pm. Click here to register.
• After registering, you will receive a confirmation email containing information about joining the webinar.
Comments on the draft plan can be emailed to climate@trpc.org. The Open House will be available through Thursday, October 15th, and the comment period for the draft Climate Mitigation Plan will close on Friday, October 16th, 2020.