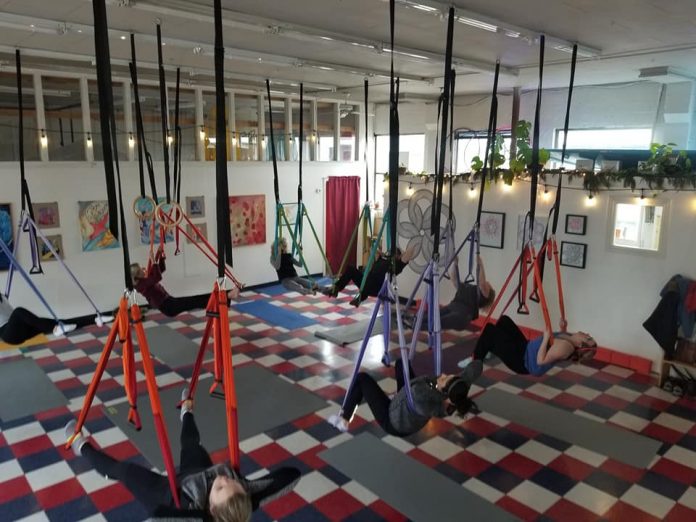 When:
March 15, 2019 @ 11:30 am – 12:30 pm
2019-03-15T11:30:00-07:00
2019-03-15T12:30:00-07:00
Where:
Gravity Yoga
623 5th Ave SE
GOT BACK PAIN?
Tried Inversion Yoga on the Yoga Trapeze? We hold over 20 classes per week. Including each weekday at 11:30 a.m.
We are located right down town and have a great juice bar in our studio. Come on down for a lunch time workout and a healthy drink while you are at it!
More about Yoga Trapeze
As much as 80% of all back pain is sub-clinical, meaning you go to the doctor, you get some scans, and they are unable to tell you what's going on. And yet you're in pain. So what do you do?
Back pain has numerous causes, but it often comes down to: lack of strength (in the muscles supporting the spine), lack of flexibility, or an imbalance. In some cases lower back pain can even have emotional causes (such as stress).
There is no one-size-fits all solution to back pain, everyone has to find their own path to healing-but for ten of thousands of students all over the world. The Yoga Trapeze has been part of their healing journey.