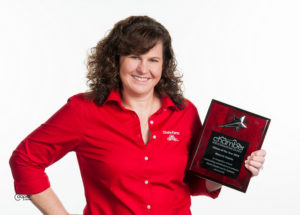 Through her offices in Shelton and Lacey, State Farm Insurance agent Melanie Bakala is on a mission to change how people think about insurance.
Bakala says she originally got into the insurance field after working in marketing at a local bank for close to 16 years. She was planning to stay until retirement, when the economic crash of 2008 hit, and she saw the bank wasn't going to make it.
Bakala stresses that meetings with her customers aren't always about insurance policy details but often starting difficult conversations that many people don't really want to have.
Whether you're shopping around for insurance or not, Bakala has these words of advice for everyone. "If there's one thing I can encourage people to do, whether it's with me or their current insurance company, is to go through your policy. Take ten or fifteen minutes and just slow down and ask about things. Understand what you have. You need to make sure it's going to work for you when you need it."
To learn more about all your insurance options and needs, contact Melanie Bakala – State Farm Insurance Agent.
2539 Marvin Road NE in Lacey
360-972-7905
821 West Railroad Avenue in Shelton
360-426-2428