Holistic health is on most people's minds as we all strive to create balance in our lives. From managing stress levels to getting enough sleep, it can be taxing to fit everything in to care for ourselves. Steamboat Tennis & Athletic Club (STAC) recognizes that health includes the mind, body, and soul, so they are expanding their services to include even more ways to care for yourself. STAC is adding on new racquet sport classes as well as brand new services including massage therapy, senior peer counseling, and small group training. Better health is waiting for you at STAC!
STAC Expands Tennis Programs for Beginners and Advanced Players Alike
STAC opened an indoor tennis club in 2015 and has been offering private lessons and group tennis classes for years. Led by experienced tennis pros, participants can gain essential instruction to better understand the fundamentals of both recreational play and competitive strategy. STAC also boasts a lively pickleball community with open play times to give local players plenty of space and time to practice their skills and socialize with fellow pickleball enthusiasts. They also recently started hosting Happy Hour Tennis on Monday nights and Dink and Drink on Tuesday nights featuring free food and drinks with open court time to promote socialization and free play.
With the growing demand and interest in pickleball and tennis, STAC has expanded its racquet programs to meet the needs of beginners and advanced players in both sports. Tennis Pro Eric has been running STAC's tennis classes since 2021 and is eager to bring more options to newcomers with his new Intro to Tennis and Intro to Pickleball classes. "Anyone can learn to play, and they just need some of the basics to get started," Eric says. As a lifelong tennis player and USPTA certified instructor, Eric understands the intricacies of racquet sports to bring a beginner-friendly experience to newcomers.
For competitive tennis players, STAC is also offering advanced tennis classes on Wednesday nights. New Tennis Pro Bennett joined the team in October, but has been a member of the club for years. He took tennis lessons at STAC himself and then went on to serve as the captain of his college tennis team. Now that he is back in the area, he is eager to bring a high-level tennis experience to local players with his new classes Mixed 3.0-3.5 and Team Drill & Play. Using fast-paced drills and purposeful guidance, established players can really take their game to the next level.
New Wellness and Fitness Services Starting at STAC for Holistic Health
In March of 2023, STAC expanded its operations to include a brand-new athletic club featuring group fitness, personal training, and aquatics. After their initial opening, they are now ready to introduce even more ways for the community to care for their health. As of November, STAC is offering private massage therapy services with Licensed Massage Therapist Tara. With expertise in methodologies such as relaxation, deep tissue, cupping, and more, Tara truly understands how to relieve tension and foster better overall health in her practice. Massage therapy is an exceptional way to recover from a workout, lower mental and physical stress, and improve total wellbeing. Booking is available now for members and guests alike, so everyone can reap the benefits of massage therapy.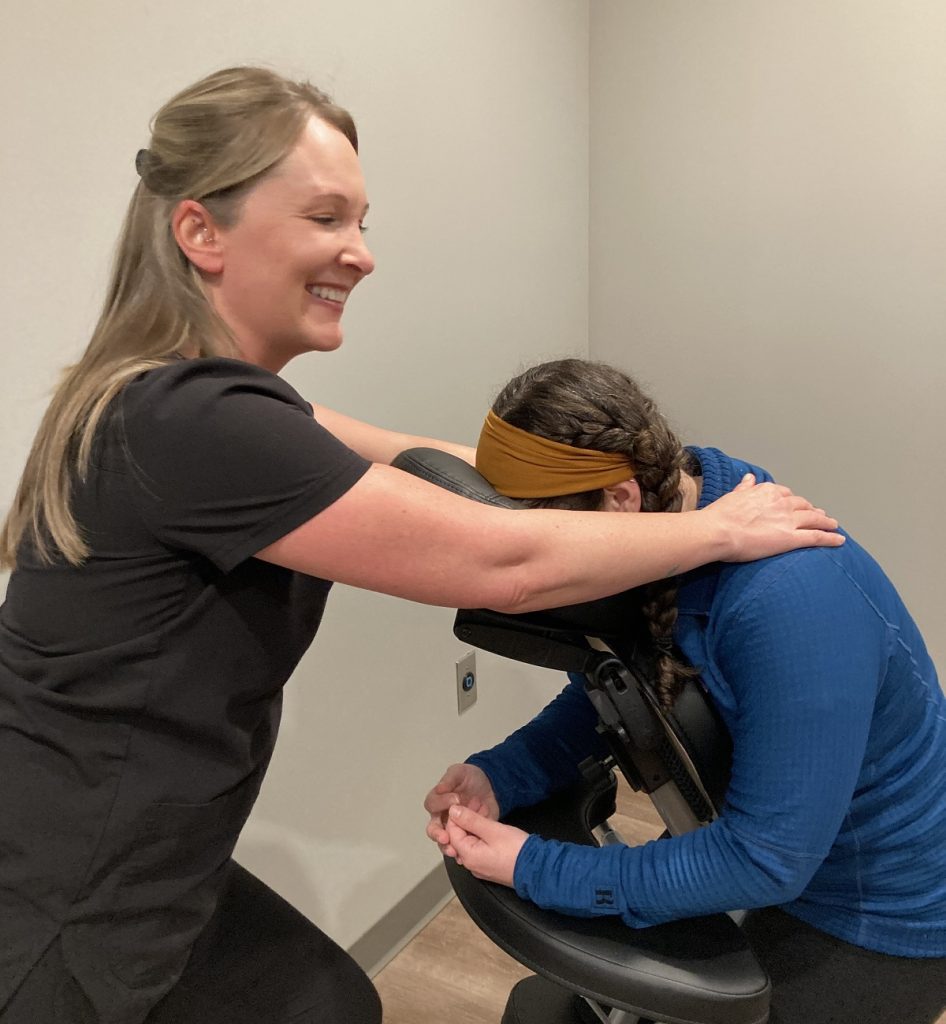 Also kicking off this month is aging and longevity counseling. Offered by Certified Senior Advisor and Peer Counselor Beth, you can dive into the aging process and better understand how to adapt to change, overcome stigmas, and lead a long, healthy life. "For me, counseling has always been about helping people find their own answers, so I am really here as a guide," she shares. "As a senior myself, I can attest to how challenging it can be at times to accept an aging body or changing mind, and I want to help others embrace longevity to see old age as the gift that it is." Beth is providing private senior peer counseling and is starting a new 6-week program in January called Navigating the Senior Experience, where seniors will be empowered to live their best lives and find joy in longevity.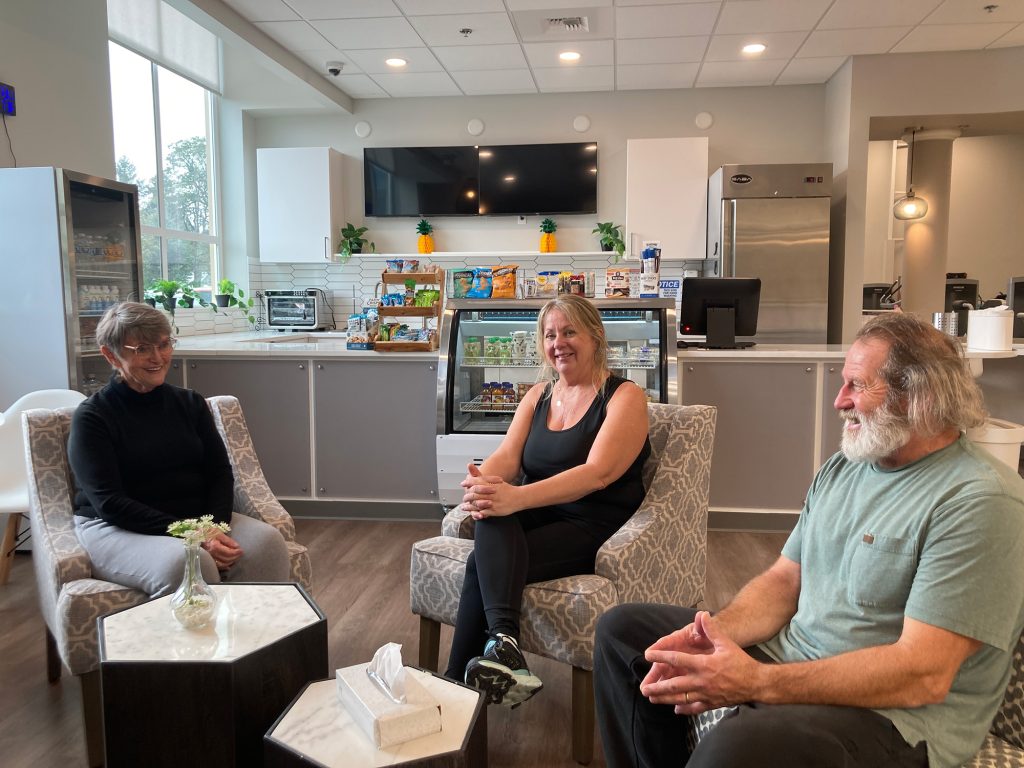 In addition to this program, STAC is bringing on a full schedule of 6-week programs, including small group personal training. This is the perfect middle ground between private training and working out on your own. As of January, you can work with like-minded individuals toward a shared goal with the support and guidance of a certified personal trainer. HIIT Circuit will focus on high-intensity interval training to get a full-body workout, while Tai Ji Quan: Moving for Better Balance will hone in on evidence-based movements to reduce fall risk. On top of small group training for fitness, an Intro to Nutrition class will begin in the new year to help people learn how to nourish their body without depriving themselves of the foods they love. There is truly a program for every interest and goal coming to STAC.
Become a STAC Member and Achieve Better Health
With so much coming to STAC, you won't want to miss your chance to join with some great savings. If you know a current member, you can get 50% off your enrollment fee with the Friendsgiving promotion all November long. If not, don't worry! You can still take advantage of the same deal in the new year with the Resolutions Special kicking off January 2. To learn more about membership, visit the STAC website or stop by for a tour to see all that this amazing new club has to offer.
Steamboat Tennis & Athletic Club
3505 Steamboat Island Rd. NW, Olympia
360.539.7877