Washingtonians don't need to compromise between friendly service, community-oriented values and services that work while managing their money – Washington State Employees Credit Union (WSECU) has all of that covered. Established in 1957, WSECU is still deeply grounded in its founder's core values and strives to provide an exceptional experience not only to public employees, but to all Washington residents. They continue to expand their reach into more communities by opening new branches and offering new services to support prosperity and financial wellness everywhere. By banking and borrowing with WSECU, you can find the care, kindness and expertise you need to make the right financial decisions for your future.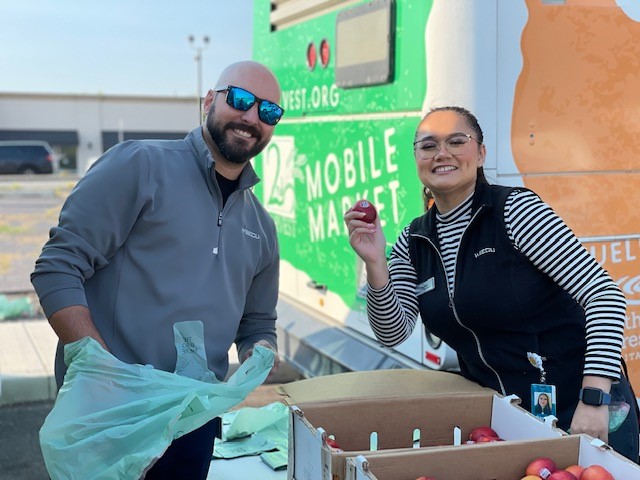 WSECU Committed to Service and Giving Back
Since opening, WSECU has experienced exceptional growth and positive response from the communities they serve. With their newest branch recently opening in Tacoma, WSECU now has 24 branches across Washington state with over 800 employees. This $5 billion institution was originally founded to serve public employees -, but has since opened up its membership to everyone in Washington state while keeping public service close to heart. "While we no longer exclusively serve people in public service, our connection and tie to public service is really strong and we take that service to others seriously," shares Vice President of Public Relations Ann Flannigan.
A big part of this value of service is embedded in their mission to give back to the communities they serve through donations and sponsorships. Every year, WSECU sets aside 4% of its net income to give back to the community, which in 2022 amounted to $1.2 million across Washington state. Their charitable contributions are primarily directed towards education and other nonprofits, which has helped many important local organizations continue to make a difference in their communities.
In addition to serving those in need, WSECU makes a point to provide exceptional service to their members every single day. "As a not-for-profit credit union, our members are the owners and that is a very trusted and special relationship that we take to heart," Flannigan says. "Our members are at the center of everything we do, so we are responsive to their needs and supportive of them in their wellness journey to make their financial lives easier." Despite their long legacy in the community, WSECU is a modern institution that is always looking to grow with the times and offer new services, from mobile banking to evolving fraud-prevention support. Their drive to provide more to each member makes banking with WSECU a truly unique and distinctive experience.
Homeownership Becomes More Accessible Through WSECU
WSECU has been proud to offer lending options through the years to the community, and is striving to make lending more accessible to everyone. The credit union is excited to announce a new homeownership initiative centered around creating more home lending opportunities for people of color and low-income individuals who previously had barriers to homeownership. "Our board of directors really wanted to do more to help people become homeowners, especially those who have historically been boxed out," Flannigan explains.
Their home lending team features a newly appointed director of homeownership, whose primary goal is to help marginalized communities achieve this amazing milestone in their own lifetime. WSECU also has a special homeownership counselor to work with members week after week through the lending process so they can prepare to buy their home. "The difference with us is that even once you get the keys to your new home, she is still available to help with financial consulting," Flannigan shares. This ongoing relationship gives homeowners peace of mind knowing they have someone they trust to turn to if they ever have questions or need help.
In addition to a team that is committed to your financial success, WSECU is working hard to reduce the gap between lending and affordability. "Even if the institution is ready to lend and the member is ready to borrow, affordability is a whole other issue," Flannigan says. "We are working diligently to put together workshops with partners in the community so we can start to have these important conversations." The housing market is expected to naturally fluctuate over time, but even in the highs or lows, WSECU still wants to do their part to promote accessibility and affordability to help everyone build generational wealth and a legacy for their family through homeownership.
Experience Banking Made Better with WSECU
"Money is emotional, and we want that emotion to extend into the people helping you tend to your money," Flannigan concludes. "Life is complicated, and our team is available to help demystify things in the world of banking. You don't have to be an expert with us here to get you started." Banking with WSECU makes your money less complex and stressful, and you can always trust that you will have someone to help you along the way. Stop by your local WSECU branch to learn more about their products and services and experience better banking for yourself.
Sponsored