The 2023 WIAA 2A, 3A and 4A State girls and boys track and field championships were held in Tacoma at Mount Tahoma Stadium this past week, May 25–27, 2023. State team titles were won by Tumwater High School girls and Yelm High School boys along with numerous first place victories from local 2A, 3A and 4A individual athletes.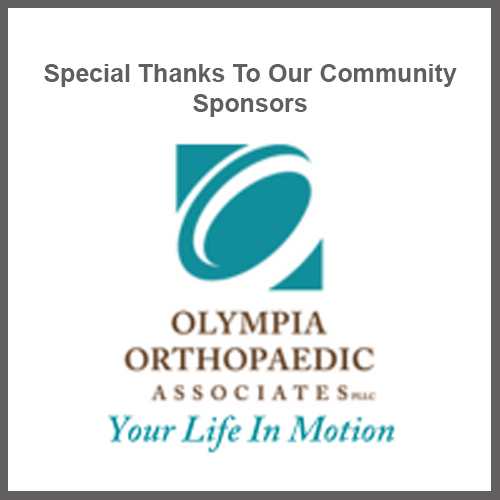 Yelm's Trevontay Smith captured a state title in the triple jump setting a new state meet record with a jump of 50 feet, 04.50 inches. He also placed second in long jump to help the Yelm boys team capture the Team Title. "I came into my season setting a goal to break the 50-foot mark," Smith stated. "Each week I was getting faster and stronger. At Districts I broke 49-footmark and I told everyone I was going to get a 50-footmark at State and I did it. It felt great breaking the record from 2005 and a bonus to end my high school career."
Tumwater head coach Tracy Johnson was thrilled with his girls' team winning back-to-back 2A team titles. "We went into the meet knowing we could contend to be on the podium, but never expected to win it all again," Johnson declared.
Capital High School head track coach Michael Dallas was positive talking about the team at state and the individual leadership given by the Moll sisters. "Hana and Amanda were tremendous leaders on and off the track for Capital," remarked Dallas. "Hana was dominant this season and she reached new heights in the vault and anchored both state championship relays. I'm so proud of our team because we lost our 2022 100-meter state medalist Kora Landers to injury, but the girls were able to not only repeat as state champions in the 4×100 meter but they also won the 4×200 meter relay in dominant fashion." Hana Moll set a new meet record in the 3A girls pole vault.
Cameron Downing won the 4A State title representing Olympia in boys javelin and praised the support of his coaches and physical trainer. "The season was a success and the key for me was trusting the process of my constant hard work in order to break through a plateau that I experienced mid-season," Downing noted after the competition.
2A Results – Tumwater – Black Hills
Tumwater Girls – Team – State Champions
Boys 4×4 – Tumwater – 3rd – 1) Josh Schlecht 2) Blake Kirkpatrick 3) Christian Schlecht 4) Reis Howell
Boys High Jump – Tumwater – 2nd – Jayden Thomas
Boys Shot Put – Black Hills – 2nd – Liam Wall
Girls 200 – Tumwater – 2nd – Ava Jones
Girls 400 – Tumwater State Champion – Annabelle Clapp
Girls 1600 – Tumwater – Third – Annabelle Clapp
Girls 4×200 – Tumwater – State Champions – 1) Cassidy Hedin 2) Annabelle Clapp 3) Reese Heryford 4) Ava Jones
Girls 4×400 -Tumwater – State Champions – 1) Cassidy Hedin 2) Ava Jones 3) Reese Heryford 4) Annabelle Clapp
Girls Shot Put – Black Hills – Third – Ashley Harris
3A Results – Capital – North Thurston – Timberline – Yelm
Yelm Boys – Team – State Champions
Boys Discus – Yelm – State Champion – Isaiah Patterson
Boys Javelin – Yelm – Second – Brayden Platt
Boys Long Jump – Yelm – Second – Trevontay Smith
Boys Triple Jump – Yelm – State Champion – Trevontay Smith – STATE MEET RECORD
Boys Pole Vault – Yelm – State Champion – Jordan Lasher
Boys Shot – Yelm – State Champion – Brayden Platt
Girls 4×100 – Capital – State Champions – 1) Lucy Heminway 2) Amanda Moll 3) Lilly Geuin 4) Hana Moll
Girls 4×200 Capital – State Champions – 1) Lucy Heminway 2) Amanda Moll 3) Addison Harrington 4) Hana Moll
Girls Pole – Capital – State Champion – Hana Moll – STATE MEET RECORD 14-7
4A Results – Olympia
Boys 4×400- Olympia – Second – 1) Braden Griffith 2) Samuel Schilter 3) Owen Windrope 4) Kenyatta McNeese Jr.
Boys Javelin – Olympia – State Champion – Cameron Downing
All WIAA State Results – 2023 Track and Field State Championship