As a former fastpitch softball and basketball college athlete, Penrose Physical Therapy & Associates patient Kathy "Kat" Scheibner thought she was prepared to handle the recovery from surgery on her shoulder rotator cuff. But she says while she was warned it was a significant procedure and healing process, she underestimated what it was going to take to return to a full activity level, especially in her current sport, golf.
"The physical therapy at Penrose was amazing," she says. "I have a full range of motion now."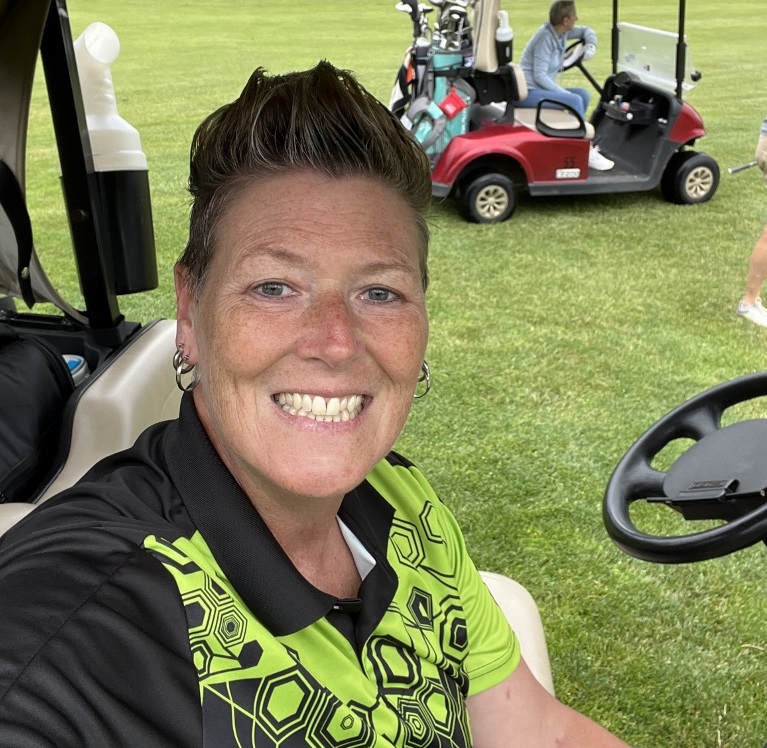 Penrose Physical Therapy Provides Successful Treatment After Rotator Cuff Surgery
"Rotator cuff surgery is no joke," Scheibner says. "I'm fit, healthy and active. But this was a different deal. It was very painful. And I was so immobile for so long."
After surgery, she began physical therapy at Penrose, working with Doctor of Physical Therapy Kylie Starr and Physical Therapy Assistant Nicole Marchiori for the next seven months. "I thought I would never get back to golf," Scheibner says. But she was wrong. Now she is back on the golf course, in full swing.
Scheibner says Penrose staff were very conservative as her treatment progressed, limiting what golf clubs she could use and what swings she could make, until she was ready. "It was frustrating, but they were right," she says. "They catered to what I could do and what I couldn't do." She says with some of the treatment procedures staff also pushed her into discomfort, but not into pain, to move her forward. She says they also gave her great exercises to do at home.
Penrose Physical Therapy Delivers Professional and Warm Care
Scheibner says she appreciated the professional and yet warm atmosphere of the clinic and staff. "It was a welcoming feel," she says. "It does feel like somewhere you would go for Thanksgiving. It made me feel like I belonged there."
Scheibner has returned not only to golf, she is also back in the gym and is lifting weights. "Kylie would say, 'You will get back to normal,''' Scheibner describes. And she was right.
Contact Dr. Jennifer Penrose and Her Team at Penrose Physical Therapy
If you are seeking physical therapy or other Penrose services, contact Penrose & Associates Physical Therapy at 360.456.1444 or info@penrosept.com.
Sponsored