Olympia is home to a great public arts scene, with dozens upon dozens of sculptures, murals and even embellished traffic boxes located across the city, you probably see a few just on your way to work or school each day. Spend a day exploring the lesser-known public art in Olympia with this tour provided by Stephanie Johnson, the arts program and planning supervisor in Olympia's Parks, Arts and Recreation Department.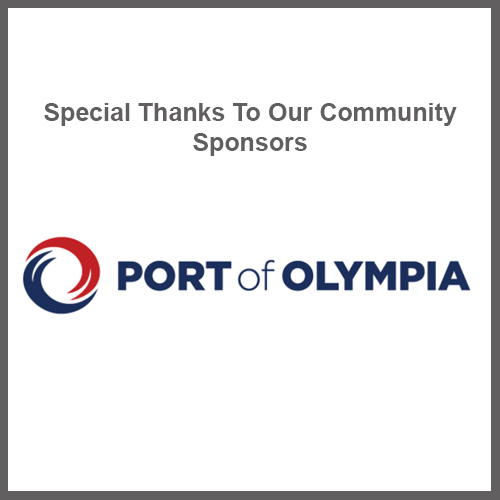 'South Sound Mosaic'
Percival Landing Park
217 Thurston Ave NW, Olympia
The "South Sound Mosaic" is just a stone's throw from one of city's best-known pieces, "The Kiss." The reason many people miss this, Johnson says, is because they don't look down. This tile mosaic offers a map of Budd Bay, highlighting the southern tip of Puget Sound. Given to the city by an anonymous donor in 1959, the South Sound Mosaic is one of the city's oldest pieces of public art.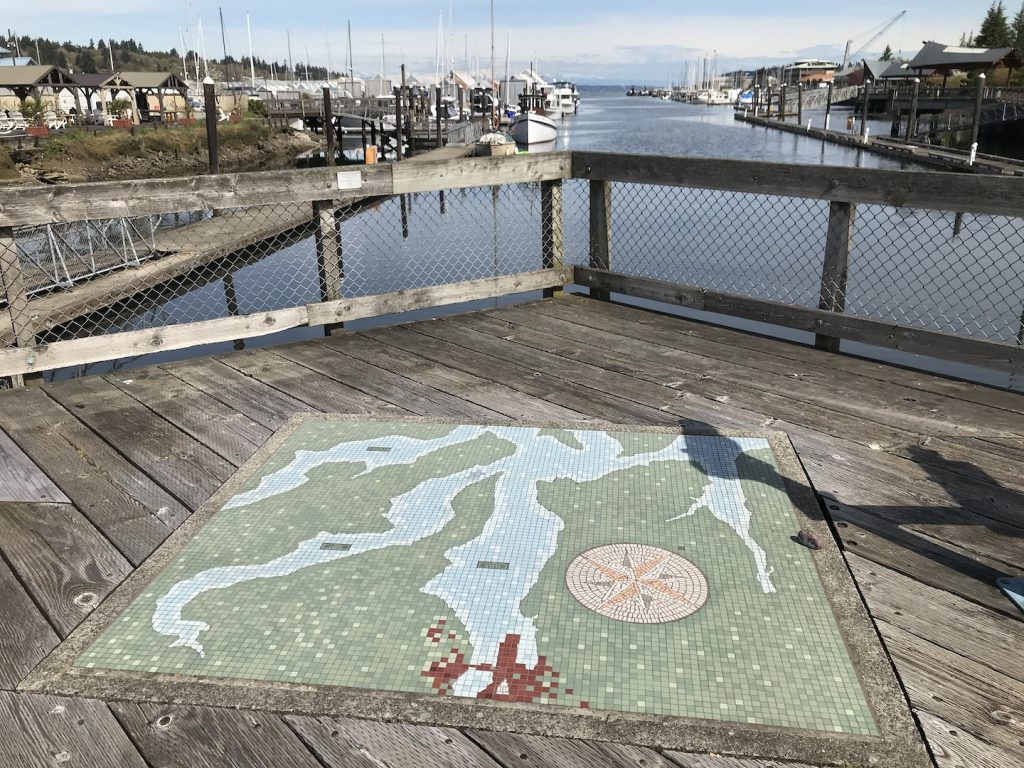 "You have to see it in person," Johnson says. "That is part of the charm because being near that mosaic is really being in a place in space and time, and it makes the most sense when you're standing there looking down at this map of the coastline and looking out at the water. I think it's a really strong example of placemaking."
'Walking On Land By Water'
West Bay Drive
"Walking On Land By Water," located a bit north of West Bay Park, features poetry about the logging industry and the area's environment etched in a lengthy retaining wall. But what may be unknown to some is that there is also poetry on the sidewalk, as well as material that reflects light so that it will mimic moving water on a sunny day.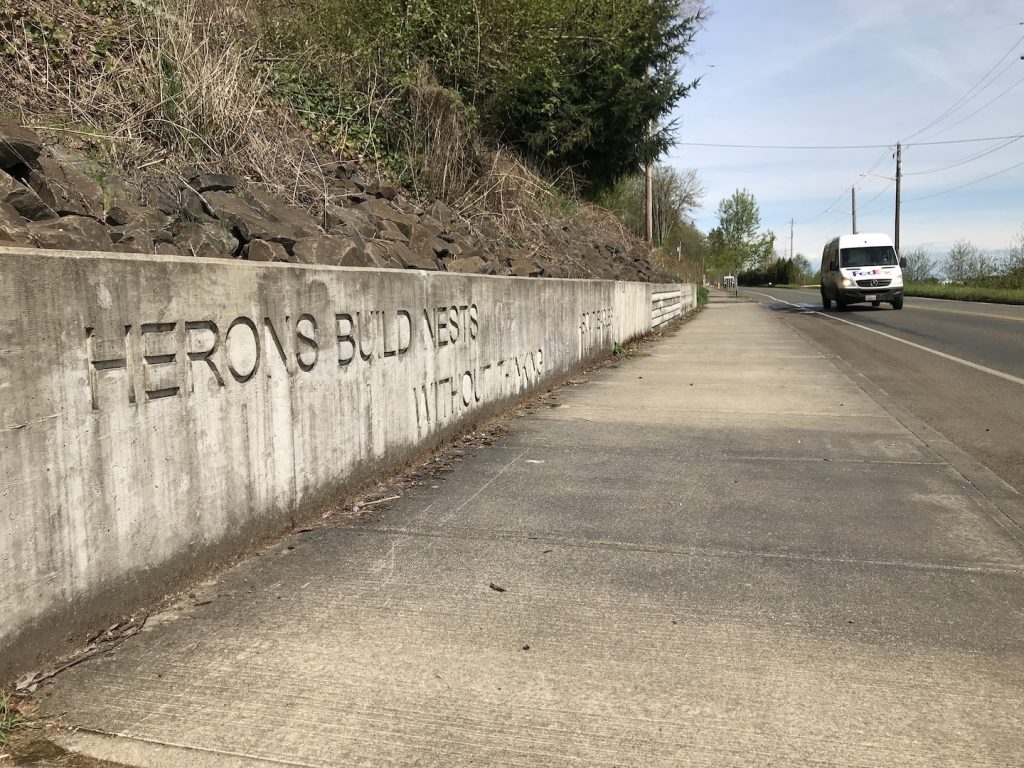 The poems are from the late Lucia Perillo, an Olympian poet and writer who won numerous awards, including a MacArthur Fellows Program award, commonly referred to as a genius grant. Perillo lived not far from this piece.
Johnson says the verses tell a story about the area. "Even though there's a light-heartedness to the poems, there's just a very strong sense of place," she shares.
'Scenes From Westside'
West Central Park
1919 Harrison Ave NW, Olympia
Located on Division Street near the Harrison Avenue intersection, "Scenes From Westside" features five tree guards for cyclists to lock their bikes to. These are made from welded, powder-coated steel. Each has a panel that represents scenes from the neighborhood, such as a family walking, birds and bicycle spokes.
Stephanie Johnson says this is another piece that sneaks up on you. "Unless you're stopped at a light or you're walking, you might not necessarily see them, so it's a really subtle piece and a very functional piece."
'A Story Place'
LBA Park
3500 Amhurst St SE, Olympia
"A Story Place" is a work that Johnson calls a "really sweet discovery" for people at LBA Park, on the city's southeastern edge. Located under a grove of tall trees near the playground, it features eight bronze sculptures – a girl reading stories to creatures dressed in human clothes, including a frog, a deer, and a rabbit.
Two of these sculptures, "Girl Reading" and "Pig Listening," were past winners from the Percival Plinth Project, an annual event where the public can view works loaned by the artists. The public votes for their favorites and the city purchases the top picks. The other six statues were donated by the artist.
'Time Capsule Cover'
Heritage Park
Located a bit south of the Heritage Park fountain is one of the city's smallest pieces, the "Time Capsule Cover." This bronze flatwork has images portraying children playing in the fountain. As the name suggests, this covers Olympia's time capsule, which was made in 1998 to celebrate the 10th anniversary of the Olympia Arts Commission and will be opened in 2038, when the commission will be half a century old.
The capsule contains items including musical scores, photos and audio tapes to give a snapshot of Olympia's arts scene in the late 1980s. "It'll be a dinosaur," Johnson jokes. "I'm not sure if when people open it up, they'll know what an audio tape is."
'Neighborly Notes'
San Francisco Avenue
"Neighborly Notes" is easy to miss because it's not on a major street or in a park. Instead, this is on San Francisco Avenue just west of Roosevelt Elementary School. It's a series of six images in the sidewalk and along a retaining wall that are made from milestone and granite. These direct pedestrians to a spot where they can look out over Budd Bay. This also has spots for people to leave "notes," such as flowers or leaves, for others to find.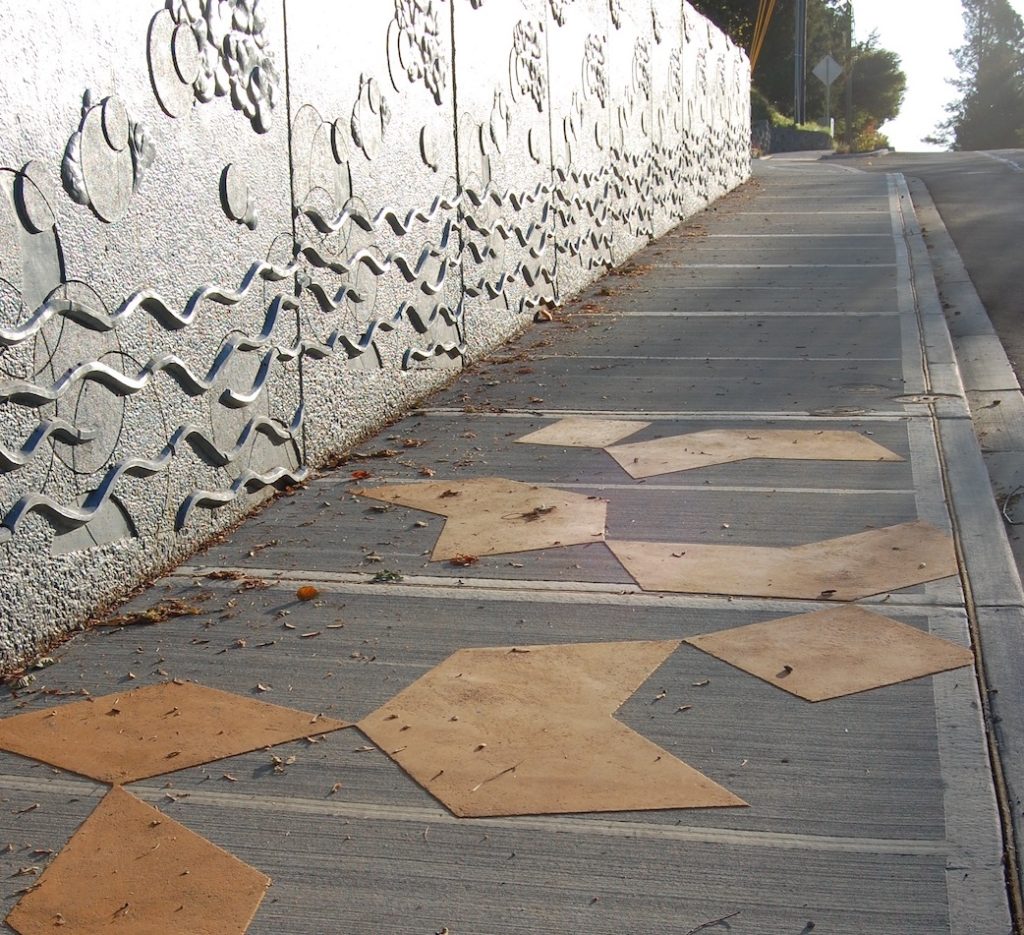 Even More Art
These are just a few of Olympia's many works of public art. Information about all of its pieces, along with locations, names of the artists and when the items were acquired, is listed in an online map.