Now that we've enjoyed 2023's first real taste of warm weather – which perfectly coincided with a glorious Spring Arts Walk – don't disappear back indoors. Sunshine may come and go but the true gems of downtown, the shops, restaurants, and service businesses remain. Head downtown May 15- 21 to participate in the LoveOly Spring Shop & Dine week, brought to you by the Olympia Downtown Alliance.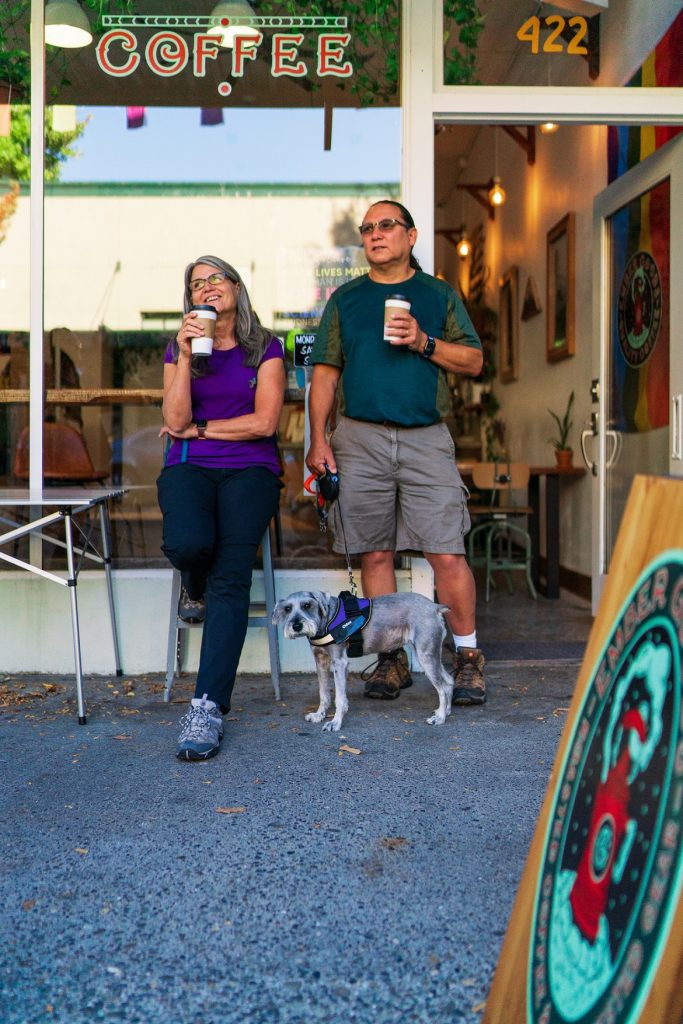 Shop & Dine in Downtown Olympia with All Your Family and Friends
May's LoveOly Shop & Dine week is delightfully rewarding as we celebrate spring. Visiting boutiques, cafes, gift shops and restaurants you've come to love pays off with found treasures and an opportunity for special LoveOly swag. From May 15 through May 21, start by picking up a LoveOly Passport around town, or downloading one from the Olympia Downtown Alliance website. Proceed to visit your favorite among the participating shops listed, and for every $10 purchase receive a sticker on your passport. Once you've collected five stickers, redeem your passport for LoveOly branded swag of your choice. Options include a six-pack cooler, collapsible camping lantern or folding wine corkscrew. All perfect accessories to any summer adventure. Special bonus is completed passports are then entered to win gift certificates from participating merchants. What a great opportunity to stock up on gifts for birthdays, anniversaries, summer weddings, gifts for special dads and grads. Or to show yourself some love!
The Olympia Downtown Alliance Welcomes You
Shop & Dine week comes thanks to event sponsor Timberland Bank, along with additional support from Downtown Cornerstone, Champion, and Leadership Circle supporters. With the help of sponsors and organizational supporters the Alliance works to foster a welcoming downtown for residents, visitors, and small businesses. The Olympia Downtown Alliance's goals of Advocacy, Imagemaking, Economic Development, and Clean, Safe & Healthy details how the organizations values are woven into the fabric of all that they do.
With a Variety of Locally Owned Shops, Downtown Olympia Has Everything You Need
"Downtown is a treasure trove of small, locally owned businesses, from your go-to favorites to new shops and restaurants you've got to check out," says Alliance Executive Director Todd Cutts. "Shop & Dine Week is the perfect opportunity to explore your downtown and earn some great LoveOly merch."
For those wanting to plan a route in advance – or easily discover new, soon-to-be favorites – the Alliance maintains detailed lists of potential ways to shop, savor and experience. Or download their handy 2023 Guide in pdf format. Send it to all your friends and plan the ultimate night out, bar crawl, business lunch, shopping extravaganza or retail therapy. The Alliance even documents services for those new to town and looking for a bank, real estate professional, auto shop or worship center.
LoveOly Events Give You Reason to Visit Downtown Olympia Year Round
Downtown Alliance events showcase in many ways how the community loves Oly. Alliance events include LoveOly SummerFest, set to kick off summer this June with live music and performances, kid's activities, local makers, food trucks and a biergarten for the 21+ crowd. Music in the Park happens every Sunday in July, starting with a holiday concert at Port Plaza with remaining concerts held at the gateway to downtown, Sylvester Park. You can look forward to Downtown for the Holidays featuring WinterFest, that boasts festive décor, "Nutcracker" photo stations, kid's activities, horse drawn carriage rides, a month-long Shop & Dine event and more. During WinterFest, you can even expect some photo op timed snowfall outside the Washington Center for the Performing Arts.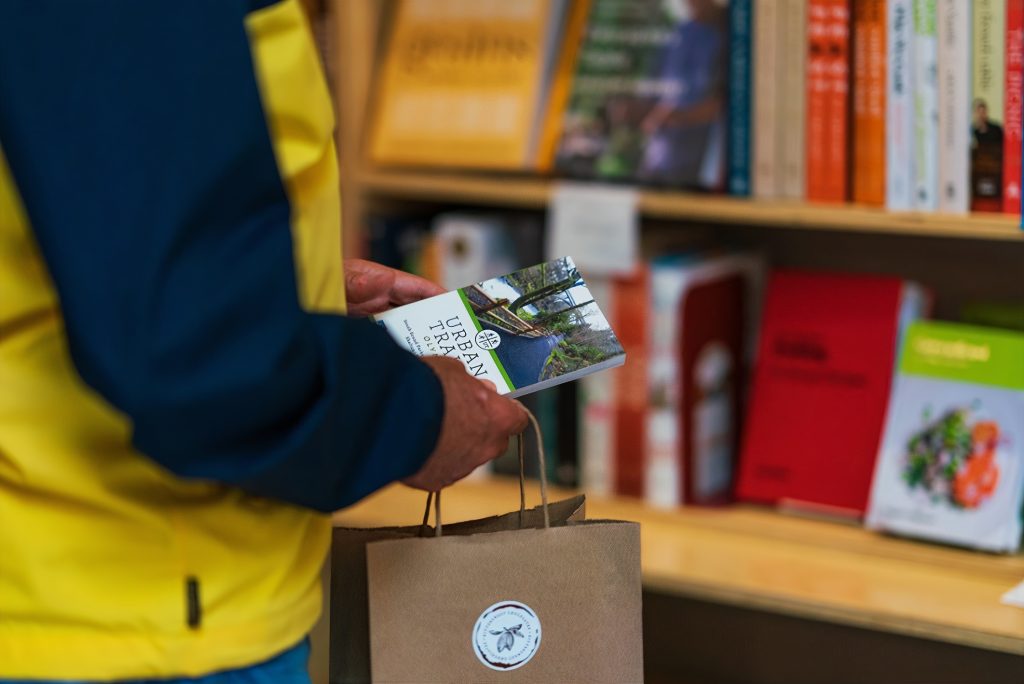 Olympia is One of Livability's Top 25 Best Places to Live Out West
Word about our delightful little town is getting out. Livability recently ranked it high on their April 2023 list of the Top 25 Best Places to Live Out West. They site our "next level" food and drink scene as well as plentiful job opportunities, arts and culture and waterfront views.
Other studies have long agreed. In 2022, we made it to #15 of the best places to live, work and visit within the entire United States. Even Forbes has us in the top 10 Best Places for Business and Careers. Whatever brings you here, you'll find a welcoming place to establish your first, last or forever home. Especially if you're a fan of coffee, the freshest seafood, quirky shops and live music.
You may think you know downtown but mix in a little sunshine, an iced latte from Dancing Goats and take in the sights and smells anew. Shops move, new pop-ups appear, food trucks waft delicious smells and there's always something going on if you know where to look. Thanks to the Olympia Downtown Alliance, you're sure to have a fab time and get rewarded in the process. Now that's a LoveOly way to spend your evening.
For more information, visit the Olympia Downtown Alliance website.
Sponsored