Over the years many people have taught at Olympia High School. One of these teachers was Mary Diven, who later went on to become a noted community lecturer.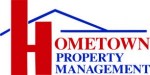 Mary Diven's Olympia Roots
Mary Katherine Diven was born on August 19, 1891 in Olympia to Clarence Leslie Diven (1854-1900) and Louella "Lou" Gertrude Sams Diven (1858-1923). She was an only child. Clarence was pastor of the First Congregational Church. In 1897 the young family left Olympia for Boston before relocating to Saint Paul, Minnesota.
After Clarence's sudden death, the family moved back to Olympia to be near family. They lived in the Gresl Flats apartments on Jefferson Street before moving to 1817 Water Street. Lou Diven became head of the State Traveling Library, a position she held for 17 years.
Mary Diven: Student
Even as a teenager, Mary showed a talent for music and public speaking. She performed in several amateur plays. In 1906 she performed in the parody "A Business Meeting of the Ladies' Aid Society" play at the People's University graduation ceremony. A year later Mary played a Tyrolean peasant in the "Gypsy Queen" put on by the Young People's Society of the First Presbyterian Church. She also joined choirs that performed at the GAR Hall and Olympia Theater.
As a student of Olympia High School, Mary sang at school assemblies and starred in her senior class play "Charley's Aunt" as Aunt Donna Lucia d'Alvadorez. The Morning Olympian praised her performance as "very good." Mary Diven graduated in 1907. Commencement was held at the Olympia Theater.
Mary enrolled at Whitman College in 1909. She was a member of the Delta Gamma Sorority and became president of the school's YWCA chapter. She joined the Glee Club, performing as far away as Seattle. After the school established a chapter of Phi Beta Kappa honors society in 1920, she was retroactively inducted.
During this time, she joined a three-month tour of Europe led by her mother. Later she had to take two months off in early 1913 to take care of her seriously ill mother but was still able to graduate in June.
Olympia High School Teacher
Mary was hired as an English teacher at Olympia High School for the 1913-1914 and 1914-1915 school years. Her duties went beyond teaching grammar, writing and literature. Alongside Principal Newton Aiken she oversaw the senior class play "The Maneuvers of Jane" in 1915.
Mary frequently performed music for students at assemblies and events.
She also served as secretary-treasurer of the High School Parent-Teacher Association. In 1915 Mary was secretary of the higher and secondary section of the Washington Education Association.
Besides teaching, she was guardian, or leader, of the Cheemakeeta Council of the Campfire Girls. Mostly high school students, these girls often met at her family's house.
Mary Diven: Community Involvement
Mary was active in various social and community groups. She started early, joining the Olympia Out Door Club in 1901 that went for hikes. Her mother was a member of the Woman's Club of Olympia and Mary often helped. She served as an usher at events and sometimes acted as an assistant hostess, serving tea. She also performed music. Mary represented the club at the Washington State Federation of Woman's Clubs' Silver Jubilee in 1921.
Mary was very active in the Eenati Club, a woman's intellectual group. At meetings she read papers and gave book reviews on topics ranging from the book "Bleak House" to describing a "Walla Walla Pageant." Mary also helped the club organize a flexible comb orchestra for a mock musical. She also served as treasurer and corresponding secretary.
Her mother organized the Whitman Club for alumni of the school and held meetings at their home. Mary also enjoyed hosting an informal gathering of friends for tea and cards. This group went by various names such as the Girls' Luncheon Club, Girls' Wednesday Tea Club, Girls' Bridge Club and Girls' Card Club.
Mary Diven: After Olympia High School
After two years, Mary resigned from Olympia High School. She was hired as the first dean of girls at Walla Walla High School for the 1917-1918 school year, but did not stay in that job for long.
With the outbreak of World War I, Mary worked as an assistant hostess at the YWCA hostess house at the Puget Sound Naval Shipyard in Bremerton. After surviving a severe case of the 1918 flu, she became head hostess. In 1919 she served as a national financial secretary for the YWCA, assigned to the Seattle district.
After her mother became ill, Mary returned to Olympia to temporarily take charge of the State Traveling Library.
Mary Diven: Later Life
On January 21, 1922 Mary married Alva Edward Judd (1880-1964). A Chehalis realtor, the former superintendent of schools in Seward, Nebraska served as a Washington state senator from 1917 to 1919. The couple lived in Chehalis and had two children, David (1923-1988) and William (1924-1977). Ever active, Mary joined the St. Helens Club, American Association of University Women, P.E.O. and Daughters of the American Revolution.
Mary began to gain a reputation as a widely known lecturer, talking to local groups. She returned to Olympia many times to give lectures to the Woman's Club, reviewing books and talking to their home economics department.
After her husband's death, Mary moved to Berkeley, California. For 12 years she shared her house with female international students. She died on April 24, 1982 in Alameda. Throughout Mary's long life her passion for education, whether as a teacher, speaker or helping students, shined through.