South Lacey residents are in a great location with many options. They can be in rural southern Thurston County in minutes, be fishing on a lake in half an hour or easily hop on the train to shop in Portland for the day. South Lacey also has services and parks close by that make running errands, attending sports games and traveling to school easier. Lacey and Yelm Highway residents even have prime seating for the annual City of Lacey Fireworks Spectacular.
Dinner, Music and Socializing at Capitol City Golf Club in Lacey
Having the Capitol City Golf Club championship, 18-hole course and driving range either in your back yard or just down the street allows for frequent tee times and game watching. Open views to the course mean greenery and wildlife viewing around the ponds. Players appreciate the drainage design at this course that keeps it as dry as possible in Washington weather. Those new to the sport can sign up of golf lessons. Capitol City also offers tournaments including the yearly Bodie's Light Invitational fundraising tournament in May.
Fire Creek Grill and Ale House at the golf club in Lacey is a place where locals can go to meet up for a meal or drinks. American fare such as biscuits and gravy, burgers and fries or chicken fried steak are familiar comfort foods on the menu. Whether a visit is for post-game chatter, getting a bite to eat or enjoying an event, the indoor and outdoor, seasonal seating options accommodate for weather. Enjoy live music on the 1,000-square-feet deck where there is also a fire pit for chilly weather.
City of Lacey Annual Fireworks Show and Recreation at Nearby Lacey Parks
You're not far from a park in the South Lacey, Yelm Highway area. Rainier Vista Community Park, just a bit north on Ruddell Road, has soccer fields and a large skate park as well as pickle ball, tennis and sand volleyball courts. Walkers take to the pathways, and sports spectators head for the green grass. It's a great place to spread out a picnic blanket or set up a few lawn chairs to enjoy a game or watch the yearly Lacey Fireworks Spectacular.
"My wife and I have raised all three of our kids in this part of town, and we have loved every minute of it," says Greene Realty Group Community Engagement Director Philip Kerrigan. "There are at least four parks within minutes of our house and even a few lakes that are perfect during the summertime."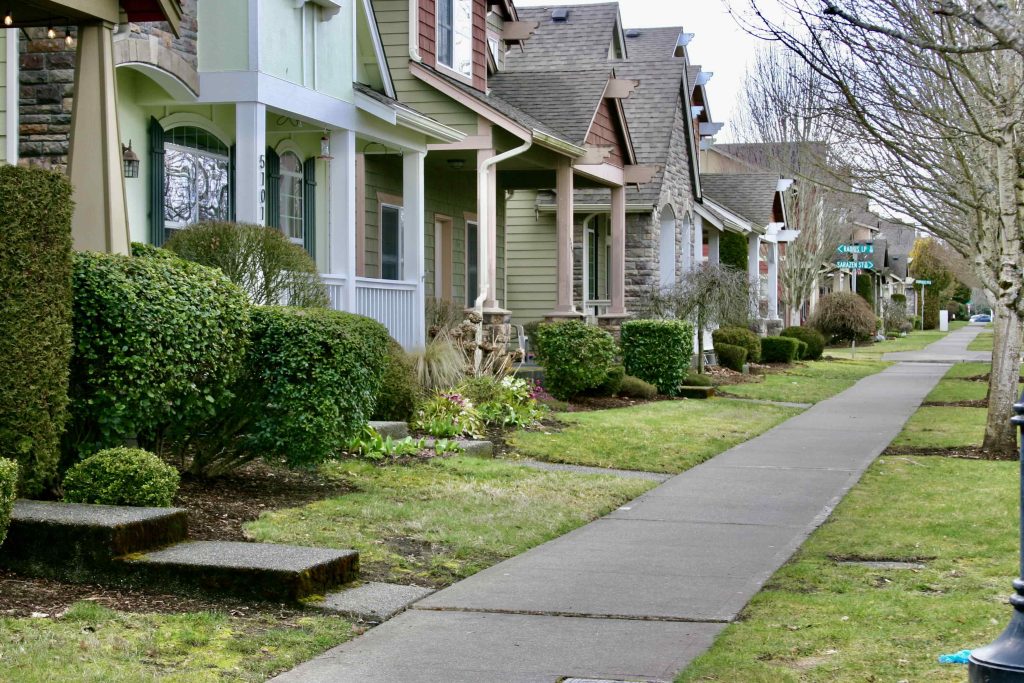 Horizon Pointe neighborhood is right next to Horizon Pointe Park, which has soccer fields, a basketball court and playground equipment. A walking path curves along Balustrade Boulevard, so joggers, dog walkers and families of all sizes can get there from either direction. William A. Bush Park on Yelm Highway is next to fast food, grocery stores and services. Get the car washed, grab a milkshake and walk the dog at the park, or pull up a camp chair to watch soccer. Families and those gathering for events appreciate the playground, swings, picnic shelter and barbeque grills.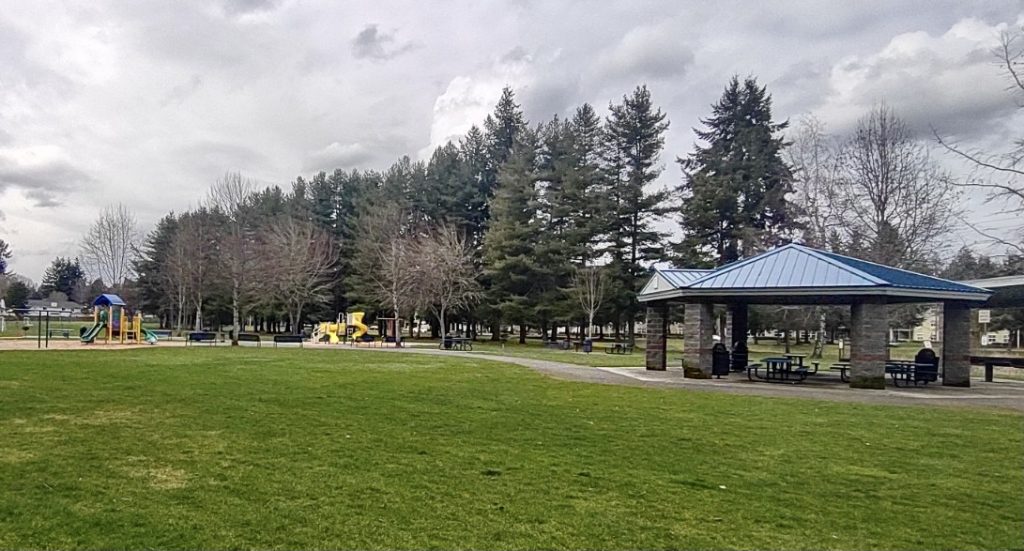 South Lacey Neighborhood Walkability
In Horizon Pointe, walkers can alternate any number of routes through avenues and streets with sidewalks set back and separated from the road by a grass strip and mature shade trees. Many homes have garages located in the back, accessible through a large alley, which brings a real community feel to the fronts of the homes. Vibrancy is evident with hammocks hanging on heavy columned front porches, family groups together with strollers and people out walking their dogs. Being able to walk to public transportation or to the two nearby elementary schools is convenient in Horizon Pointe as well.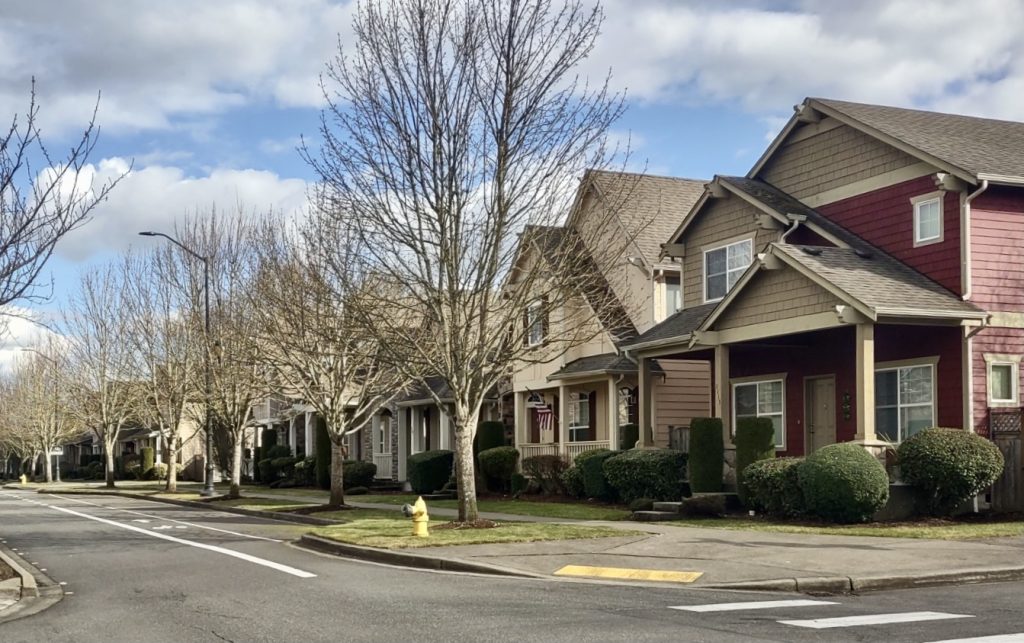 For longer walking treks, accessing the Chehalis Western Trail is easy from 67th Avenue SE or Rainier Road. A mid-way point in the trail running between Woodard Bay and southern Thurston County, it gives those accessing the trail options of either heading into the countryside or through a more urban area.
Shopping, Services and Transportation in South Lacey
Being able to do errands and access services close to home is convenient Yelm Highway has a stretch of grocery options, healthcare providers, home stores and take-out or sit-down restaurants.
"There are a ton of great places to eat and hang out with friends," Kerrigan says. "Even though the area may be spread out, it still feels like you're a part of a more intimate community."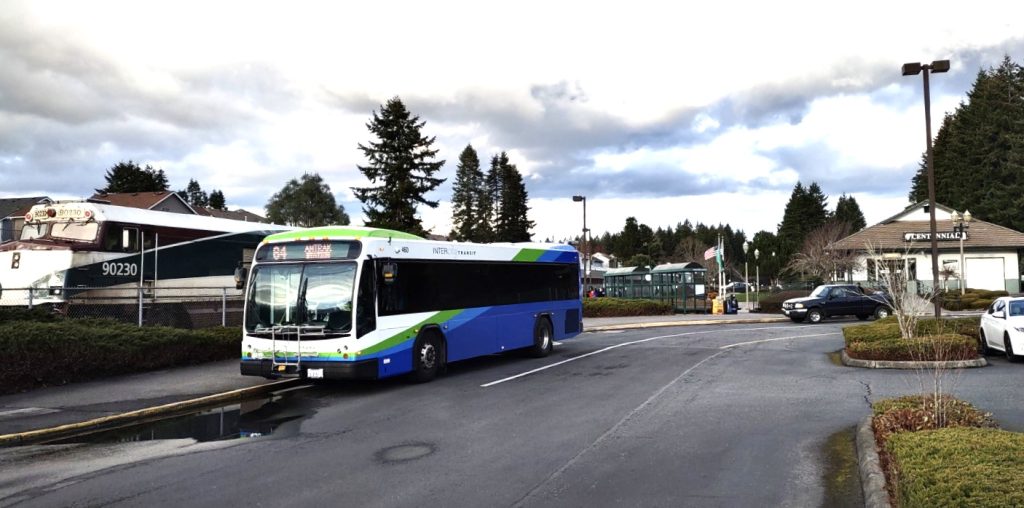 Shopping in the area or commuting from it without a car is possible too. Two different Intercity Transit routes connect to the Horizon Pointe neighborhood. Both connect to the Olympia-Lacey Amtrak Centennial Station nearby before either heading back into greater Lacey or going on to Yelm.
South Lacey has a little bit of everything when it comes to getting outside, socializing with neighbors and friends or getting tasks done with some time left over.
Ready to move? Contact Greene Realty today.
Sponsored