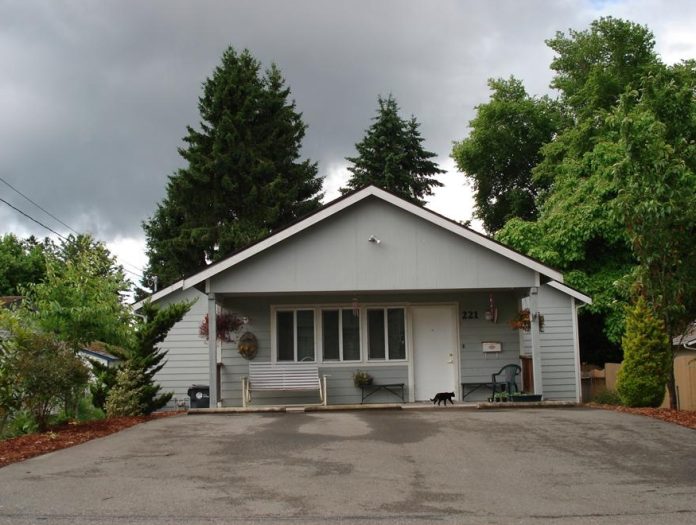 Submitted by Homes First
For over three decades, Homes First has passionately pursued its mission to provide accessible housing for low-income and vulnerable individuals in Thurston County. Through property acquisition, renovation, and diligent maintenance, the organization creates safe, healthy, and affordable homes for those in need. But Homes First knows that stable housing is just the beginning, numerous other challenges must be addressed to help people truly flourish. That's why the organization has forged strong partnerships with various community organizations like Community Youth Services (CYS) and Kokua Services (Kokua) to offer specialized assistance to young adults and people with developmental disabilities.
Homes First proudly collaborates with CYS in a transitional housing program for young adults, offering them a chance to gain stability, complete their education, and join the workforce. Over a period of 1.5 to 2 years, case managers from CYS support residents as they learn valuable life skills, access essential care, and grow into healthy, well-rounded individuals. "The people we serve have often had a lot of instability in their childhood and young adulthood so far; we help them develop those skills that they haven't had the exposure to," says Danille Kettel, youth housing director at CYS. The goal of this program is to equip these young adults to overcome barriers and secure stable employment and safe housing for themselves in the long run.
In other efforts of compassionate collaboration, Homes First works with agencies like Kokua to support people with developmental disabilities. These individuals often require specialized accessibility features that are not found in typical rental properties. Through their partnership, Homes First and Kokua tailor properties to meet these unique needs by widening doorways, constructing walkways with ramps, and installing accessible showers. With the problem of obtaining safe, accessible, and affordable housing for their clients solved, Kokua is able to focus on providing individualized assistance to each client, with some receiving round-the-clock care from a team of staff. While only a portion of Kokua's nearly 50 clients live in Homes First-owned properties, this partnership makes a significant impact on the lives of their clients according to Sean Bonneprise, CEO of Kokua. Bonneprise is grateful that, "because of the work of Homes First, we've been able to keep our folks here in our community with their neighbors."
As the challenges faced by our community continue to grow, it is more critical than ever for those united by a shared mission to work collectively to enact lasting change. Homes First acknowledges the power of collaboration, recognizing that no single organization can address all aspects of the complex issues our community faces. By joining forces with partners who bring distinct expertise and resources to the table, Homes First helps foster a culture of giving, empowering more people to assist their neighbors.
To learn more about Homes First, its dedicated partner organizations, or how you can contribute to the betterment of our community, please visit the Homes First website.
Sponsored