Home and family go hand in hand. A skilled home inspector shines their light to make sure your home is safe and secure for your loved ones. At Boggs Inspection Services, they work hard to make the process enjoyable, educational and comprehensive. They also believe in giving back to the community through education, advocacy and fundraising that benefits families across the region. During the month of April, they'll donate $5 from each inspection to the Washington Autism Alliance (WAA) and host an online donation portal where you can contribute as well.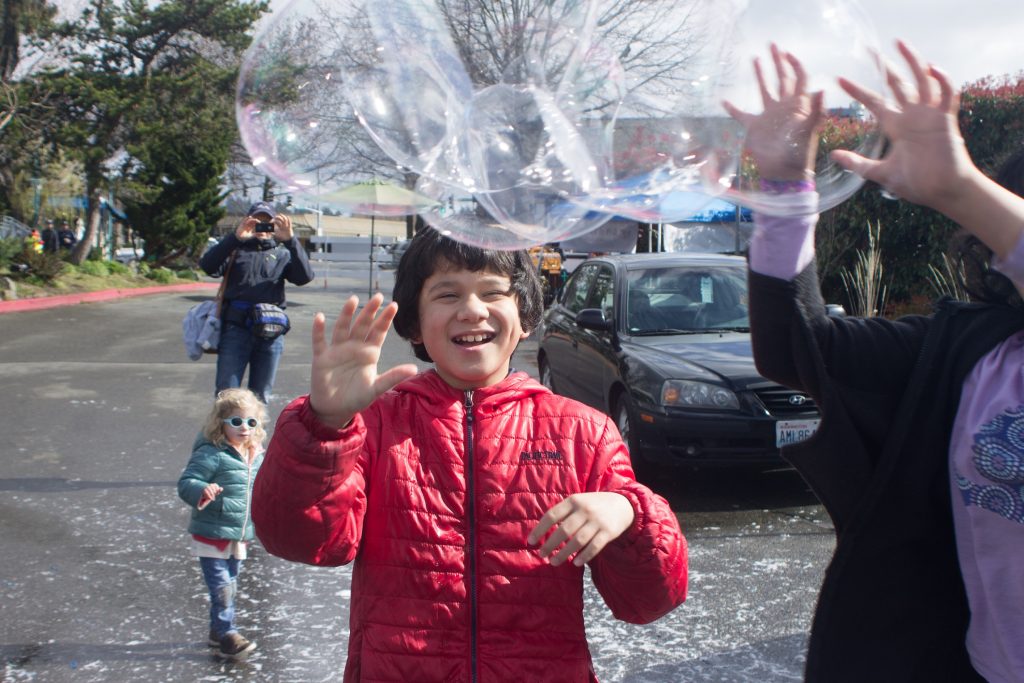 This is the seventh year Boggs has partnered with WAA shining a light on autism and autism spectrum disorder (ASD). For 2023, the WAA is also holding autism wellness and acceptance campaigns, says Investment Partnership Assistant Jenn Berman. "Motivated By The Movement is an event intended to bring our community together through exercise while celebrating Autism Acceptance month and raising money for the cause," says Berman.
Seven Years of Autism Awareness with Boggs Inspection Services
"Supporting WAA has been important to our company because they promote understanding, acceptance and inclusion for children with autism," says CEO Dwayne Boggs. "They also provide access to resources and support, which can improve the quality of life for individuals with autism and their families. By raising awareness about autism, we can work towards a more inclusive and equitable society where everyone is valued and accepted."
WAA uses these donated funds to maintain multiple hubs for individuals and their families across Washington State. This includes family navigation resources; advocacy and legal services; a special education legal library; insurance portal; training workshops; resource directory; parent support and mental health counseling groups; and friendship-building experiences for those transitioning to adulthood or independent living.
Since its founding in 2007, the WAA grew from four to more than 6,400 members. But their vision of supporting Washington families with the resources they need to support the well-being of loved ones with autism and other intellectual and developmental disabilities has remained the same.
Autism's Impact on Families Nationwide
The Centers for Disease Control estimate that 1 in 44 children have autism spectrum disorder nationwide. Washington alone represents nearly 143,000 people, with more than 50,000 of those being children.
While there is no specific test for autism, today's pediatricians can often diagnose ASD delays by age 2. The Autism Research Institute explains that ASD "is a spectrum disorder, which means that it appears in a range of forms and levels of severity. Some individuals develop typical capabilities in terms of speech and language—and develop exceptional skills—but struggle with lifelong social and behavioral differences. Others may have challenges in communication, sensory sensitivities, and behavioral issues, such as excessive tantrums, repetitive behaviors, aggression, and self-harm. The good news is that appropriate treatments can improve outcomes for many, if not most, people diagnosed with ASD."
They tell parents to look for signs like poor eye contact, delayed speech or communication, limited imaginative play or interest in other people and emotional responses to changes in routine. Early screening is vital to building a strong, successful, independent future.
Giving Back with Boggs
If you're jumping on real estate's springtime build, buy or sell bandwagon, consider Boggs for your inspection needs. That way you guarantee a safe home, inside and out, while contributing to their annual WAA fundraiser. Find a full list of residential inspections, including pre-listing, new construction, maintenance and pest inspections, and specialty inspections that addresses mold and indoor air quality, water, sewer scope, irrigation or manufactured home structural certification.
Boggs also works with commercial buildings, warranty inspection and pre- or post-purchase review, evaluation and consultation. Visit their website to find an informative blog, sample report, continuing education materials and handy pre-listing or routine home maintenance checklists.
To date, they've participated in more than 40 charity events, completed nearly 17,000 inspections and received over 1,000 five-star reviews. During April, donate to WAA and help raise awareness and support for Washingtonians with autism and their families. You can also follow them on Facebook, Twitter, Instagram and YouTube for specials, updates, tips and tricks. This April, shine a light on autism and the Washington Autism Alliance thanks to Boggs Inspection Services.
Sponsored