When Elliott Hahn opened Bigfoot Pest Management in Olympia about two years ago, he knew he wanted to focus on providing individualized pest control to help homeowners and businesses in his community. "The best thing about being on your own is I don't sacrifice quality," he says. "I have an old school mentality."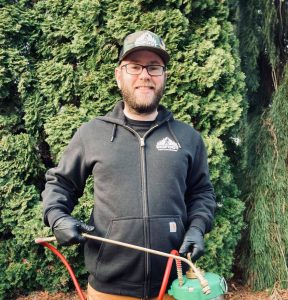 Locally-Owned Pest Management Company Serving Thurston County
Elliott provides residential and commercial pest control and extermination services in Thurston County, plus the Lakewood and Tacoma areas. That's because Elliott grew up in Olympia. After graduating from Central Washington University, he returned to the area to work in local pest management for a decade before opening his own business during the COVID-19 pandemic.
He says it was a bit scary to launch Bigfoot Pest Management at that time because he was now responsible for all aspects of the business. But Elliott says working as a local company rather than in a large corporation fit his community-focused style. "I like to solve people's problems and if I can provide an honest and effective solution things will work out for the best," he says.
Also setting Bigfoot Pest Management apart from large national or international companies is that Elliott not only answers the phone and schedules appointments, he is also the person who comes to your house or business to inspect and get you set on the right track towards being pest free. This means you get to know him. "I am not sending you a salesperson who has never done pest control," he says. "I am the guy you hire."
Elliott says while he typically works five days a week, his schedule can extend to weekends depending upon the time of the year. He says this means he can give each job the right amount of time, and attention, to fix the pest problem at hand. "I am not going to schedule someone in Tacoma at the same time when I am working in Chehalis," he says.
Bigfoot Pest Management Offers a Wide Range of Pest Control Services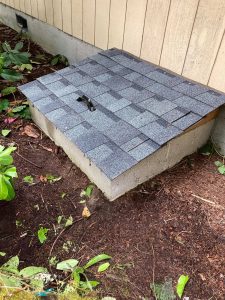 Bigfoot Pest Management offers a range of pest control services in the Olympia and surrounding areas. Elliott likes to work with customers to figure out what they need. "One of the things I preached when I was training others is to be straightforward," he says. "The end result is worth it." This means sometimes he must tell owners that they need to exterminate ants, rodents or other unwelcome pests not just today, but also take steps to prevent future infestations. "It's integrated pest management," he says of the services he provides. "That includes repairing structures and modifying habitats, and sealing things up to not only immediately remedy the problem, but to ensure it doesn't come back."
Elliott says inspections and quotes are free. Bigfoot Pest Management offers its customers three pest management programs. They include the Legendary Program that is a bi-monthly service and a Bigfoot Program with quarterly pest services. And there's a One Time Service geared to people selling their home, an emergency, or for people who just need a little pest help. Elliott says he can also tailor a program at the request of a home or business owner.  "Whatever you need," he says. "If you want me to come out weekly, I'll come out weekly."
Elliott says he will also work with customers to reduce the use of chemicals when appropriate. He can schedule an appointment that allows residents to be away from the structure for any amount of time necessary depending on the product used. "You might need to leave for a while," he says of the federal requirements for certain pest control applications. "I'd rather you be healthy, and the problem taken care of."
Experienced Olympia Pest Control Company Handles Pacific Northwest Ants, Rodents and More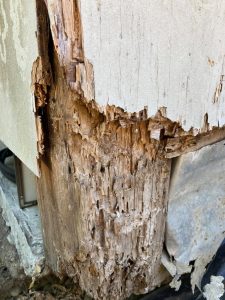 Its location in the Pacific Northwest rainforest means Bigfoot Pest Management handles a large variety of bugs and pests that are not welcome in and around structures. Elliott says one of the big surprising problems the past year has been the invasion of brown marmorated stink bugs. While they do not harm people or buildings, stink bugs spray a smelly odor when they are squished or threatened. They seek warmth, such as around windows or in your attic. "I saw more of them in September last year than I saw in the previous 10 to 12 years combined," he says.
Bigfoot Pest Management also exterminates and manages ants, spiders, rodents, fleas, stinging insects, carpenter ants, and more in the Thurston County and surrounding areas. Additional services Elliott offers include providing crawl space access lids to keep animals from getting under buildings; crawlspace and attic cleaning; and sanitizing to negate germs left behind by rodents. He will also fix holes and clean up damage that pests can cause. "We are full service," he says.
Elliott at Bigfoot Pest Management in Olympia has been extensively trained and licensed through the Washington State Department of Agriculture, and attends continuing education courses to stay current on techniques, products and pest knowledge. He is also a member of the Washington State Pest Management Association.
Bigfoot Pest Management
2710 Allen Road SE, Olympia
360.789.5295
elliott@bigfootpest.com

Sponsored