The holidays are always a rush to find everything on your holiday decorating and gift lists. Let Lincoln Creek Lumber be your one-stop shop for a fun and festive holiday. Visit any of their three convenient locations and find beautiful Christmas decorations, the perfect Christmas tree and great gifts your loved ones will cherish for years to come. At Lincoln Creek Lumber, you will always be greeted with a smile and helping hand that captures a classic shopping experience from the old days.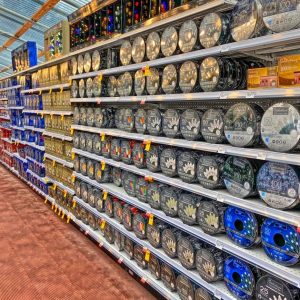 Goodies, Gifts, Décor and More at Lincoln Creek Lumber
One of the best parts about the holiday season are the cheerful decorations that come with it. Lincoln Creek Lumber has everything you need to fill your home with the spirit of Christmas this year. "We offer everything from lighted wreaths and garland to string lights in all sizes and colors," shares Marketing Director Brenda Klawitter. "We also have artificial and fresh-cut Christmas trees at all of our stores, along with everyone's favorite Tree Genie! This tree holder flies off the shelves every year because it is so easy to use and safely hold trees up to 12 feet tall." With a wide selection of locally sourced Christmas trees from Mossyrock tree farm Bear Canyon Christmas Tree Farm, families can easily find the right tree for their home and the accessories to make it fit perfectly.
In addition to shelves of holiday decorations, Lincoln Creek Lumber boasts a unique and quality selection of exceptional gifts for the DIY-er on your list.
With top brands like Carhartt and Grundens, you'll easily find the gear and tools that your family and friends love. "We also have toys for children including our toy line of Stihl and Stanley indoor-and-outdoor power tools," shares Brenda. "Boys and girls love to emulate mom and dad while they are mowing or doing home maintenance, making them a great gift for kids and grandkids."
For the chef and grill aficionados in your life, Lincoln Creek Lumber boasts an unbeatable grill selection. With nationally known names like Big Green Egg, Traeger, and Blackstone, you can be certain that you will have a quality gift that will last a lifetime. For ACE Rewards members, free assembly and delivery is available on grills $399 and up, a great extra bonus to make your Christmas a little simpler – mileage restrictions may apply.  "You'll also find a variety of top-notch barbecue sauces, rubs, pellets, and smoking chips, and every grill accessory you could need from spatulas and hot mitts to digital meat thermometers," Brenda says. "If you plan on grilling your holiday meal, we also offer brine, fryer oil, rubs, food safe buckets, and everything needed to make the tastiest holiday bird on the table!"
Top-Notch Service and Festivities for Your Holiday Shopping
While Lincoln Creek Lumber has a vast inventory and provides everything necessary for a great holiday season, what really sets them apart is their customer service. All of their staff are eager to help find what you are looking for to make your home a little brighter this time of year. "We want the shopping experience to be as easy and joyful as possible with great customer service," says Brenda. "Instead of being at big box stores with long lines and hassled returns, you can have a jolly time with our old-time shopping experience."
Each store is fully decorated for the holiday season and features a range of fun seasonal goodies to discover, and the Tumwater triceratops is fully decked out in holiday gear to make your Christmas card photos even more memorable. Candy canes are handed out to bring a little sweetness to your day, and delicious locally-roasted Batdorf & Bronson coffee is available at the Avenue Espresso locations either at or near the Lincoln Creek stores. Nothing makes holiday shopping better than having a nice hot latte or peppermint mocha to go along with it! Plus, each store is pet-friendly, so your furry friend can join you on your holiday outing to partake in the fun. You can even find matching pet and owner scarves at the Chehalis store to really get into the season together!
Merry Christmas from Lincoln Creek Lumber
For the team at Lincoln Creek Lumber, it is truly an honor to serve and support the community they love. They have been locally owned and operated for over 100 years and look forward to another century of service and community. "We really love knowing that we are a part of everyone's holiday experience in their homes, whether it's their lights, their tree, throw pillows, or gifts," says Brenda. "We want people to have a warm holiday season and want to help people achieve that. We thank all of our shoppers throughout the decades and wish you all a happy holiday!"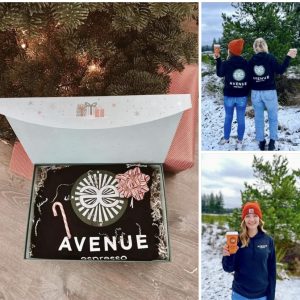 When you're ready to get decorating and shopping, Lincoln Creek Lumber will be there to help. Stop by to enjoy the holiday fun and find everything you are looking for, all in one place.
Lincoln Creek Lumber – Tumwater
2421 93rd Avenue SW, Tumwater
360.946.9147
Lincoln Creek Lumber – Centralia
1621 Harrison Avenue, Centralia
360.736.8261
Lincoln Creek Lumber – Chehalis
370 NW State Avenue, Chehalis
360.748.8848
Market Street ACE Hardware
771 S. Market Boulevard, Chehalis
360.345.1290
Sponsored