Submitted by Homes First
As another year is wrapping up, we at Homes First reflect on the many things we are grateful for. One example is our diverse, passionate and generous board of directors who truly care about our mission. Established 32 years ago by a group of community members with dedicated hearts for service and a desire to strengthen the local community by helping and changing the lives of those most in need of stable, safe, healthy, and affordable rental housing. Homes First's continued success is thanks to countless individuals who share this resolve. As Vice President of the Board Chris Lester states, "Having a group of people that care about and work hard to support the mission year in and year out is critical."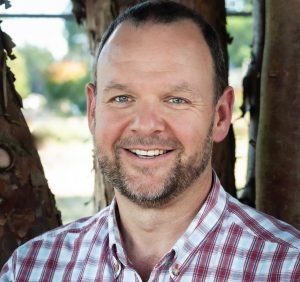 Our 10-member board has a wide range of responsibilities that support the work of Homes First: strategic planning, community engagement, fundraising, and generally ensuring that our organization is operating with a commitment to its mission and values. All of our board members are volunteers, united by a connection to Thurston and Mason counties. They bring a diverse range of experience to our organization, empowering us to effectively serve the community while continually improving our operations.
Our newest addition to the board, Joey DeBakker, brings an essential perspective to the group. Joey is working towards an MBA at Saint Martin's University and has lived in Olympia for over 20 years. His initial experience with Homes First was during his time as a tenant, but he reconnected with the organization in February 2022 through a professor. "I am happy to have the opportunity to give back to my community…" Joey stated, "Having lived in a Homes First house and knowing from a tenants' perspective how they operate as an organization, it's something that I'm really honored to do."
Board member, Shannon Glenn, is another outstanding example of multidimensional participation with Homes First. She volunteers her time beyond the work of the board and works with the organization as a donor and professional partner. Similar to her fellow board members, Shannon is committed to service. "I am incredibly passionate about housing equity and ensuring that all members of our community are treated with dignity and respect, which Homes First ensures throughout their entire operation." Shannon states.
Passion is also what drives vice president, and longest-standing member of the board, Chris Lester. As a member of the Thurston County community for 25 years, he has devoted himself both personally and professionally to cultivating connections and building up the community. He wholeheartedly believes, and exemplifies the idea that "It takes a community to build a great place to live, work, and play."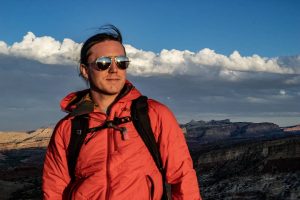 Our mission at Homes First is to provide safe, healthy, and affordable housing to those most in need in Thurston and Mason Counties. We would like to invite anyone with a passion for service and desire to build up our community to get involved. Whether that means assisting with fundraising, joining a committee, or helping with maintenance on our properties, there are many opportunities for all talents and abilities. "We all have to work to make our community great. There is always going to be a need to be filled."
To learn more about Homes First and the ways you can contribute to strengthening the Thurston County community, visit the Homes First website.
Sponsored