Some people are set on their career path at a very young age. Others bring a lifetime's experience along for the ride and find themselves in that perfect spot, nonetheless. For Kris Dales, joining the team at Boggs Inspection Services is a perfect illustration of the latter. As a residential consultant, his varied training and artistically keen eye mean a detailed home report and happy clients galore.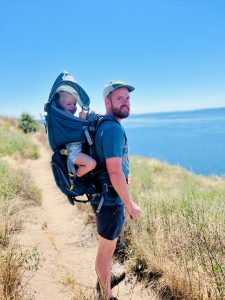 Born in Salt Lake City, Utah, Dales grew up in the greater Seattle area. He crossed paths with Boggs via the job search marketplace Indeed.com. "My profile was recognized as an excellent match for the company, and I was sent an invitation to apply," recalls Dales. "I believe I bring honesty, sincerity and optimism to the workplace."
He started with them in April 2022 and has come to deeply appreciate their commitment to high quality work with a friendly, professional attitude. "Boggs is a respected inspection company with very knowledgeable people," says Dales. "I wanted to join this team primarily to learn and grow through the guidance of their experience. I want to learn all I can from my time at Boggs to be an asset to the company and, most importantly, an advocate and resource for my clients."
Boggs Inspection Services Trains Employees to Their Fullest Potential
Dales didn't start out in home inspections but loved his journey along the way. "I feel like my uniqueness comes from my experiences and attention to detail. Going to art school, getting a teaching degree, being a studio artist, working in home renovations, and becoming a woodworker are not unique but working in many fields and attending many schools has influenced my perspective of the world, which I am grateful to have."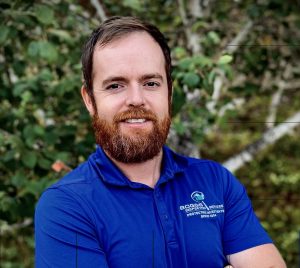 "Having an experienced team to pool knowledge is invaluable," says Dale. "Clients are not just getting one person's perspective. They can be assured the product they receive has been developed by a group of dedicated professionals, committed to the accuracy of the final product." As the relative new kid on the block, he appreciates that Boggs fosters an attitude of kindness and patience. "In a profession where prudence and accuracy are central to the job, the Boggs team seems full of capable, calm and helpful people."
And that final product means so much to families in and around this area. "It's nice to look into the clients' eyes and feel that you have helped with their apprehension about a stressful acquisition," says Dales. "I also feel accomplished when a report has been finalized and sent out, knowing it will help the client in the future."
Clients are praising his accomplishments. "Had my first ever home inspection done by Kris Dales and he exceeded expectations," says Deion Hicks. "Not only was he a subject matter expert but also was very professional and answered any questions during the inspection as well as pointing out things. I highly recommend using Boggs inspection services as I will be reaching back out to them for my 1-year inspection!"
When not working, Dales enjoys skiing, backpacking, and woodworking. He can also be found curled up with a purring cat and good fantasy novel or taking family road trips in their travel trailer.
Why Home Inspections are Important
Getting a home inspection is important, says Dales, because the public may not know how a home functionally works behind the scenes. "We provide information and a resource that is impartial to the home buying experience. Our job is to give our clients the best information possible so they can make the most educated distinctions regarding their homes' safety, longevity and efficiency of their recent investment."
When you're ready to schedule a residential inspection, give Boggs a call at 360.480.9602 or request a free quote online. Whether buying or selling, updating or performing routine maintenance, they can handle residential and commercial, new builds, manufactured homes or existing structures. With nearly 20 years of experience, they've seen it all and know exactly the right steps to take along the way.
In the meantime, read through a sample inspection or their helpful blog to familiarize yourself with the process. Realtors can attend Real Estate Continuing Education Courses for their CE units and they'll even recommend contractors throughout Thurston County for other home and garden needs. Follow them on Facebook, Instagram, Twitter and YouTube for specials, updates and the latest news. Don't forget to say hi to Kris Dales while you're there!
Sponsored