Can you believe this? Twenty-six years ago, Patty Belmonte, CEO at the Hands On Children's Museum took a leave of absence from her position at WSU for a six-month consulting position at the fledgling Hands On Children's Museum. At that time, the museum was poised to close. Today, the nationally recognized and very popular museum – over 300,000 visitors annually –  is preparing for the Summer Splash! Gala "Al Fresco Fun," which is dedicated to raising funds for expanding programs that give free and reduced entrance to families in our region.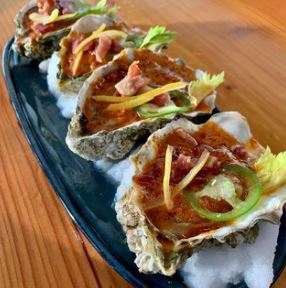 The Gala Presenting Sponsor is Oly Fed. "Each year, as we expand access, we look to Gala guests to help us fund our growing budget," says Patty. The Gala plans to raise over $500,000. "The Gala is a culmination of the Summer Splash! Festival of Fun." All summer visitors have been treated to an amazing slate of talent, including native artists, scientists, and artists, along with a multitude of hands-on workshops, animal encounters, and exhibits to explore. These are experiences that many families would otherwise not be able to have. The Inspired Learning for All Initiative, underwritten by WSECU since 2017, continues the focus on broadening access to more people in greater areas.
Hands On Children's Museum Free or Discounted Admission Programs
There are many ways for people to receive a free or reduced price for access to HOCM programs. The following are a few of them:
The Hands On Children's Museum silent auction offers a two hour kayak experience at Boston Harbor Marina. You get a local adventure and funds support many valuable programs, Photo courtesy: Hands On Children's Museum

Families with an EBT card have free entrance for the first two members and pay just $2 for each additional family member.

First Friday Night, which happens monthly, offers $1 admission for each person from 4 p.m. to 8 p.m.
Foster families and first responders receive discounts for entry and membership.
Families without homes and families with severe financial hardships are offered no cost or very low cost Access Memberships.
Military families get half-price admission on Memorial Day and Veteran's Day. Military families also receive discounted visits and memberships every day of the year.
The Gold Star Family support program gives continuous membership to the family whose parent died in active duty. Access is free. Children can celebrate their birthdays with a museum party. This program is supported by Krista Simpson and The Unquiet Professional, a 501(c)3. She lost her husband Staff Sergeant Michael H. Simpson on deployment in Afghanistan.
HOCM has had a long relationship with the Department of Corrections to offer science and art on-site activities in the family meeting rooms, giving parents opportunities to build a relationship with their children. "The goal is to engage the parents with children in a more interactive way," explains Patty. The Museum is also a venue for many, many family support programs such as the recent Reunification Day Celebration in partnership with Family Education and Support Services. This special evening celebrates families who have recently been reunited with their children. Activities include time to explore exhibits and play together, and also gives families a chance to share stories, enjoy a meal, and connect with local support services. The last event hosted 40 families. "It was a festive atmosphere," says Beth Garson, marketing and strategic communications senior manager. This is one more way the museum reaches deeply into the fabric of our community.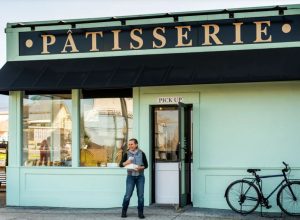 Children with autism or sensory sensitivities can visit Hands On every Sunday morning during Sensory Friendly Hour before the museum opens when the activity level is low. The popularity of this program led to offering a sensory friendly room during weekends when some children can be overwhelmed with the volume of visitors inside the museum. Hands On also conducts a monthly Art Maker Series at the Sensory Tool House in Lacey. The inclusive art class features seasonal Hands On makespace offerings and is sponsored by Premera.
HOCM also partners with many youth-serving community agencies to provide targeted support. These include Timberland Regional Library, Boys & Girls Clubs, SafePlace, Family Support Center, ECEAP, South Sound Parent to Parent, Family Education & Support Services and area schools.
Hands On Children's Museum Online Auction
The Hands On Children Museum is grateful for the continuing support from the community. In fact, tickets for the Gala are already sold out. But don't be too sad. You can still get in on the online auction that is open now. Here's a glimpse of the online auction items: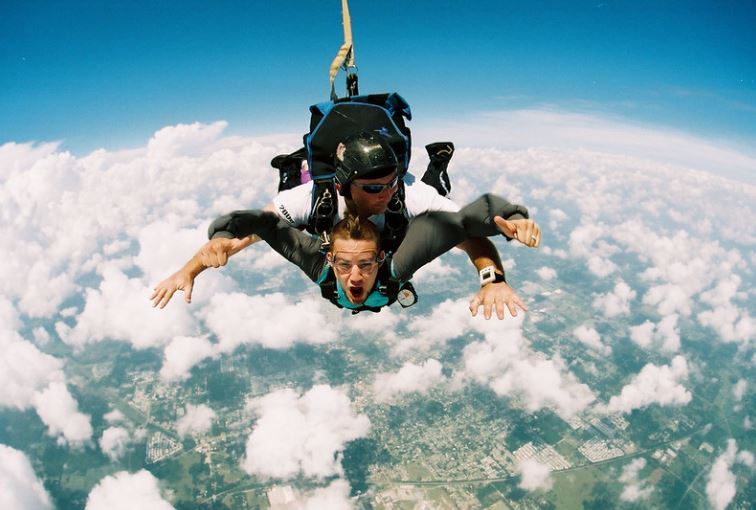 Check out the auction items and make your bids. You can also make a donation on the website to support these on-going programs. The auction will end one day after the Gala, on August 27.
Those lucky people with tickets will have a fabulous evening with Gala Chairs Alexis and Justin Erickson of Harbor Foods. There will be craft cocktails from Chelsea Farms Oyster Bar, appetizers by Budd Bay Café and Mercato Ristorante, grilled salmon or steak from Anthony's Homeport and Anthony's Hearthfire, minty dessert treats sponsored by Callisons, along with hand-crafted spirits from many artisan producers. Kate Dinsmore and Owen Thayer will play their brand of jazzy Americana rock throughout the evening.
"Evening events featuring local restaurateurs, specialty cocktails, and friends dressed all fancy-like who believe in the mission of the museum have made for some of our favorite nights out," says pediatric dentist Dr. Ben Ruder of Small to Tall Pediatrics.
For more information, check out the Hands On Children Museum website,  Facebook, or Instagram pages.
Sponsored