In 1927, Joseph I. Peters constructed a house in what is now Lacey from a design by renowned Olympia architect Joseph H. Wohleb (1887 – 1958). Today, the property in the Old Historic Lacey neighborhood is the home of Lacey Mayor Andy Ryder and his wife Becci. Tomorrow, it can be yours. The house is on the market, offered by Courtney Drennon with Morrison House Sotheby's Realty.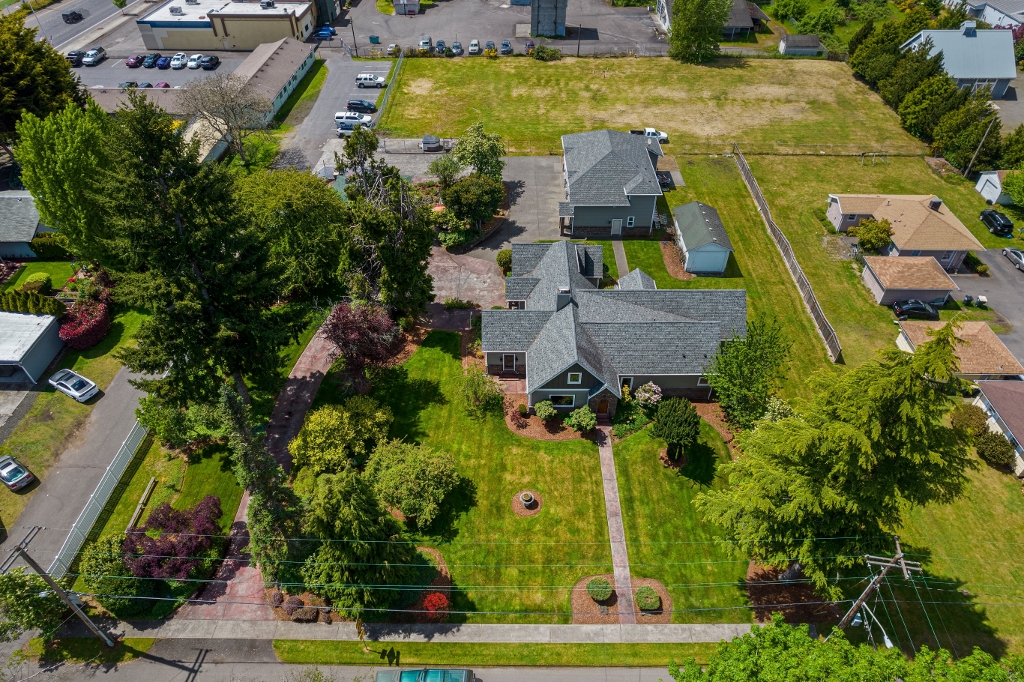 "The modernized Tudor is built with mahogany studs and exudes old world charm with all the jazz of refined and luxurious style," says Courtney Drennon, real estate broker for the property.
The house was the mayor's childhood home, which he bought from his parents. He has continued to live there as Lacey's longest-serving mayor. "I was raised in it, and I raised my family in it," he says. "It's time to let another family enjoy this house and raise their kids. We hope they enjoy it as much as we did."
Washington Office of Archaeology and Historic Preservation documents describe that this house is the only existing Wohleb-designed structure in Lacey. Wohleb planned multiple well-known buildings in Olympia and surrounding areas, using the Mission Revival style, then later the Tudor, Craftsman, English Revival, Neo-classical and Art Deco styles. Some of Wohleb's many public and commercial buildings include the Carnegie Library in Olympia, the Capitol Theater, the Jeffers Photographic Studio, the Thurston County Courthouse (1930), the Olympia National Guard Armory, the Elks Lodge in Centralia, American Legion Halls in Shelton and Olympia, and buildings on and around the State Capitol Campus, to name just a few.
Situated on a private acre, the Lacey house has been updated since its construction in the 1920s. It underwent a significant remodel and expansion in 2007, although much of the original pitched roof design and footprint, interior items like the fireplace, and other unique features remain. The mayor says that during remodeling, workers found writings on the interior boards from early builders of the home. The remodel is also when they discovered the mahogany main studs running through the home, as well as some old children's toys in wall crawl spaces.
Today, the many features of this historic-yet-modern, six-bedroom, 4,482-square-foot home are vaulted ceilings, a large primary bedroom with generous walk-in closets, walk-in pantry, French doors, an in-home spa system with blue tooth speakers, gleaming kitchen, double pane windows, security system, fireplace, theater room with a wet bar, ceramic tile, hardwood and much more.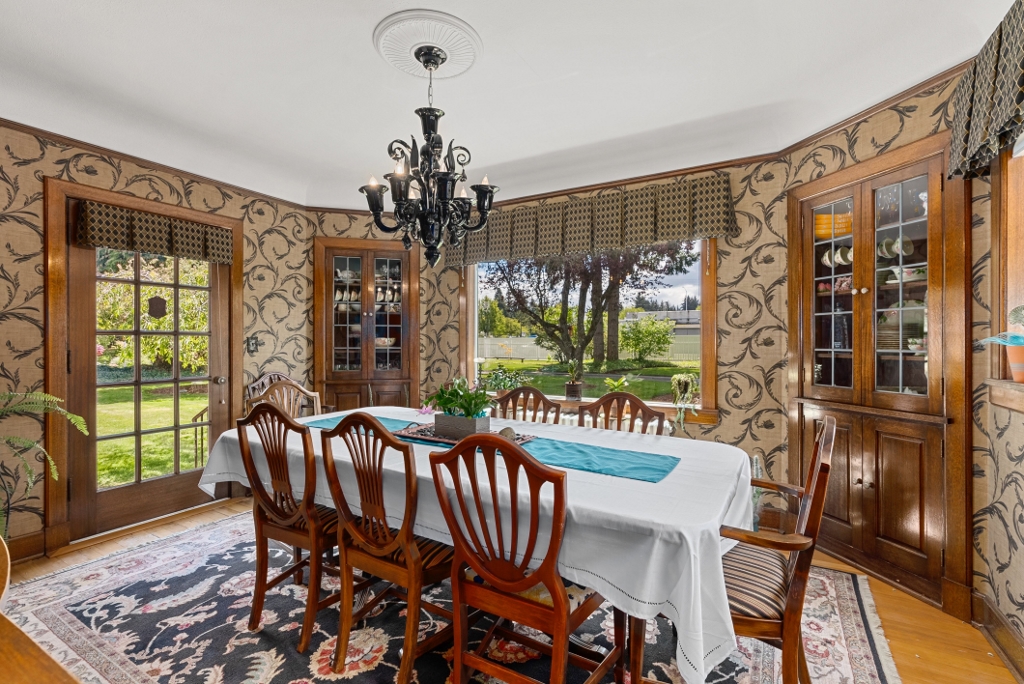 The property also offers a boat house and four-bay garage with electric car charging, and a separate one-bedroom apartment. While the home was originally largely stucco, a Wohleb trademark, the exterior is now brick wainscoting and wood. First heated by coal then oil, the house is served by natural gas.
Originally called Woodland, Lacey itself has an interesting history, a fair amount of which this house has seen firsthand. Peters moved to the Olympia area from Virginia in 1898, working in the lumber business then at his real estate firm of Sam and Peters, which platted the Lacey Villas subdivision in 1927. Andy says that his house sits squarely on the north, south, east and west geographic coordinates because Peters built it when the streets were laid out. Peters finally completed construction on his Lacey home in 1929 using Wohleb's drawings, but sadly lost the property during the Great Depression and never lived in it. Roy and Rose Weiks later bought the property, which is why historical documents also refer to it as the Weiks House. The Weiks owned the former Chambers Meat Packing Company in Rochester and former Sea Mart Shopping Center (later Yard Birds) in Olympia.
The grounds at this established Lacey property provide lush gardens, fruit trees, a hot tub and a covered outdoor space called the Summer House designed for hosting gatherings. The mayor says the home has served as a central gathering place for his family and has hosted four weddings including his and Becci's surprise ceremony during a neon-themed outdoor party. He adds that you can hear the daily bells chime from the nearby Saint Martin's Abbey Church, calling the Benedictine monks to prayer, and the summer sounds of baseball from Saint Martin's University.
Interested in more information if you are considering buying this remarkable home and lovely piece of Thurston County history? If so, contact Courtney Drennon at Morrison House Sotheby's International Realty.
Courtney Drennon, Real Estate Broker
Morrison House Sotheby's International Realty
360.790.0262
Courtney.drennon@sothebysrealty.com
Sponsored