Growing up is hard enough. Our minds, bodies, emotions, likes and dislikes change frequently, and everyday experiences are a roller coaster. Imagine adding the burden of homelessness. It's reported that "each year, an estimated 4.2 million youth and young adults experience homelessness in the United States. For Washington, that number reaches nearly 13,000 unaccompanied youth and young adults per year." In Grays Harbor, Coastal Community Action Program (CCAP) works to change lives and fight poverty at a local level. This includes their six-bed HOPE youth shelter called The Walkthrough.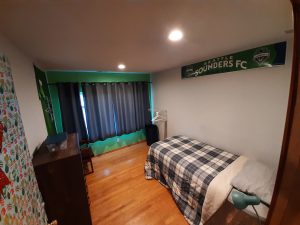 Located in Aberdeen, "This is a voluntary shelter serving youth aged 12 to 17 who are homeless, housing unstable or at-risk in their current housing," says CCAP's Housing and Community Services Director Greg Claycamp. "Guests begin working on an exit plan shortly after arriving. The goal is for guests to exit to safe, stable housing. This often means family reconciliation, but may also include temporary foster placement, or an arrangement with extended family."
From the start, it's clear that The Walkthrough lives up to its name. The respite is temporary, with initial authorization of 14 days, and 2, 7-day extensions possible. And though it's a peaceful place to recuperate, daily duties are in place. "While in shelter, youth are supported in continuing to participate in school as well as sports and other extra-curricular activities," says Claycamp. "The shelter will provide transportation to and from school and related activities. Youth are also connected to mainstream resources such as primary medical care, mental health and substance use supports."
It is, though, a much-needed break from the stressors that brought kids there in the first place. "Each guest has their own room and can access a common area with a pool table, television and game console," says Claycamp. "The shelter also offers supervised outings to local parks and events."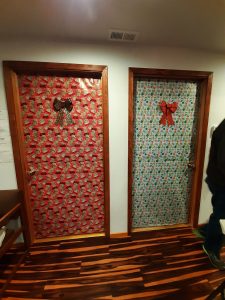 It also offers everything a stable home would. "The shelter provides all meals, onsite laundry, and a private meeting room for visits with family and service providers," he continues. "The Walkthrough has an onsite clothing bank and is a safe, voluntary place for youth to stay. The Walkthrough is also HIPAA compliant in respecting guest confidentiality."
Though they've only been open since March 2020, they have consistently operated at full capacity. "The shelter serves a mix of local youth and youth referred from elsewhere in Washington State by the Department of Children, Youth and Families (DCYF)," Claycamp explains. "One bed is always reserved for local walk-in referrals. In its first nine months, the program has been highly successful. Well over 90% of guests successfully exit to safe and stable housing. The program is on track to serve about 80 youth per year."
Beyond local referrals and self-referrals by kids in need, "The Walkthrough accepts referrals from partner agencies, law enforcement, schools, churches and other community organizations, and concerned family," says Claycamp. "It is important to remember that all stays are voluntary. The referred youth ultimately decides."
CCAP offers several options for those currently facing homelessness or about to. Individuals can reach out directly at 360.533.5100 or find a full list of services, including grants, low-income energy assistance, shelters, group housing  and transitional housing options through their website.
Families and victims of domestic violence are prioritized in CCAP's adult shelters. Guests here work with Housing Resource Specialists to build an action plan for the future. This includes helping secure food, medical attention, clothing, assistance with school enrollment, counseling referrals, and rental or employment help.
Living unhoused is never easy but for youth and school-aged kids it can have lasting consequences. The National School Boards Association explains that there is often a cycle. "Research shows that only 64% of homeless students graduate from high school, compared to a national average of 78% for low-income students and 84% for all students. According to one report, students experiencing homelessness are 87% more likely to drop out of school than their stably housed peers. Other research states that without a high school diploma, youth are 4.5 times more likely to experience homelessness later in life."
Have questions or know someone who might benefit from a break at The Walkthrough? Their physical address remains unpublished, but folks can learn more by calling 360.637.9406. This holiday season they're also accepting donations of stocking stuffers and small gifts for resident youth in the program. You can donate clothes, backpacks, duffel bags, and non-expired food items as well all year round. Every little bit makes a difference in the life and healthy future of a child in our region.
Sponsored