The River Ridge boys' and girls' golf teams hosted Gig Harbor (1-2) at The Golf Club at Hawks Prairie Thursday, April 31, 2022. Gig Harbor swept both competitions winning 83-14 in the girls match and 75-30 in the boys' varsity match.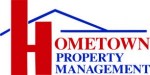 River Ridge boys  head coach Loni Smith was positive despite the score. "We lost some strong golfers from last year's team and the pandemic didn't really help us with the continuity of success, but we are starting to be more consistent," Smith stated after the match. "Today was our best performance of the year. The kids are working hard and hopefully they feel like they are progressing."
Ridge Boys Varsity competing Thursday was Riley Rasmussen, Xavier Thomas, Kaimi Kinsella-Cintron, Jerrod Deboma, Jacob Tuttle and Xander Miller.
Both Ridge teams travels to west Olympia to take on Capital April 14 in league play.