Great Respect of Winning Legends (G.R.O.W.L.) is excited to welcome back their annual Olympia High School Hall of Fame Auction. The event is being held in the Olympia High School Commons on April 23. Doors open at 4:30 p.m. Prior to April 21, tickets are $30. After April 21, tickets are $35. Attendees can look forward to an evening of appetizers, mingling, a tantalizing dessert auction and a live auction followed by the much-anticipated main event: G.R.O.W.L.'s Olympia High School Hall of Fame induction ceremony.
While this much-loved event may have been on hold while we navigated the pandemic, nominations were not. Here is a preview of the Olympia High School athletic legends scheduled to be honored on April 23:
2022 Inductees
Lifetime Achievement Award:  Tom Boyer​
Ira Flagstead, Class of 1910 – Baseball
Trudie Sorebo, Class of 1979 – Basketball, Track, Tennis
Jason McDonald, Class of 1989 – Football, Basketball, Tennis
2020 Inductees
Lifetime Achievement Award: Glenn Waugh
Jeff Ramsey, Class of 1977 – Soccer, Track
Doug Sharp, Class of 1980 – Football, Wrestling, Track
Debbie Misterek-Adams, Class of 1980 – Basketball, Track, Tennis
Jennifer Walsh, Class of 1988 – Soccer, Track
Brian Barnes, Class of 1988 – Cross Country, Track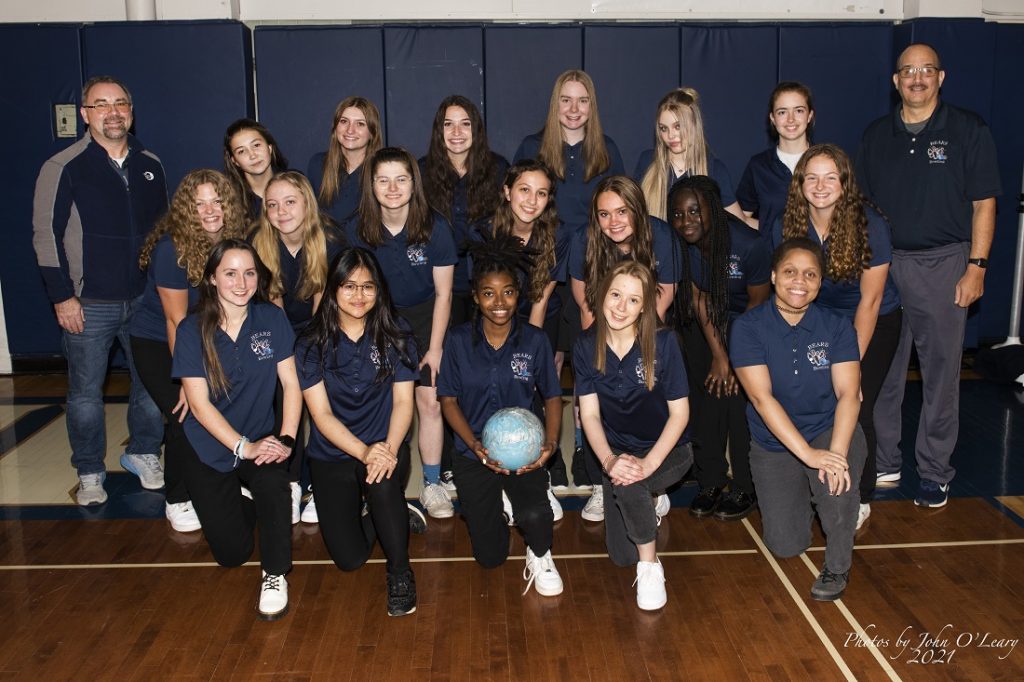 2019 Inductees
Lifetime Achievement Award: Bill Beattie
Steve Senna, Class of 1982 – Football, Track, Swimming
Trent Matson, Class of 1989 – Football, Basketball, Track
Shelly Cooper, Class of 1987 – Volleyball, Basketball, Track
Kathleen Juergens Penner, Class of 1991 – Soccer, Basketball, Track
Katie Ryan, Class of 1996 – Swimming
Austin Kelley, Class of 2008 – Soccer
In addition to celebrating the athletic excellence of past Bears, G.R.O.W.L.'s Olympia High School Hall of Fame Auction raises funds for current Bears. Since 2011, G.R.O.W.L has been hosting their annual auction and Hall of Fame ceremony. Nearly $150,000 has been raised at these events and funds have benefited Olympia High School athletic teams as well as making general athletic improvements for the school possible. Funds raised have also allowed G.R.O.W.L. to establish a college scholarship fund that currently awards two $1,000 awards to Olympia High School senior athletes each year.
Olympia High School has a rich history of athletic excellence. Did you know that inductee Ira Flagstead, class of 1910, played professional baseball for 15 years? He rostered with the Detroit Tigers, Boston Red Socks, Washington Senators and the Pittsburgh Pirates. He even played with Ty Cobb! And then there is Laurie Creighton, former Olympia High School volleyball coach, who retired as the second-most winning volleyball coach in the state of Washington.
In case you need any more convincing to attend, here is a sneak peek of a few featured live auction items:
Kraken tickets, including a one stay at the Marriott
Kayaking and one night stay at a Lakebay Airbnb
A two-night stay at a Coeur d'Alene resort
G.R.O.W.L. would like to thank and acknowledge Panowicz Jewelers for their support of our athletes, both past and present. They are thrilled to highlight the Panowicz Jewelers Mystery Box donation. Tickets for the Mystery Box will be sold at the event and the lucky winner will have an opportunity to select one of three pieces of jewelry. Thank you Panowicz for your continued support of Olympia High School and our athletic programs.
Investing in our kids and our community is never a wasted endeavor. Olympia High School athletes are known for their pride, courage and tradition. These qualities and values are seen in their athletic performance and transfer to the greater community. When you join G.R.O.W.L. in celebrating and supporting Olympia High School athletes of the past and present, you support the growth of Olympia High School athletic programs and in turn, the growth of successful adults who gain the skills and positive characteristics that allow them to contribute to the world around them in meaningful ways.
What a great night to be a Bear!
To purchase tickets for the 2022 Olympia High School Hall of Fame Auction and to learn more about their mission, visit the G.R.O.W.L website.
Sponsored