In a normal year, nearly 200 people attend the Bordeaux Elementary School auction, which raises money for student programs. Although just half that number participated in 2021 because of the pandemic, the event raised significantly more than it had in previous years, in large part to several major donors. The Raise the Paddle call brought in $23,000 toward making the school playground ADA-accessible for students in the Life Skills program, which serves students with severe disabilities or learning constraints.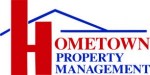 "It always amazes me how people who may not have kids in this school are willing to donate and help make things better for our kids," says Diane Graham, a 4th grade teacher. "We're a low-income district and we have a very supportive community."
Donor Travis Rowland, owner of Fox Head Construction, has observed firsthand what a difference the school's Parent Teacher Student Organization (PTSO) makes. His wife Aimee was a paraeducator at Bordeaux for years. "I didn't realize how many opportunities kids would essentially miss if it weren't for the PTSO and the money they raise," says Rowland. "I had a good childhood through the schools and the opportunities I was able to take part in. We can donate a bit of money to help kids retain those memories when they're adults."
Aside from Bordeaux, the Rowlands also support All Kids Win (formerly Homeless Backpacks), a nonprofit that provides homeless students with resources to make a successful transition to adult life. When they heard that the Shelton High School baseball team needed a new covered area for practice, Rowland brought a group from Fox Head Construction to set up a new facility with materials donated by other Shelton businesses. "Because it was construction based, I could block off some time to send my guys down and expedite the process," he says. "It's kind of tough to get a bunch of dads together to do it."
Ross Monson is the owner of Premier Power Electric and a friend of the Rowlands. Although he has no children at Bordeaux, he felt it was important to donate. "All kids will be able to utilize the equipment and have an experience that I think a lot of adults take for granted who don't have any kind of limitations," he says. "It's cool to have the opportunity to be part of something like this."
Like Rowland, Monson contributes toward other causes as well. One is Construct Diversity,  a group of like-minded businesses focused on bringing a higher level of racial and gender diversity to construction and related businesses. He also supports Rainier Scholars, a nonprofit that cultivates the academic potential and leadership skills of hard-working, underrepresented students of color.
Premier Electric's main clients are schools districts, including North Mason, Central Kitsap, Highline and Fife. "The majority of our work is funded by tax dollars," says Monson. "These organizations are a good way for us to give back, especially in the education sector because that's where we do a lot of work, creating amazing buildings for educational uses." His team has also volunteered to install home gardens with GRuB, an Olympia nonprofit that engages Thurston County residents in relationship-based programming around growing and cooking food.
Both Rowland and Monson are friends of Kevin Leneker, owner of Single Handed Consulting and one of the auction's other major donors. Having been born with one arm, Leneker understands the needs of many students in Bordeaux's Life Skills program and was happy to challenge his friends to match his donation – which they did. Shelton realtor Kami Sawtell also contributed significantly.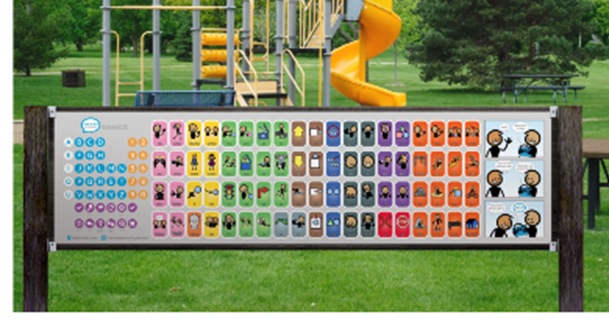 The original goal was to resurface the playground to make it wheelchair accessible so that students in the Life Skills program could use the equipment. "We bought a special swing for them, and it's accessible for some students but not all due to mobility issues and the uneven surface," Graham explains.
Unfortunately, when the auction happened the bid for what those improvements would cost hadn't come in yet. When it did, it was much higher than anticipated, over $200,000. The PTSO had to modify its plans. "Now we're planning to add another piece of equipment that is specifically suited to our Life Skills program," says Graham. "We have them researching what they would like to go there, and discussion and planning will continue until all the pieces are in place."
The goal is to have those renovations complete by the beginning of the 2022-23 school year. Though the auction donations didn't raise enough to cover the original plan, they made a difference, Graham says. "We have great community support and involvement, but we do have to work for everything that we want for our kids. So this type of fundraiser and people like Travis, Kevin and Ross make it possible for us to give our kids those opportunities they otherwise wouldn't have."